SLIDESHOW
Photo Contest: Hot Pics for March
Subscribers to Dave Johnson's Digital Focus took these shots.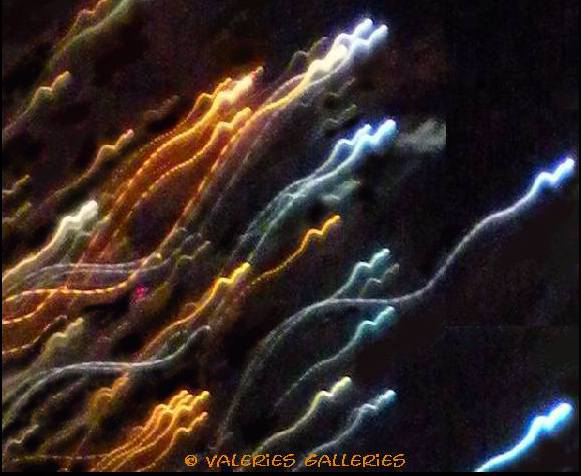 3/2/09 Hot Pic: "Fired Up," by Valerie Jennings, New York
Valerie says that she took this photo of a fireworks display on New Year's Eve from her apartment window, overlooking Central Park.
3/9/09 Hot Pic: "Lake Moraine," by Glenda Berndt, Fifty Lakes, Minnesota
Glenda captured this picturesque scene using her Canon EOS Digital Rebel.
3/16/09 Hot Pic: "My Sunshine," by Sherry Petreus, Los Angeles
Sherry took this photo with a FujiFilm S5100 and then added a distinctive vignette effect using Photoshop Elements.
3/23/09 Hot Pic: "Ballerina in Waiting" by Samantha Denys, Detroit
Samantha writes: "I was backstage at a Christmas performance with my Canon Digital Rebel XSi. I saw some of the dancers waiting to go on stage and snapped this shot of the girl's pointe shoes. I edited the picture in Photoshop to give it some more character."
3/30/09 Hot Pic: "Birds by Capitol Building," by Derek Lomibao, Urbana, Illinois
Derek writes: "This is a flock of birds passing by the Illinois state capitol building at sunset. I shot this photo with a Nikon D40 and a Sigma 18-200mm lens set to the full 200mm."
3/2/09 Runner-Up: "Reflection of Air Balloons" by Matt Sartori, West Valley City, Utah
Matt writes: "I shot this photo with my Canon 40D during the yearly Hot Air Balloon Festival in Panguitch, Utah. I happened to be walking around my car when I noticed the reflection was really clear on the back window."
3/9/09 Runner-Up: "Night Swimming" by Hans Verhaeg, Port St. Lucie, Florida
Hans writes: "This is a picture of a swimming pool taken at night with a flash. I used a Canon SD870IS."
3/16/09 Runner-Up: "The Last Holdout" by Jenapher Henslee, Auburn, Washington
Jenapher writes: "I took this photo during a snowstorm on Christmas Day with my Nikon D40x. I don't know how the leaf got there, but I wanted to capture the juxtaposition of seasons."
3/23/09 Runner-Up: "Cat in Window" by Marcia Bickel, Harper, Kansas
Marcia writes: "I shot this with a Canon A540. I thought the sunlight around the cat made it look like he was glowing."
3/30/09 Runner-Up: Carl Bandolshesr, Henrico, North Carolina
Carl says that he used a Nikon D40X to take this picture in early winter on Lake Gaston in North Carolina, as a heavy fog was lifting off the lake. He writes: "The water was unusually smooth. Normally fast flowing from the river flowing toward a downstream dam, on this particular day, the water was still and glassy, allowing for clear reflections off its surface."
Next Up: Check out these related slideshows
Today's Best Tech Deals
Picked by TechHive's Editors