Ring has announced a new entry into its large family of video doorbells, the Battery Doorbell Plus, which will cost $179.99 and ship to customers on April 5. Ring says this new device delivers the highest resolution and widest field of view of any of its battery-powered models: 1536 x 1536-pixel resolution and a 150- x 150-degree field of view. Ring says this will deliver a head-to-toe view of your visitors and enable you to see any packages left on your doorstep.
From the photos we've been provided, Ring's newest video doorbell doesn't look appreciably different from its three other battery-powered models, each of which is limited to 1080p resolution. It's powered by the same quick-release battery pack, and Ring offers solar panels that can keep the doorbell's battery topped off using the power of the sun. If you're replacing an existing wired doorbell, you have the option of connecting the Battery Doorbell Plus to that existing power source.
This news story is part of TechHive's in-depth coverage of the best video doorbells.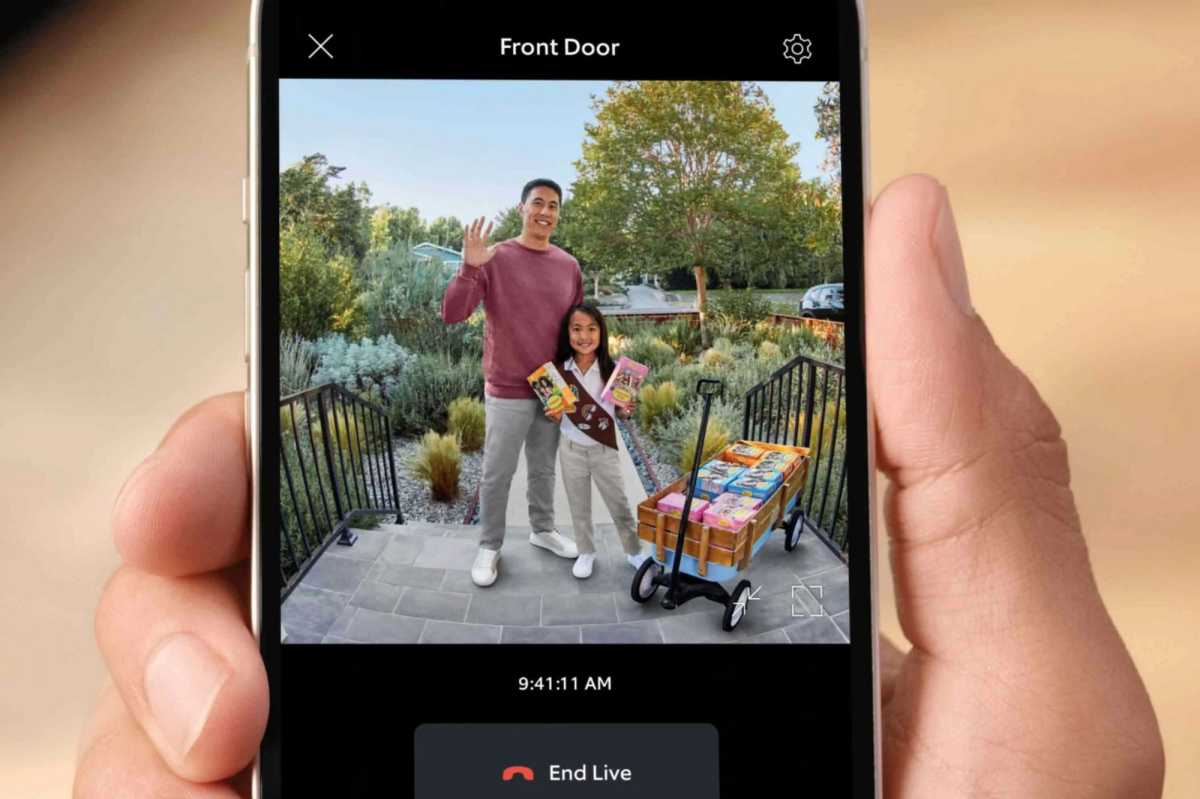 Ring
Ring battery-powered doorbell comparison
The Battery Doorbell Plus can be configured with motion-detection zones and motion alerts that distinguish between people and the movement of other things, including vehicles and animals. You can also establish privacy zones—such as a neighbor's window—where motion is ignored and the camera's view is masked. A "quick replies" feature has the doorbell play a pre-recorded message when someone rings. These messages can be related to the season, or you can play a celebrity voice recording; most recently, Michael B. Jordan in his role as Adonis Creed, from the boxing-movie franchise Creed.
Unlike the more-expensive Video Doorbell 3 ($199.99) and Video Doorbell 4 ($219.99), however, this new model can connect only to 2.4GHz Wi-Fi networks (the other two models are dual-band devices that also support 5GHz Wi-Fi). And the Video Doorbell 4 is Ring's only battery-powered model to support pre-roll, a recording feature that captures 4 seconds of motion before a motion-detection event is triggered. Pre-roll video is displayed as a picture-in-picture in the Ring app.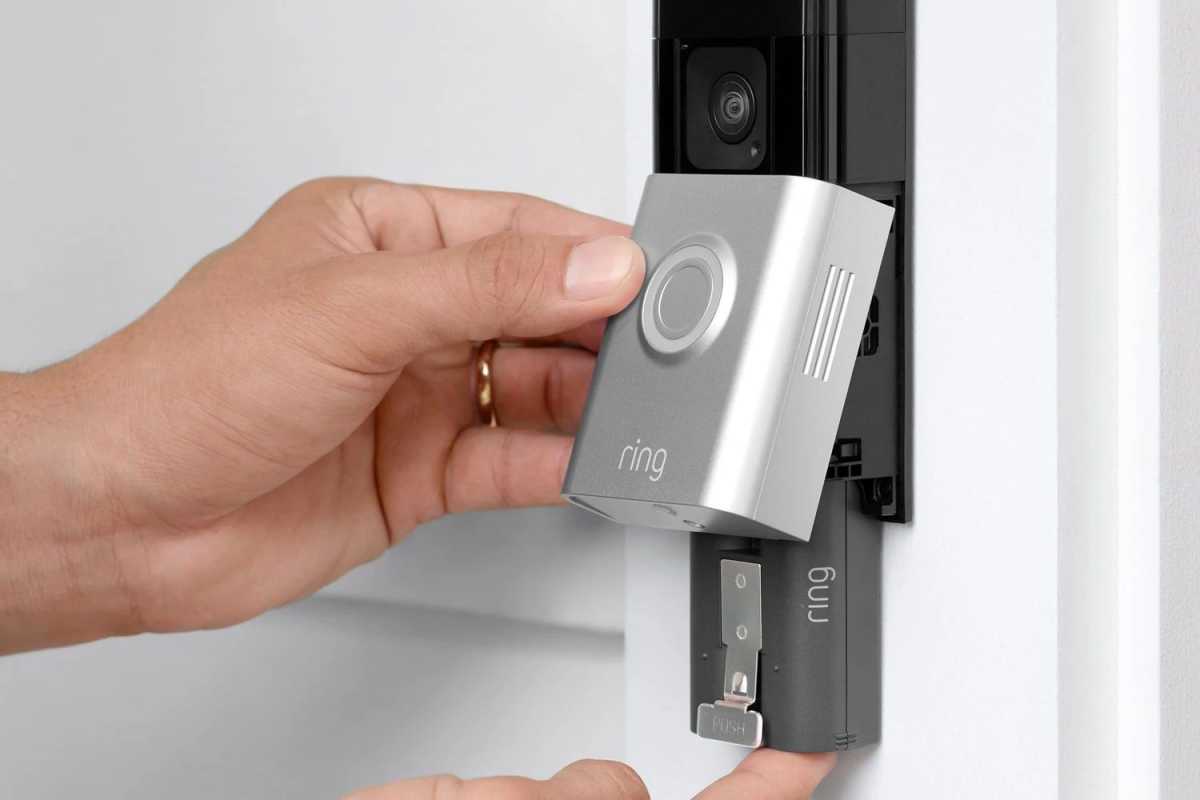 Ring
Ring video recording costs extra
Speaking of video recordings, you'll need to sign up for a Ring Protect subscription to get anything other than live video streams in the Ring app. You'll be able to converse with a visitor in front of the doorbell, but the camera won't record anything for you to review or download and share after the fact.
Ring has been nudging more of its customers to sign up for subscription plans by chipping away at the features that don't require one. Most recently, the company announced that effective March 29, Ring users will need a subscription to continue using the Home and Away modes that change how its doorbells, cameras, and Ring Alarm home-security system react to events.
Ring isn't the only home security device manufacturer to operate this way, but you'll want to factor the cost of a subscription into the price of Ring's devices before you buy one. A Ring Protect plan for a single doorbell or camera costs $3.99 per month or $39.99 per year; $10 per month or $100 per year covers all of your Ring doorbells and cameras; and $20 per month or $200 per year buys a plan that includes video recording plus professional monitoring of a Ring Alarm system.
We'll publish an in-depth Ring Battery Doorbell Plus review soon after we receive a sample from Ring.