If you thought subscription streaming services were confusing, take a look at the world of free, ad-supported streaming services.
Between Pluto TV, Tubi, Amazon Freevee, The Roku Channel, Plex, and an array of more obscure offerings, there's a lot to keep track of. Many of these services have overlapping catalogs, along with hundreds of linear "channels" that emulate the feel of cable. With Warner Bros. Discovery planning its own free streaming service, and Netflix considering the possibility of a free tier, your options are only increasing.
As a result, cord-cutters will need to get even smarter about sifting through them all. These tips and tricks will help you distinguish between all the options, find the best free content, and possibly even avoid some unnecessary advertising:
Browse many free sources at once
Jared Newman / Foundry
With some streaming devices, you can easily browse for free movies and shows from across different providers without jumping into each individual app:
On Roku: Visit the "Featured Free" section of the home screen, or head to the "Search" menu, where you'll find lists of popular movies and shows for free. The "Genre" sections of the search menu has rows of free content as well.
On Fire TV: Scroll over to the 🔎 Search icon, then scroll down and select the "Free" tile. There you'll find recommendations from an array of free streaming sources.
Google TV: While Google's streaming platform doesn't have a dedicated free section, its home screen can recommend content from free sources such as Freevee, Tubi, and Plex. Scroll to the bottom of the home screen and select "Manage services" to control which sources appear.
Find the best free stuff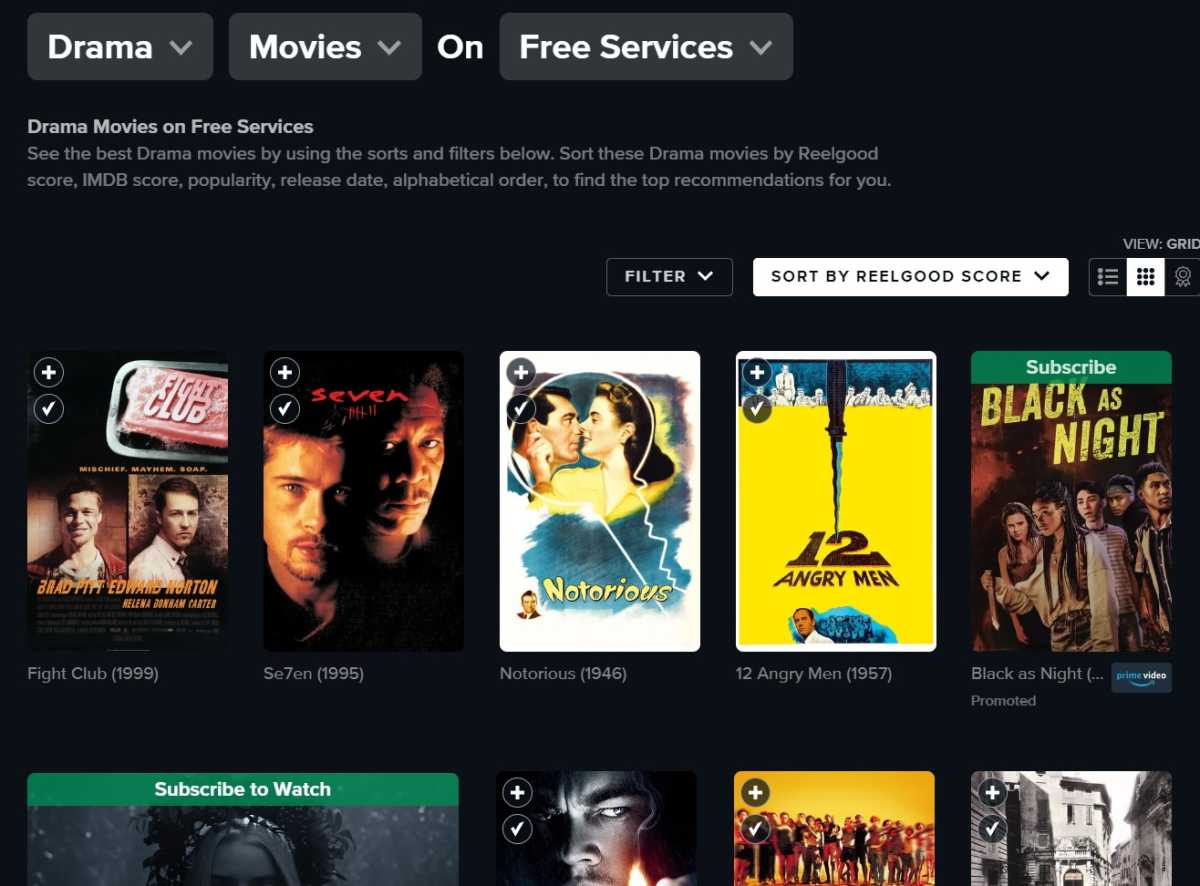 Jared Newman / Foundry
For another way to browse through free streaming services, check out Reelgood's "Free Services" filter. From this web page, you can use filters to view the most popular and highly rated content on free streaming services; plus, you can narrow the results by genre. Click on any movie or show to see where it's available to stream.
Spot the exclusives
Jared Newman / Foundry
While free streaming services often have lots of overlap in their catalogs, some also have unique movies and shows. Some examples:
Pluto TV: Owned by Paramount, it's heavy on content from CBS and Viacom. Check out the marathon channels for shows like Beverly Hills 90210 and Star Trek, or peruse the "CBS Selects" section of the on-demand menu.
Tubi: Owned by Fox, it's home to reality shows such as Next Level Chef and The Masked Singer. To find them, head to the Networks section of the app, then select "Fox." Tubi also has some original series, which you can find by heading to the "Categories" tab and selecting "Tubi Originals."
The Roku Channel: Home to a growing number of original series, which you can find through the "Roku Originals" tab in the sidebar menu.
Freevee: Owned by Amazon (and previously known as IMDb TV), it includes both a selection of older Amazon Prime originals and a lineup of Freevee exclusives. You'll find sections for each on the Freevee home screen.
Cross-check with ad-free services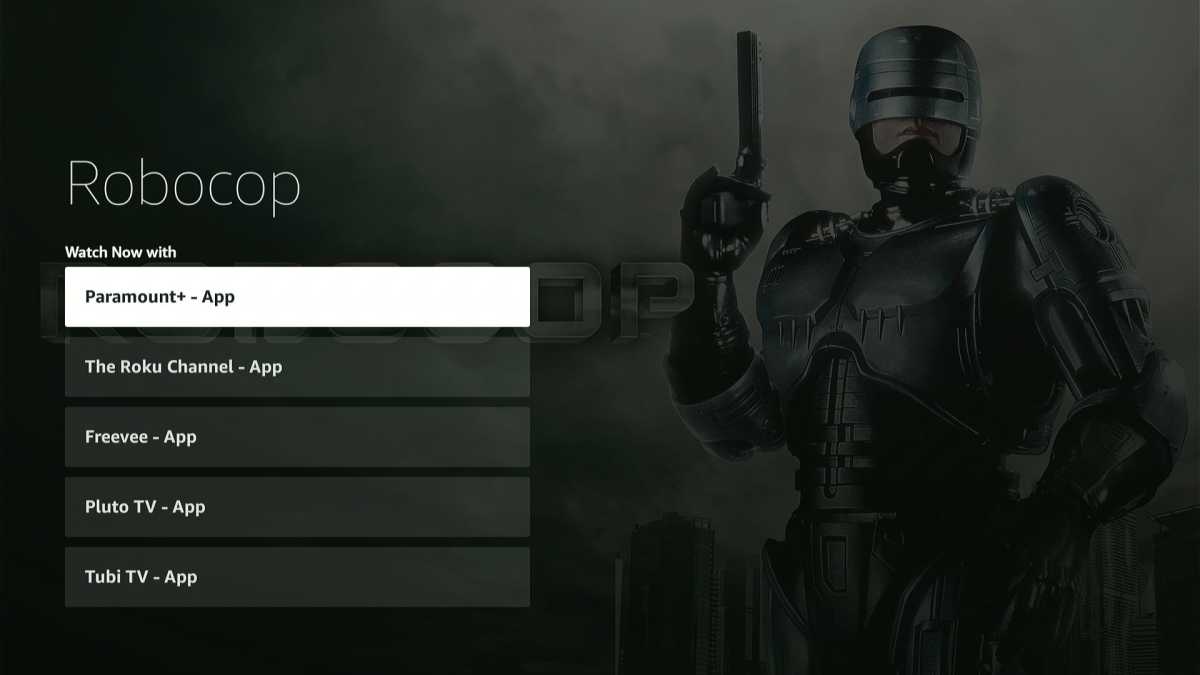 Jared Newman / Foundry
Before you settle in for an ad-supported movie or show, make sure you don't already have access to an ad-free version. In many cases, the exact same content is available on services like Netflix and Amazon Prime without any commercial breaks.
To check, use your streaming device's voice remote to look up the movie or show by name. You'll get a list of services where it's available. You can also search on services like Reelgood, JustWatch, and Plex.
Use the Fire TV channel guide
Jared Newman / Foundry
Many free streaming services have lineups of live channels that mimic the leanback experience of cable, but sifting through them all can be a pain. If you have a Fire TV device, you can use the "Live" tab to combine these channels into a single guide.
From the Live tab, select "Guide" to bring up the grid guide. Then, press the remote's menu button and select "Manage Channels" to control which sources show up. Note that only apps you've installed will appear in the guide, and only if they support Amazon's Live menu to begin with.
Choose your favorites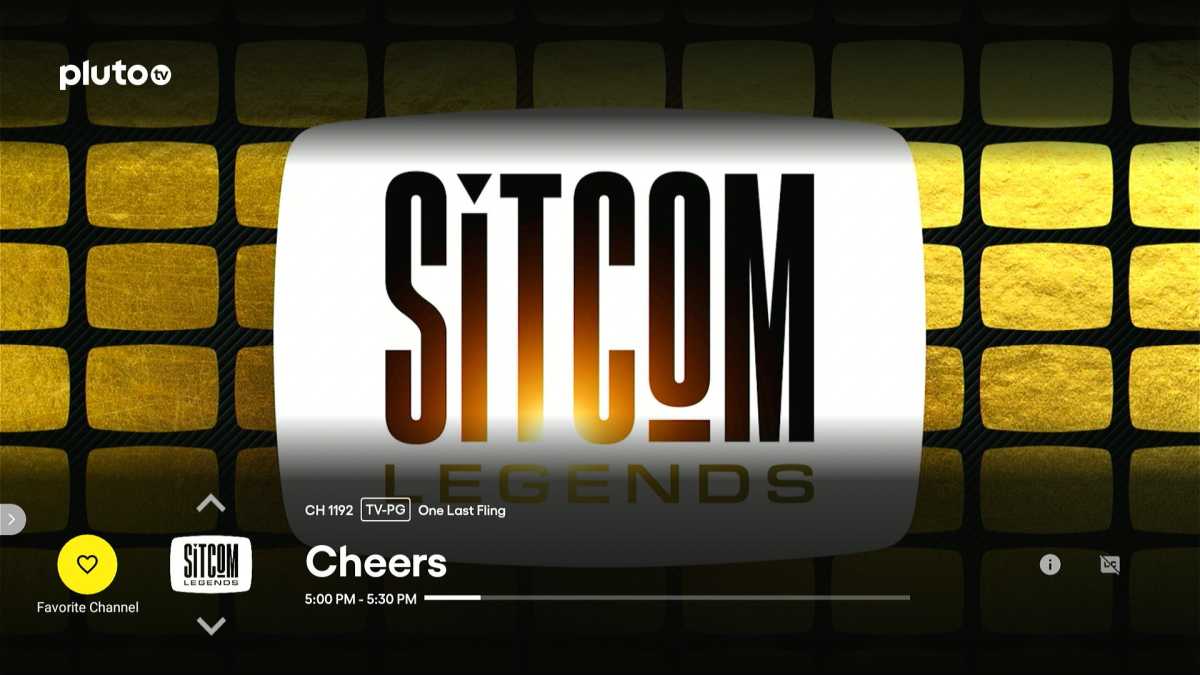 Jared Newman / Foundry
While most free streaming sources allow you to watch without signing in, creating an account has its virtues. With services like Pluto TV, Tubi, The Roku Channel, and Freevee, you can add movies and shows to a watchlist, and in some cases create a list of your favorite live channels for easy access. By signing in, you can sync these favorites across all your streaming devices.
Don't miss local news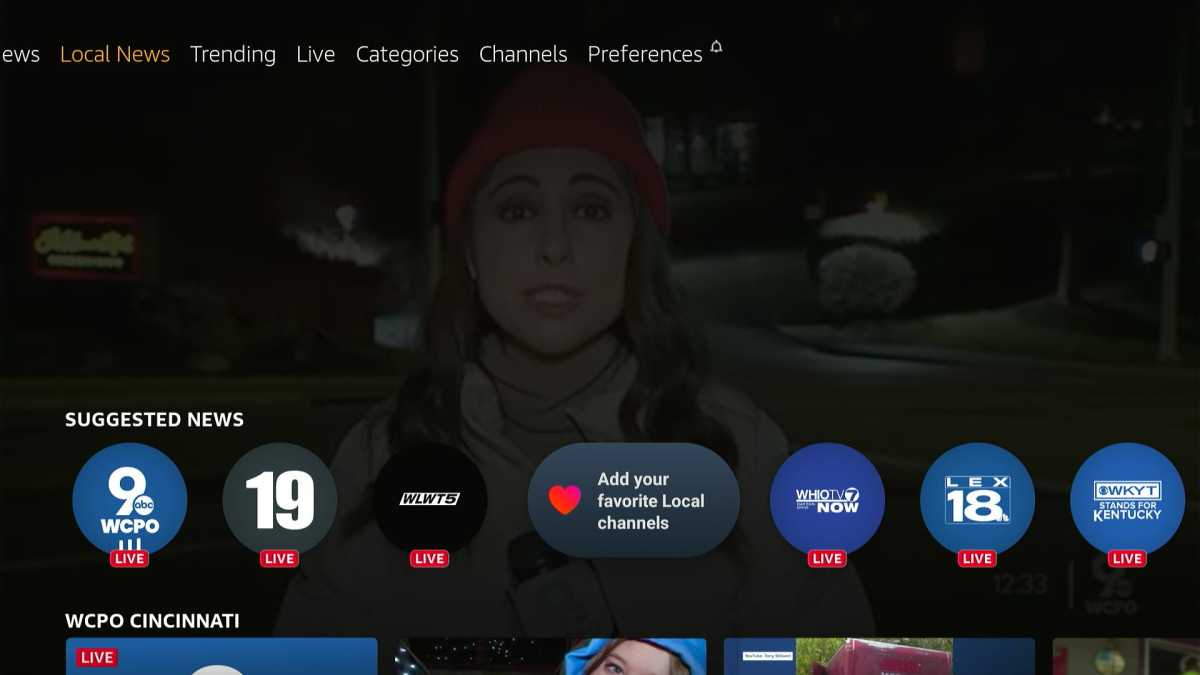 Jared Newman / Foundry
Free streaming services can be a great source for news if you've ditched your pay TV bundle, offering round-the-clock coverage akin to what you'd find on a cable news channel. You can even use these services to watch local newscasts without a pay TV package or antenna. To see what local coverage is available in your area, check out Tubi, Haystack, Stirr, Vuit, NewsOn, Local Now, and Amazon's Fire TV News app.
Skip the ads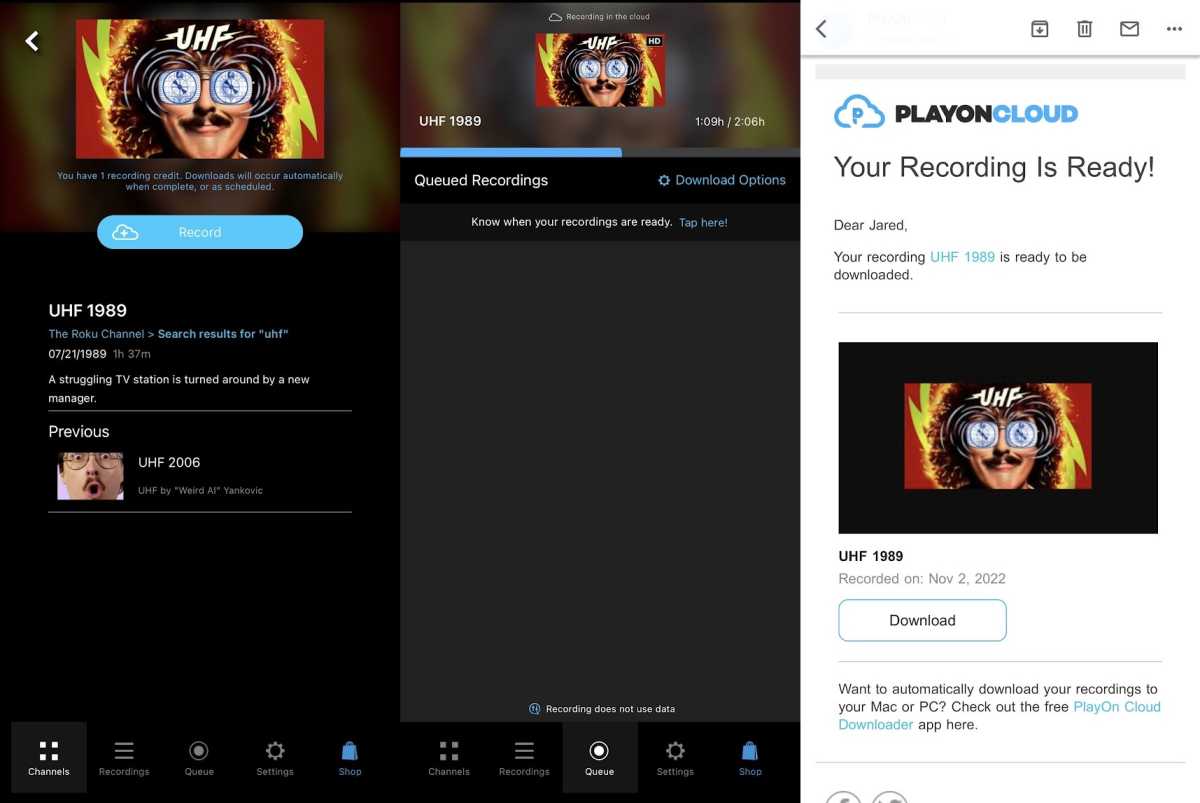 Jared Newman / Foundry
While free streaming services don't provide any official way to record programs and skip through commercials, some workarounds do exist for the craftier cord-cutters among us.
With PlayOn, for instance, you can record on-demand video from sources like Tubi, Pluto TV, and The Roku Channel, and then skip through the commercials. Though PlayOn itself is a paid service, it can save money in the long run. Check out this article on how PlayOn works for more details.
For an even more advanced solution, check out Channels DVR, a media server program that can record video from over-the-air and streaming sources. With a bit of setup, it's possible to record live video from free services such as Pluto TV, then skip commercials automatically.
Sign up for Jared's Cord Cutter Weekly newsletter for more help making sense of streaming TV.