When Samsung announced its 2023 smart TV lineup at CES in January, the company was curiously mum about pricing. We got a rundown on the bumps in technology, but nothing about how much any of it would cost. If you were expecting good news in the form of lower prices, you're in for a bit of disappointment.
Samsung has also been coy with the details delineating the various models. Generally speaking, however, you can expect greater peak brightness, faster refresh rates and image processing, and more advanced technologies (including broader HDMI 2.1 support) as you go up in price.
As far as we've been told, all Samsung TVs will continue to utilize the Linux-based Tyzen operating system and SmartHub user interface, as well as the minimalist One Remote controller.
Samsung 8K QLED prices for 2023
Samsung's top-of-the-line 8K quantum dot LCD TV–model number QN900C, with 4,000 nits of peak brightness–will hit the market at $6,300 for the 75-inch version and $5,000 for the 65-inch version. The slightly less robust–but still 8K model number QN800C–comes in at $3,500 for the 65-inch version and $6,000 for the 85-incher. The smaller version is quite a bit cheaper.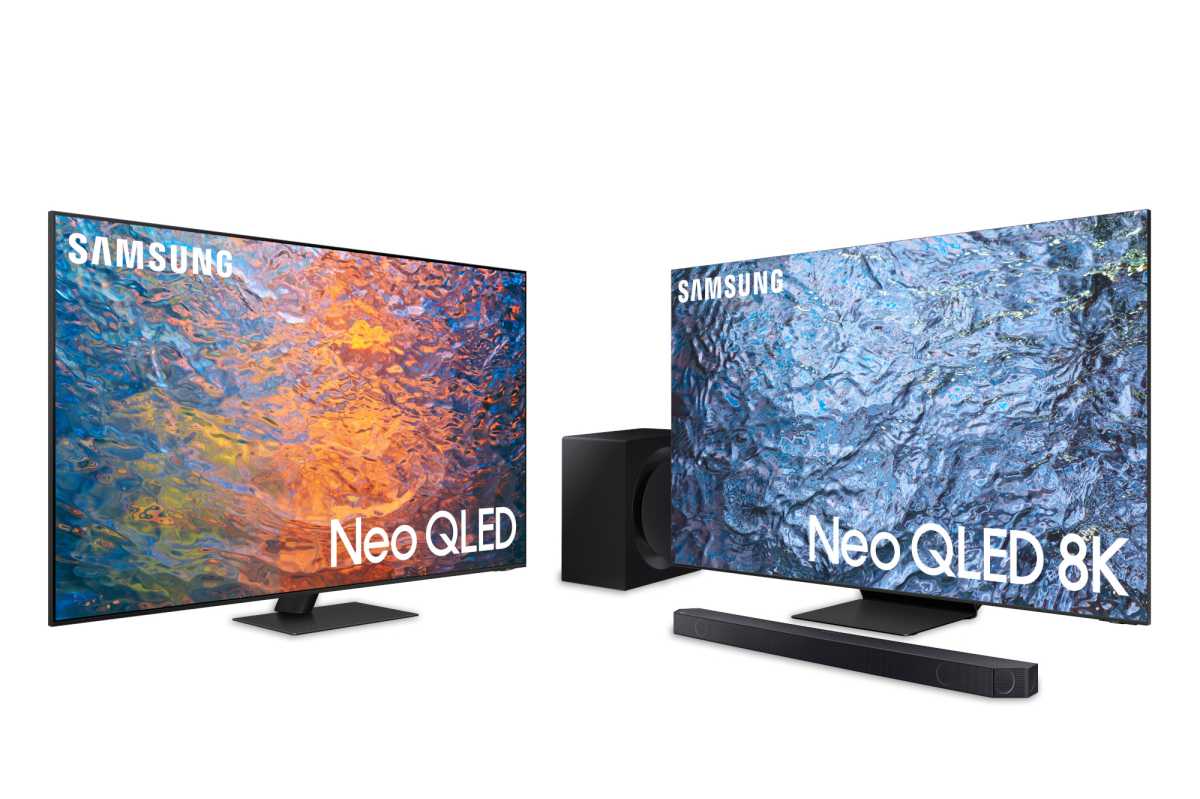 Samsung 4K QLED prices for 2023
Samsung's big-daddy 4K model, the QN95C will be available for $3,300 (65-inch), $4,200 (75-inch), and $5,800 (85-inch). The next step down the ladder model QN90C starts at $1,200 for the 43-inch, $1,600 for the 50-inch, $2,000 for the 55-inch, $2,800 for the 65-inch, $3,300 for the 75-inch, and $4,800 for the 85-inch model.
We very much appreciate that Samsung is offering its better TVs in smaller sizes (i.e., 43- and 50-inches) as well as large ones–not everyone has the living space to set up a 65-, 75, or 80-inch TV.
Samsung's entry-level (entry-level for a quantum dot TV, that is) model QN85C will ship in a 55-inch version for $1,500, 65-inch for $2,000, 75-inch for $2,700, and $3,800 for an 85-incher (the largest model in the QN85C line).
Still waiting for prices on Samsung's micro LED and OLED TVs
We'll get back to you when Samsung releases additional details on its various QLED models, as well as pricing for its S95C OLED and micro LED smart TVs.