Anker's Eufy brand, known for its robot vacuums and home security products, has announced the Mach sub-brand of premium smart cleaning appliances. The Mach V1 Ultra cordless vacuum and steam mop is the first product to be marketed under the new brand.
While there is no shortage of standalone vacuums and steam mops, Eufy says its Mach V1 Ultra is the first to integrate these technologies in a cordless stick vacuum, enabling users to capture dust and dirt, dissolve stuck-on messes and stains, and sanitize floors in a single pass. The Mach V1 Ultra boasts 16,800Pa of suction power for picking up household debris on hard floors, and it uses three-layered noise-canceling technology to keep noise levels below 65dB, about the same level as a dishwasher, according to Eufy.
The Mach V1 Ultra continuously releases steam at 230 degrees Fahrenheit to loosen stuck-on dirt and stains for easier removal. The stick vac/mop also generates ozone internally and emits it through the steam for an extra layer of bacteria-killing sterilization. The same technology is used to sanitize the vacuum itself after each cleaning job.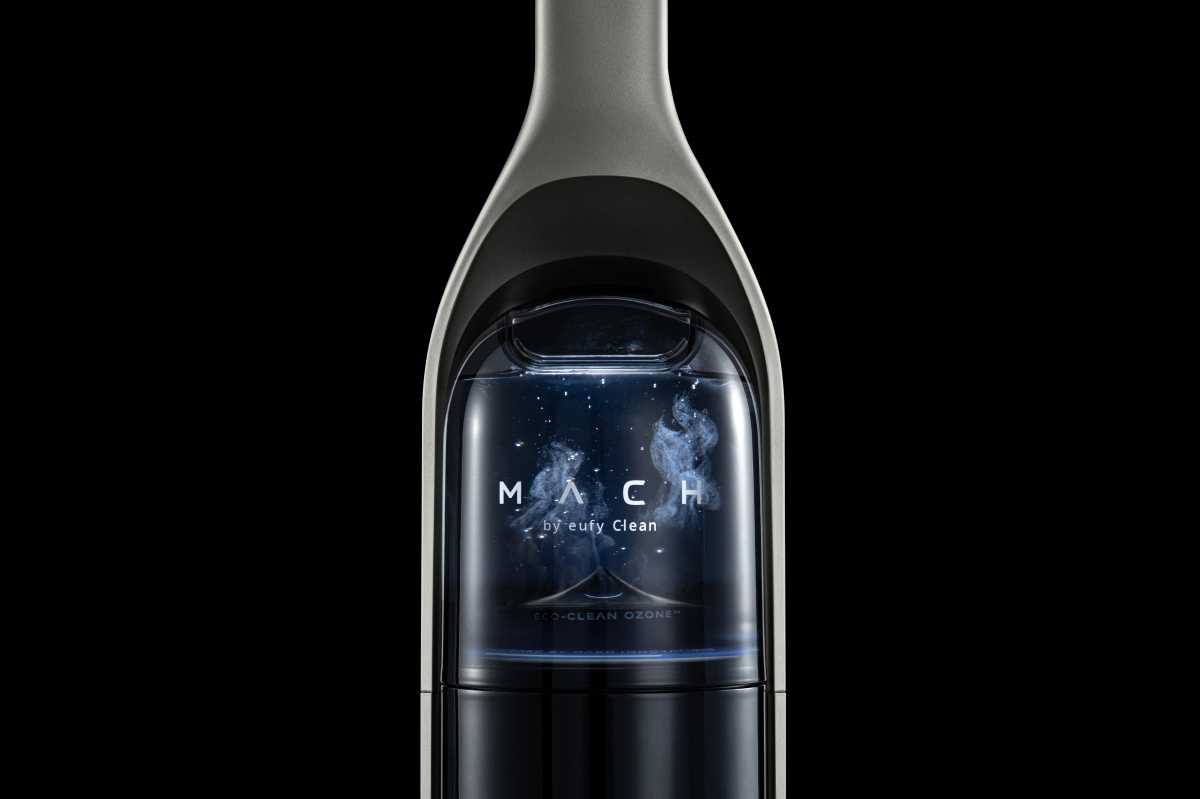 Eufy
Eufy says other innovations include an anti-slip feature that expels air to dry the floor as it mops to prevent people from slipping and falling, and Tesla Valve Mixing technology that accurately proportions and mixes cleaning solution with water and releases the appropriate amount of the mixture for optimal cleaning. Once floors have been cleaned, the user can clean, disinfect, and dry the Mach V1 Ultra's rolling brush, tube, and vacuum body simultaneously with the press of a button.
The Mach V1 Ultra has a slim, lightweight design with easily detachable components and an LCD on the handle that displays operations and alerts. Its transparent body enables users to view dirt, stains, and other messes as its vacuum function removes them from the floor.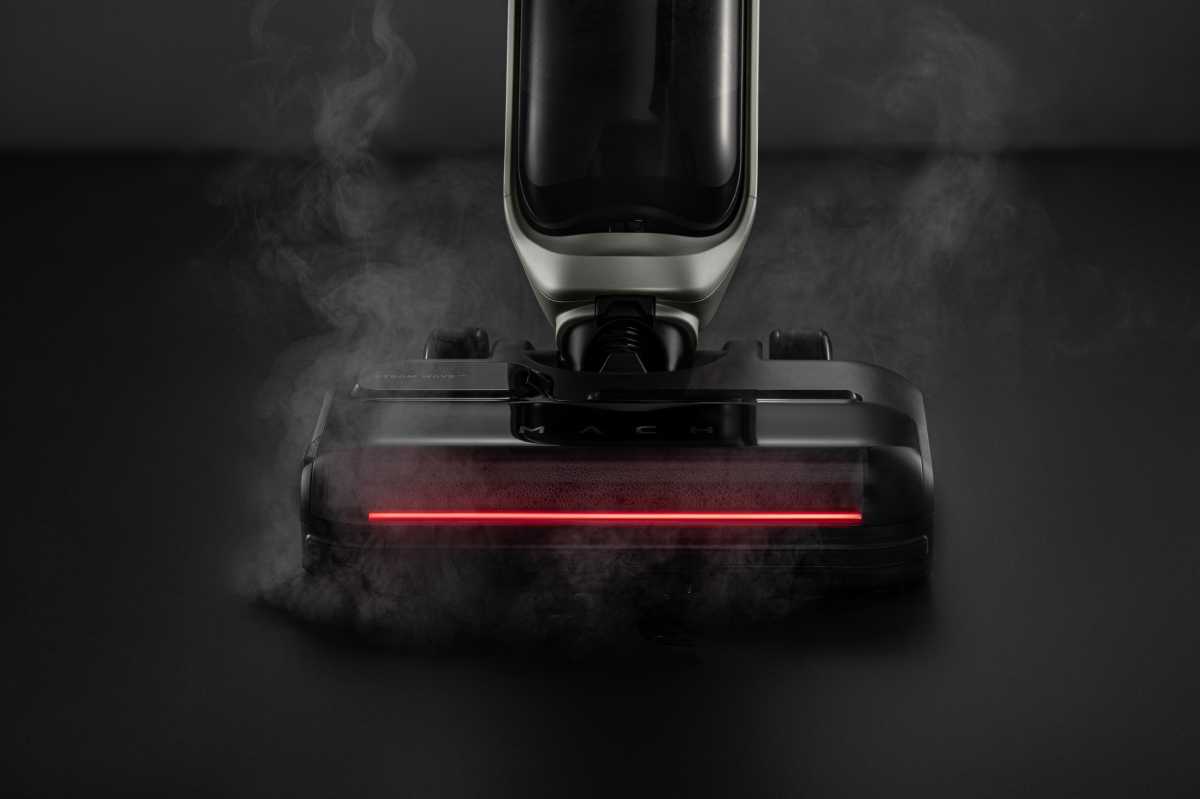 Eufy
The vacuum is powered by Anker battery technology and offers up to 82 minutes of runtime on a single charge while running in suction-only mode or Smart mode, which automatically detects dirt levels and adjusts cleaning accordingly. That drops to just 15 minutes when in steam mode.
The Mach V1 Ultra is available now in the U.S. to try for 30 days with TryNow and includes an accessory package and two bottles of cleaning solution valued over $100. It will be available for general retail purchase on March 15 on eufy.com, Amazon, and Bestbuy.com for $699.99. We'll provide an in-depth review closer to its release.