The budget-priced Blink Wired Floodlight Cam announced at Amazon's September, 2022 hardware event is now available for purchase for $99.99.
Featuring a 1080p home security camera melded to dual LED floodlights that produce 2,600 lumens of brightness, the floodlight cam will compete with a bevy of alternatives from the likes of Arlo, Eufy, Google, Ring, and Wyze Labs.
This news story is part of TechHive's in-depth coverage of the best home security cameras.
The Blink Wired Floodlight Cam has two-way audio and a 105dB siren onboard, and Amazon says its motion detector can distinguish between people and other sources of movement, although buyers will need to sign up for an optional Blink subscription plan to take advantage of that and some other features. Motion analysis is performed locally by Amazon's AZ2 Neural Edge chip, to enhance privacy.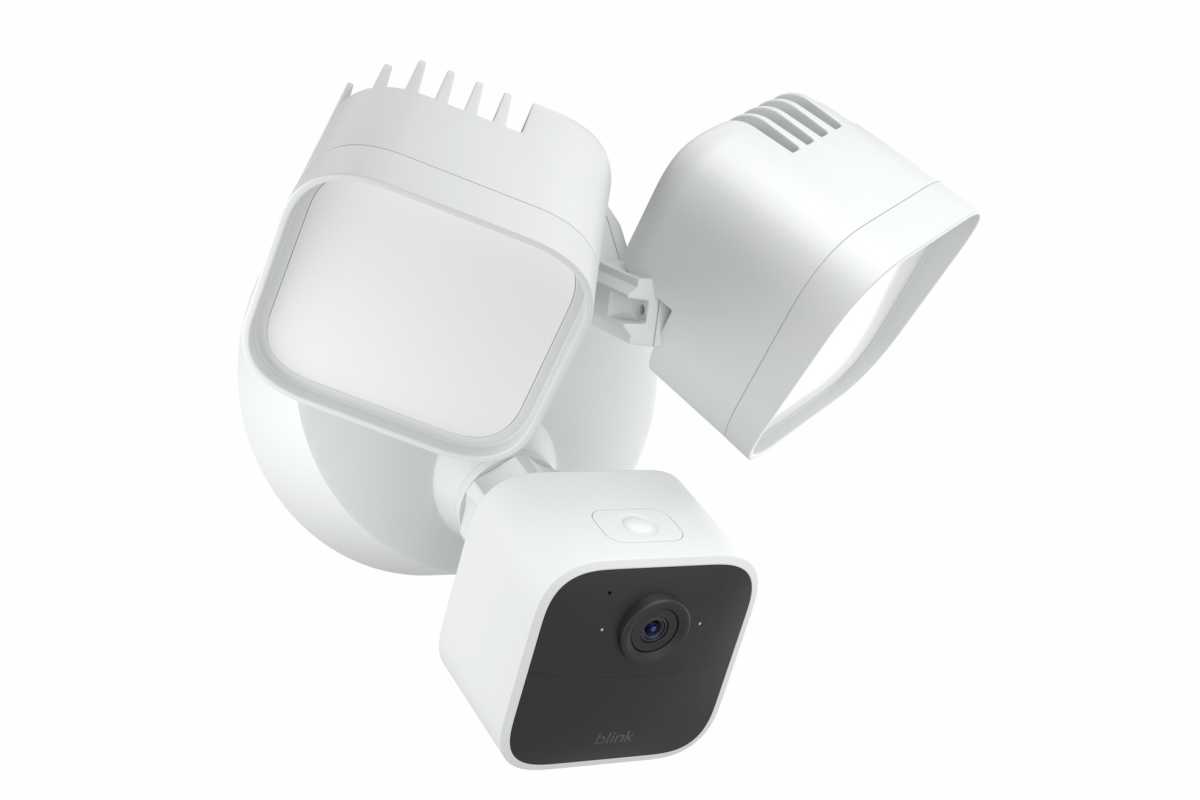 Blink
A Blink subscription costs $3 per month or $30 per year and includes 60 days of video storage in the cloud for a single camera. Blink Plus subscriptions offer the same set of features (plus a 10-percent discount on future Blink device purchases and an extended warranty) but for an unlimited number of Blink cameras.
As is becoming increasingly common with home security cameras, no subscription means you'll only be able to see a live feed from the camera. You'll get motion-detection alerts, but you won't be able to see what triggered them.
Blink, however, does offer the option of local video storage—if you also purchase a $35 Blink Sync Module 2 and plug a USB storage device (up to 256GB) into the module. We've asked Amazon for a sample of the new device, so we'll update this story with a link to our Blink Wired Floodlight Cam review as soon as we can.