Plex's foray into free streaming video appears to be paying off, as that side of the business now has more users than its media server software.
The company announced earlier this month that it now has 16 million monthly active users. While it didn't specify how many are still on the server side, Scott Hancock, Plex's vice president of marketing, said in an interview that Plex customers using the software's media server features had been overtaken by customers using Plex's online streaming capabilities in 2022.
"There's more folks who are using our ad-supported content now than there are on the server-supported," he said.
The rise in streaming users underscores how the company has evolved from its geekier media server roots. While Plex still has resources dedicated to its media server software, Hancock was more eager to talk up initiatives with broader appeal, such as its universal streaming guide. Plex is also currently in talks with TV makers to preload the Plex experience on their sets, and it plans to build out new social features to help people see what their friends are watching.
The result will be a service that isn't what it used to be, but also one that might appeal to more people.
Community features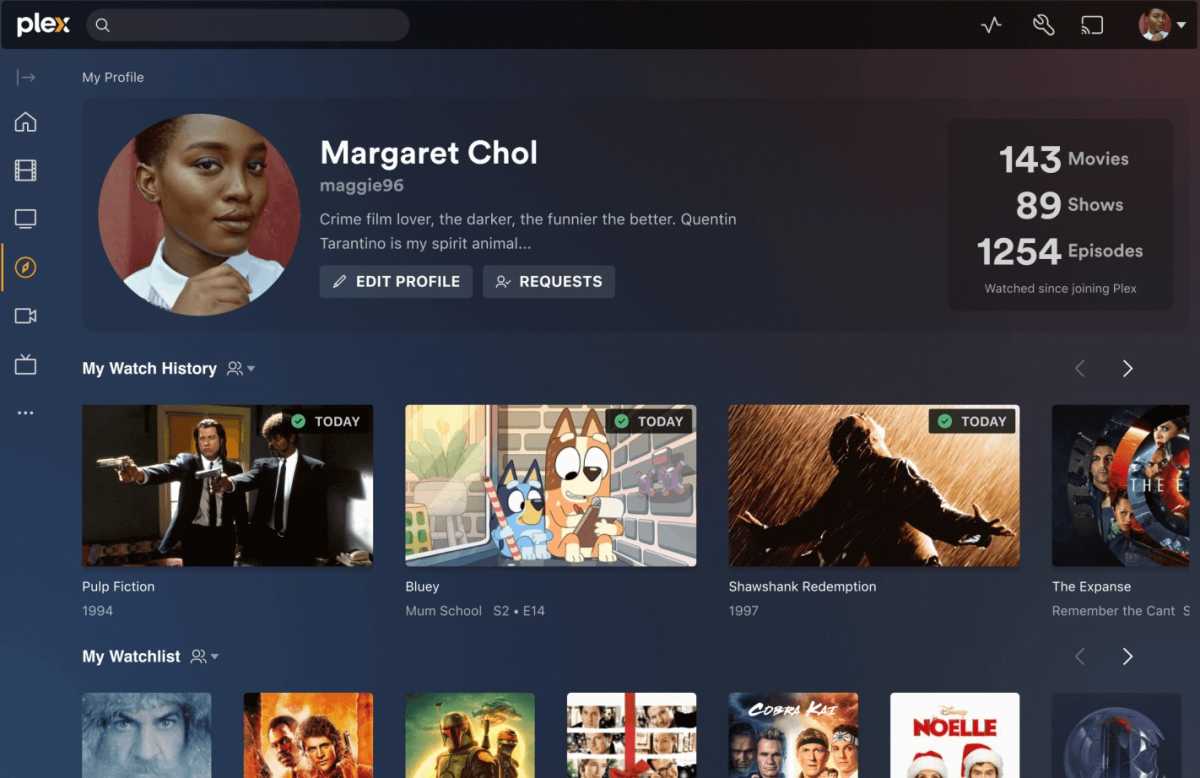 Plex
Plex launched a new "Discover" feature last year to help people figure out what to watch on other streaming services. Users can browse movies and shows from apps like Netflix and Amazon Prime, and they can even launch into that content on Android TV, Apple TV, and mobile devices. (Amazon, sadly, seems to have shut down the deep-linking feature on Fire TV devices.)
Plex's next step is to add a layer of social features on top. The company quietly launched a way to share your watchlist on an opt-in basis in 2022; building out those features will be an area of focus in 2023.
"It's going to be a lot easier for you to go out and add friends," Hancock said. "You can send a link to people who don't have a Plex account, that'll actually drive them to Plex."
Will there be a Plex TV?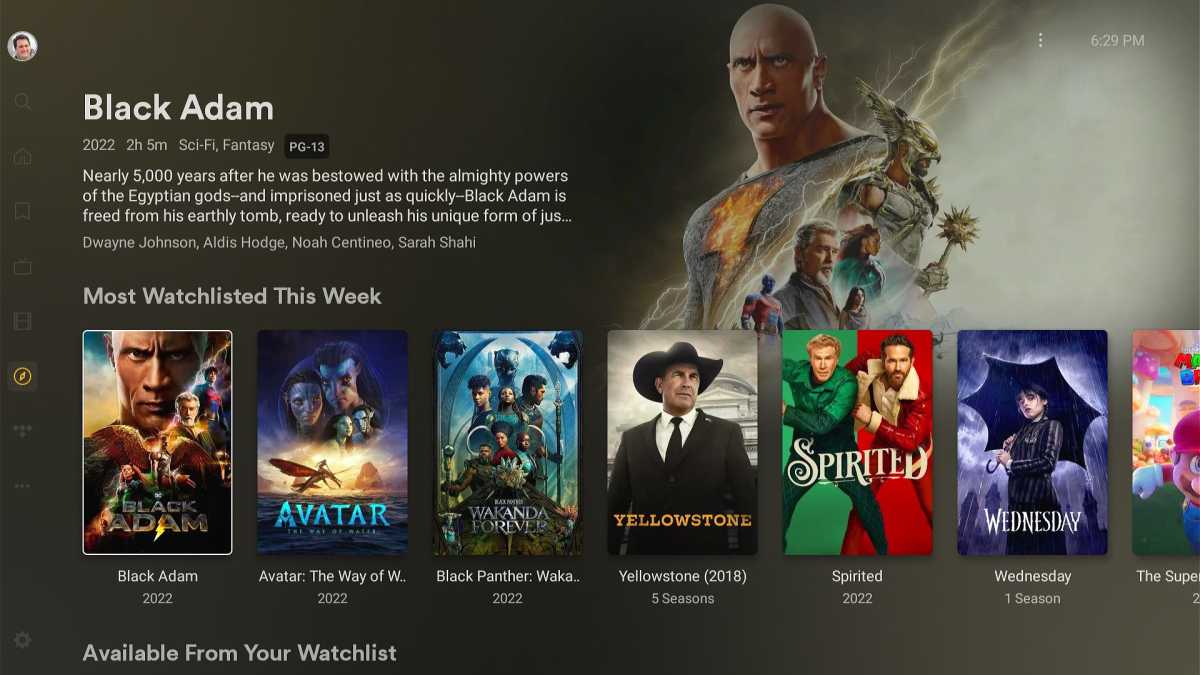 Jared Newman / Foundry
As Plex fleshes out its universal streaming guide, it's starting to attract attention from TV manufacturers. Hancock said the company has been approached by several vendors about using Plex as their default smart TV interface.
"There's definitely interest from some smaller TV manufacturer folks, to where Plex would become basically the OS for that device," Hancock said. "Obviously it's not the big boys, but we're talking to some smaller ones who've reached out to us."
It's unclear exactly how that would work in practice. TV makers could potentially use Google's Android TV software and preload Plex as an alternative home screen, similar to how the TiVo Stream 4K works. Plex could also potentially build its own operating system around Linux, akin to what TiVo is starting to do for smart TV vendors.
Hancock said Plex is still exploring all those options. But by bringing together a streaming guide, its own free content, and on-demand rentals, it's not hard to see how Plex would appeal to TV makers.
"Honestly, this all came out because of our most recent launches of the Discover features, the guide channels that we've been adding, the content we've been providing," Hancock said. "Now it sort of makes sense."
What about Plex Media Server?
Jared Newman / Foundry
While Plex's ambitions now stretch well beyond the media server, Hancock said the company hasn't abandoned the server side of its business.
"We have resources dedicated to both, I guess I'll put it that way," he said. "It's not that we're not focused on one or the other."
To that end, users should expect some improvements to Plex Pass features such as downloads this year, along with a greater focus on Plexamp, Plex's standalone music player for folks who have their own music collections. (It also serves as an alternative interface for Tidal.) This year, the company plans to bring Plexamp to more devices while also refining its existing apps for iOS, Android, MacOS, and Windows.
"On the server side of the house, more resources will be dedicated to Plexamp, which is because there's no other option really out there," Hancock said.
It's also worth noting that some broader Plex features might benefit server users as well. Plex's universal guide, for instance, can already link to content from users' media servers, and its social features will benefit users who share their server access with friends. With shared watchlists, for instance, a group of friends would be able to see what everyone else is watching, and then access that content via a shared server.
Still, don't expect Plex to greatly expand the kinds of content that users can bring into their servers. Beyond Plex's over-the-air DVR support, users are effectively on their own to bring in content from ripped DVDs, PlayOn recordings, or more illicit sources. Asked about how rival Channels DVR can record content from free video sources and TV Everywhere apps, Hancock said Plex wouldn't facilitate that.
"It would break our agreements with providers," he said.
Sign up for Jared's Cord Cutter Weekly newsletter for more advice on making sense of streaming.