Walking down the hallway to the 34th-floor Venetian Hotel suite where Brane Audio was situated at CES I heard a sound so big, bold, and booming I could have sworn they'd managed to drive an SUV in there. A ride fitted out with a bangin', multi-thousand-dollar sound system.
Lo and behold, the hip hop sounds of Ying-Yang Twins and Future were emanating from a compact, 7.7-pound portable speaker called the Brane X, a revolutionary $599 product likely to turn the audio world on its collective ear when the word gets out.
"We're just previewing it here with private demos," said Brane Audio CEO Joe Pinkerton. "Our real coming-out party will be in March at the South-By-Southwest (SXSW) music conference in our hometown of Austin."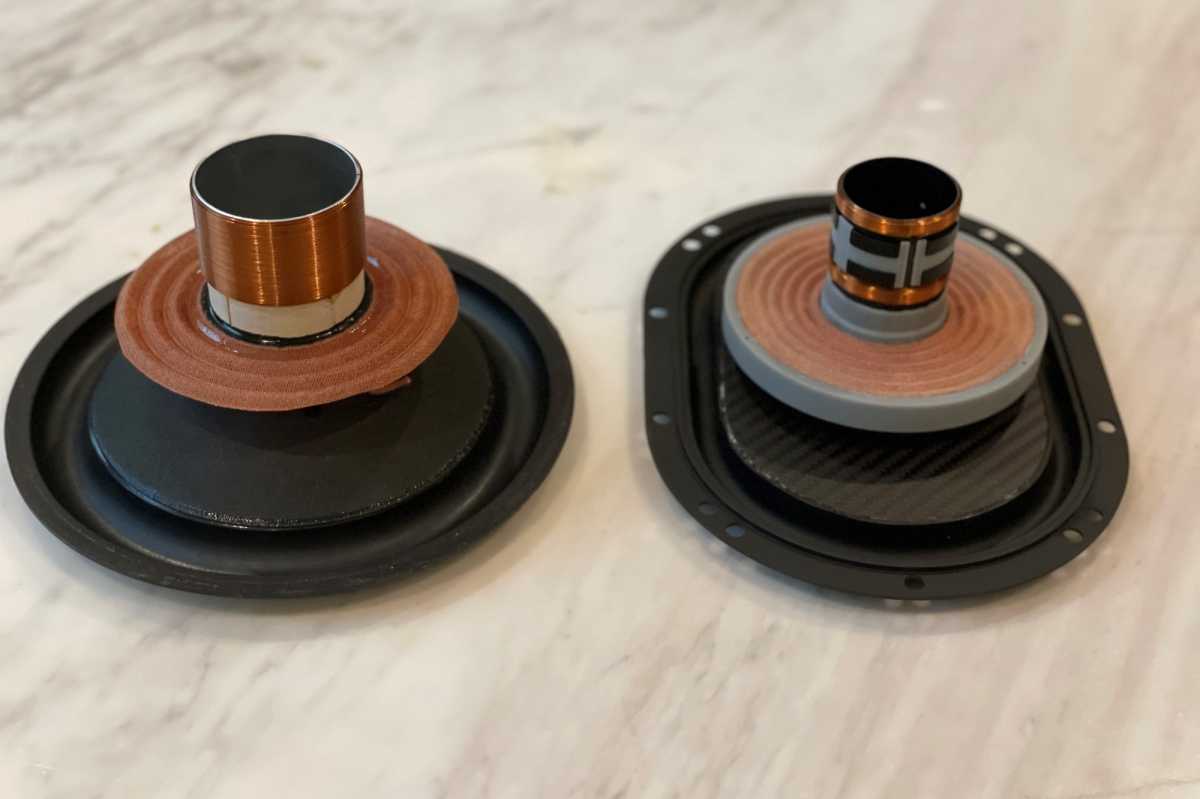 Jonathan Takiff/Foundry
Clearly the biggest little boom box in Texas (or anywhere, for that matter), Brane X features Pinkerton's radically improved take on a subwoofer—an invention dubbed the Repel-Attract Driver—that he says "breaks Hoffman's Iron Law. That's the century-old speaker design rule which states that deep bass can only be achieved in a speaker if the enclosure is large or it draws a tremendous amount of electrical power. Our 8-inch subwoofer achieves a ten-fold increase in deep bass without increasing size or power consumption. In fact, it only burns 1/10th of the power compared with conventional small speakers in the same subwoofer range. And so will run for 12 hours on a single charge."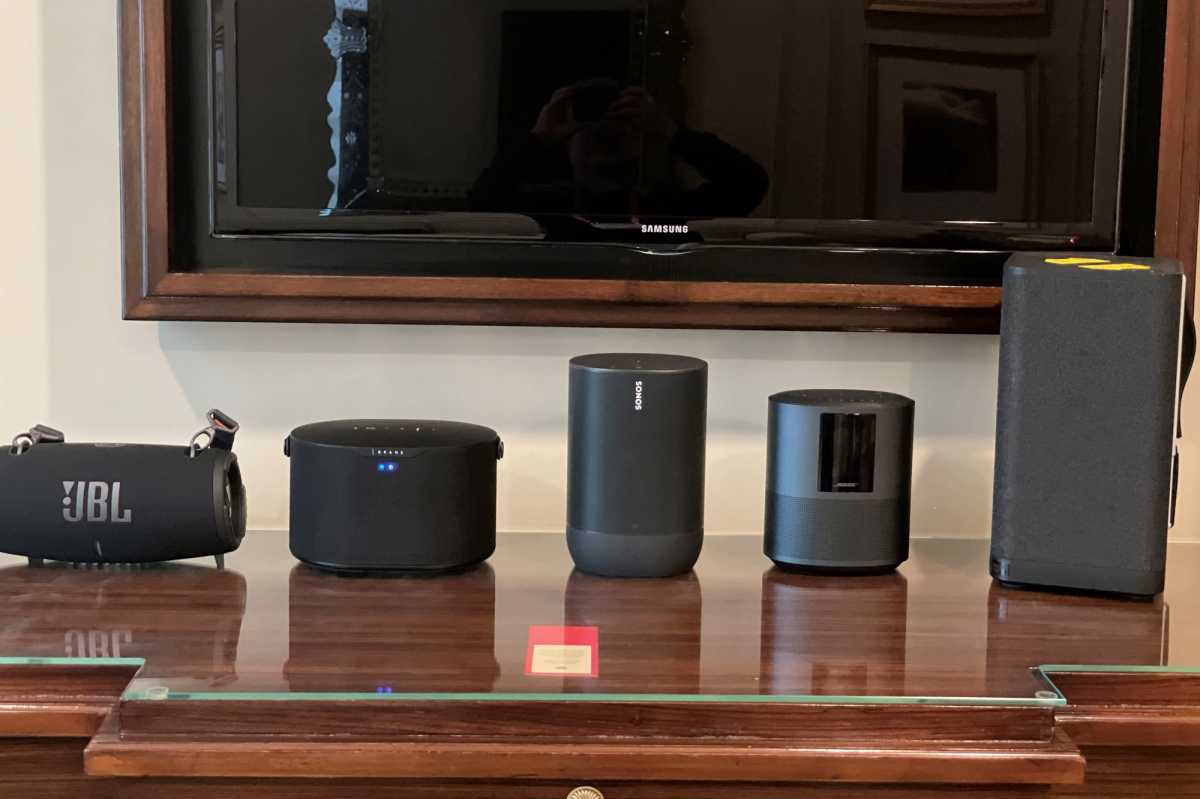 Jonathan Takiff/Foundry
To defy the laws of physics, this Brane-storm replaces the conventional stationary magnet that usually surrounds the speaker voice coil with a combination of 12 moving and stationary magnets. These function in what Pinkerton describes as a "equal and opposite force" fashion to essentially cancel much of the air pressure needed within the enclosure to produce prodigious bass. At the same time, this transformative tech radically lowers the energy demands needed to get this speaker cranking clearly up to a room-shaking 96 decibels.
Pinkerton says the Brane X portable could prove just the beginning for the Repel-Attract Driver. The technology is scalable and could shrink "down to earbuds" or be incorporated into sound-reinforcement in "up to venue and festival-size systems."
And it's not just all about that bass, Brane X speakers also feature a whole lotta DSP innovation to make for a sound that is full range, detailed, and eerily surrounding with a variety of music I also got to hear in the demo room. Everything from the pop trills of Ariana Grande to every audiophile's favorite demo recording of The Eagles' live in concert (circa 1980) Hotel California.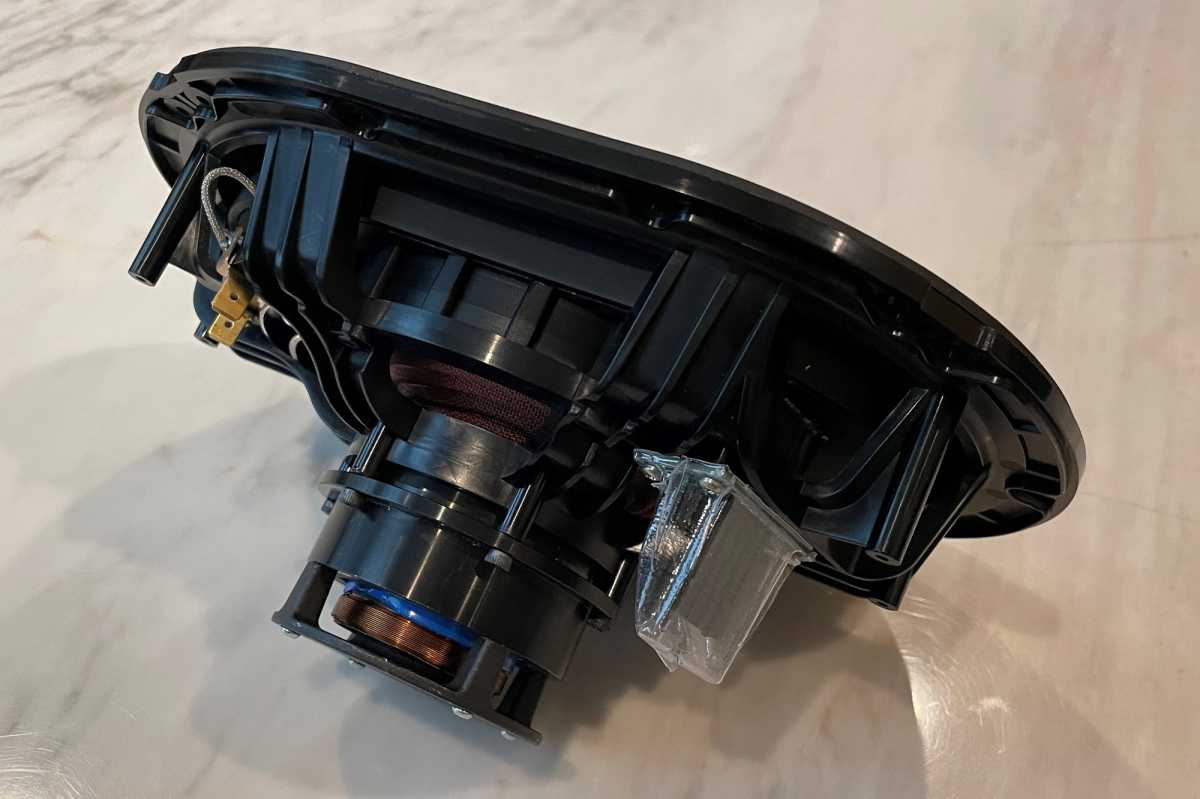 Jonathan Takiff/Foundry
To pull off its cool atmospheric effects, this bread-sized box also houses stereo midrange drivers and two canted-out dome tweeters. The array made sonic mincemeat of the other speakers in its size and $599 price range that I was given the opportunity to make A/B comparisons to. Those competitors included the $380 JBL Xtreme 3, the $399 Sonos Move, the $449 Ultimate Ears Hyperboom, and the $379 Bose Smart Speaker 500.
In the features department, Brane X will rock your joint with Bluetooth 5.1 connectivity; streaming services via Wi-Fi and the Brane app, including Spotify and Sirius/XM; Apple Airplay support; and voice control via Amazon Alexa. With IPX5 weatherization, the speaker will be able to stand up to poolside splashes, but it's not submersible.
Interested? You can learn more, reserve a pre-order spot, at Brane Audio.com.