Most homes are designed with their front exterior door as a focal point, and it's often the first thing people notice about a house. If you're replacing the front door to your smart home because it's worn out, drafty, or just plain ugly, you'll want to consider the Masonite M-Pwr smart door.
Masonite is one of the largest door manufacturers in the U.S. and it has packed this door with every smart feature you can think of, including customized versions of a Yale smart deadbolt with a numeric keypad and key cylinder, and a Ring video doorbell. How are they customized? The door connects to your home's electrical system and powers the lock and doorbell directly, so they don't need their own batteries. The door itself has a battery-backup in case of a power outage.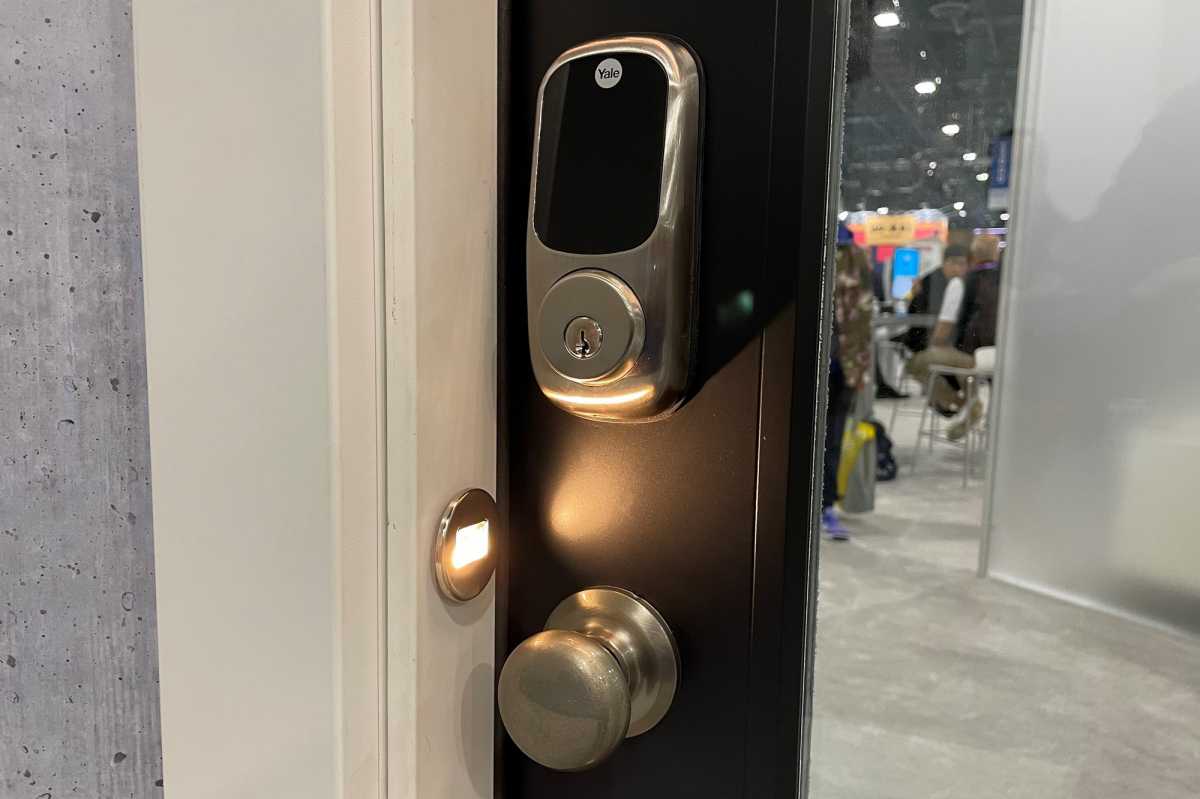 Michael Brown/Foundry
The M-Pwr is a pre-hung door appropriate for both retrofits and new construction, and it has three built-in LED lights: A broad downlight at the top of the exterior frame, a circular spotlight in the frame adjacent to the doorknob, and a second spotlight near the bottom of the frame that casts a pool of light on the threshold. Masonite's M-Pwr app will deliver push notifications when the door is unlocked, opened or closed, or left open. Wireless communications are handled by embedded Z-Wave and Wi-Fi radios.
The Masonite M-Pwr available in various sizes with or without a window from Home Depot and custom installers. Prices start at $6,500.
Correction: The Masonite M-Pwr door can be purchased from custom installers now and will be available for sale at Home Depot later this year.