Just when you thought you'd run out of places to set up one of Ring's home security cameras, the smart-home specialist comes up with one designed to be installed inside your car.
Mount the all-new, dual-facing Ring Car Cam to your car's dashboard and windshield and it will not only record video and audio while the car is in motion, it can also capture events if your car is bumped or broken into while parked. You'll receive a real-time notification in the same Ring app that you use for everything else in the Ring universe, at which point you can watch what's happening live.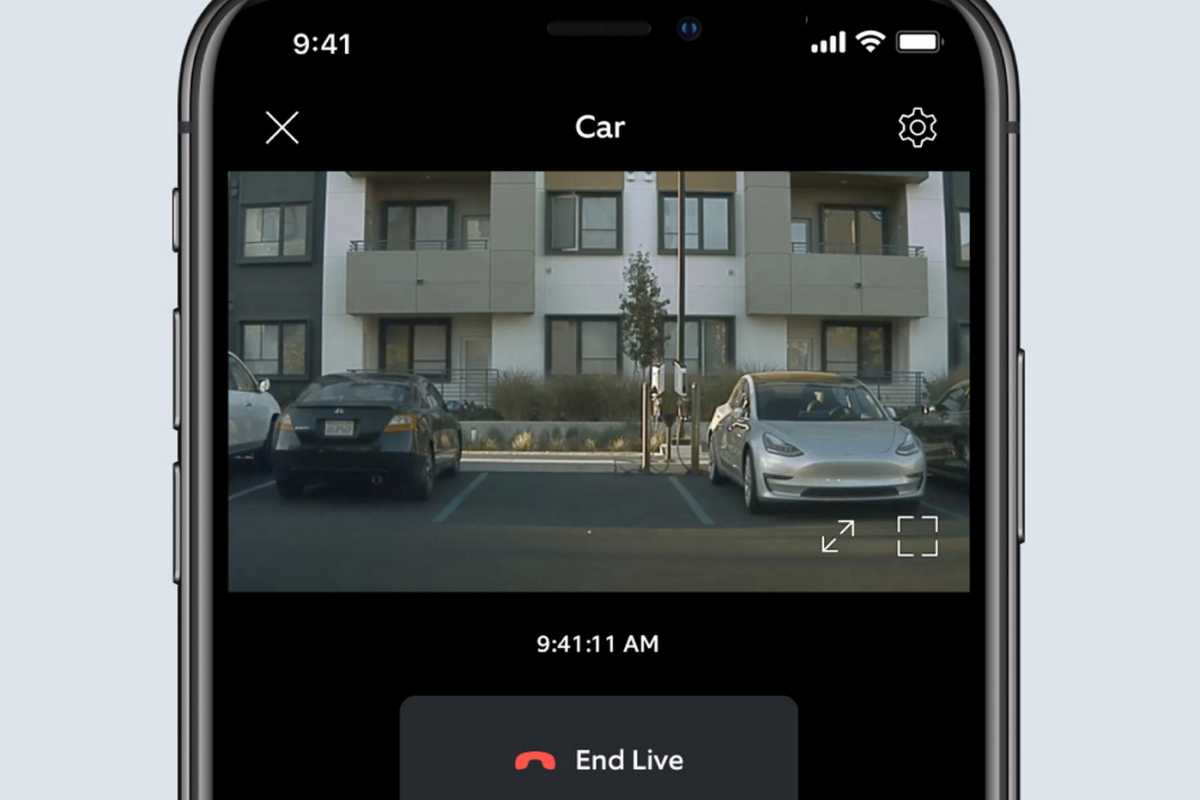 Ring
Ring says users will also be able to see and speak with anyone in the car via the Ring app. Saying "Alexa, record" while you're in the car activates a feature Ring calls Traffic Stop: The camera will record several minutes of video and audio, which Ring suggests could be very useful if you're pulled over by the police or are in a fender bender and need to exchange information with the other driver.
Ring
To protect your privacy, an LED on the camera lights up whenever its inside-facing camera and microphone are recording, or when you initiate a live-view session. The inside-facing camera also has a physical shutter that disables the camera and microphone when it's closed. The Ring Car Cam plugs into your vehicle's OBD (Onboard Diagnostics) port, which enables it to draw power even when the car is turned off.
The camera connects to your home Wi-Fi network when it's in your driveway or otherwise in range. Sign up for a Ring Protect Go subscription ($6 per month or $60 per year) and the camera will connect to an LTE network. So, if you want full functionality, you should factor that into the total price of the camera.
If you're interested in buying a Ring Car Cam, you won't have to wait long; the company says the device will ship to customers in February when it will sell for $250. Pre-order it soon at Ring.com or Amazon, however, and you'll score a $50 discount.
Updated with a photo from the show floor.