Rachio makes our favorite smart sprinkler controller for in-ground irrigation systems and now it's bringing much of the same sophistication to a new smart valve for outdoor hose bibs. On display at CES 2023, the Rachio Smart Hose Timer should be available in time for the 2023 growing season.
Scheduled to launch in March for $99, the Rachio Smart Hose Timer connects to your outdoor spigot and from there to your garden hose or drip irrigation system. It's much less expensive alternative to installing an in-ground irrigation system, which can easily cost thousands of dollars.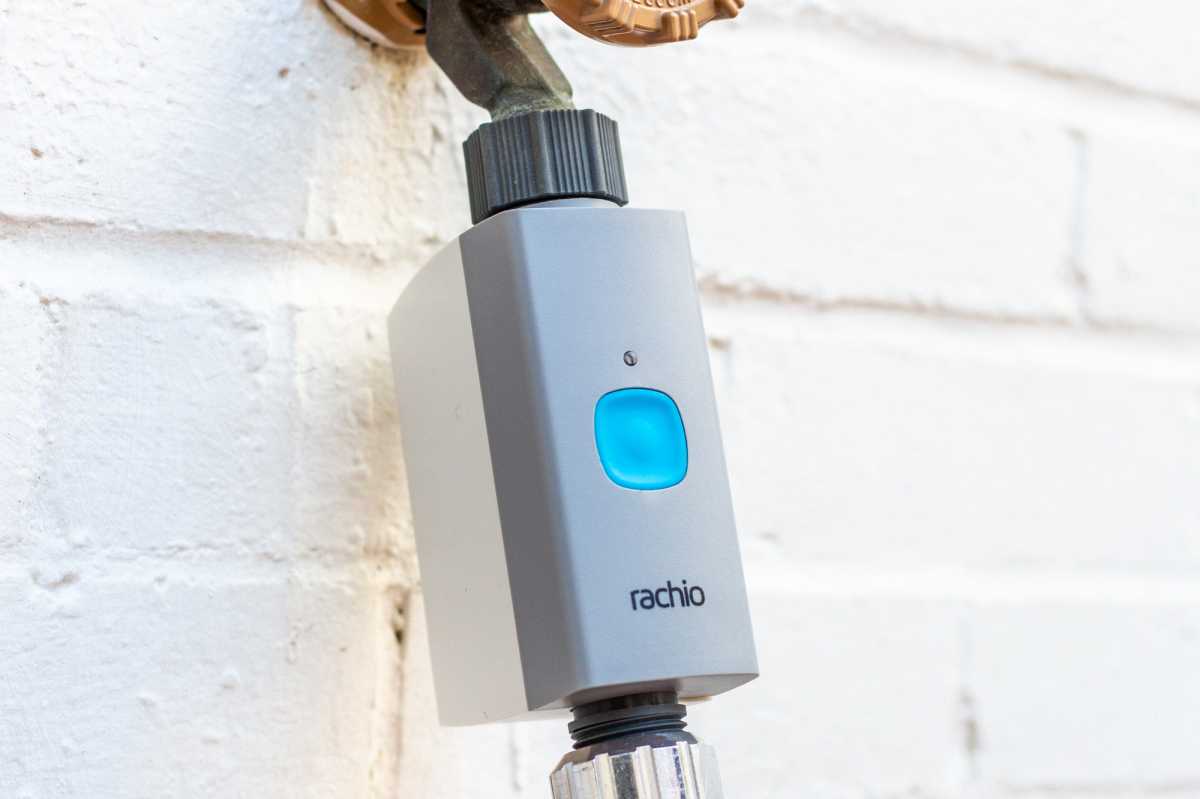 Rachio
Even better, Rachio's new product comes with all the all the weather-intelligence features that make the Rachio platform so effective in terms of saving money and a precious resource by watering your lawn or garden only when it's needed.
Installation is simple: screw the hose timer into the faucet, attach the hose, plug-in Rachio's Wi-Fi bridge, and connect the timer to your Wi-Fi network. From the Rachio app, select the times you'd like the timer to water and allow the platform to do the rest. The company says the typical user will be up and running in about 10 minutes.
We're anxious to see how well Rachio's product compares to our current favorite hose-based timer, the Orbit B-Hyve XD and other competitors, including the HomeKit-friendly Eve Aqua. Will Rachio's "hyper-local weather tracking" give it the edge it needs to be number one?