A golden anniversary is an event to be celebrated, and Naim Audio is marking the occasion with the announcement of a trio of new high-end audio components dubbed the New Classic line.
Naim's NSC 222 is a preamplifier with built-in music streaming features, there's a new version of its classic NAP 250 amplifier, and a high-end power supply upgrade named the NPX 300. Each of the three components retails for $8,999 and they're all available now.
Naim NSC 222 preamplifier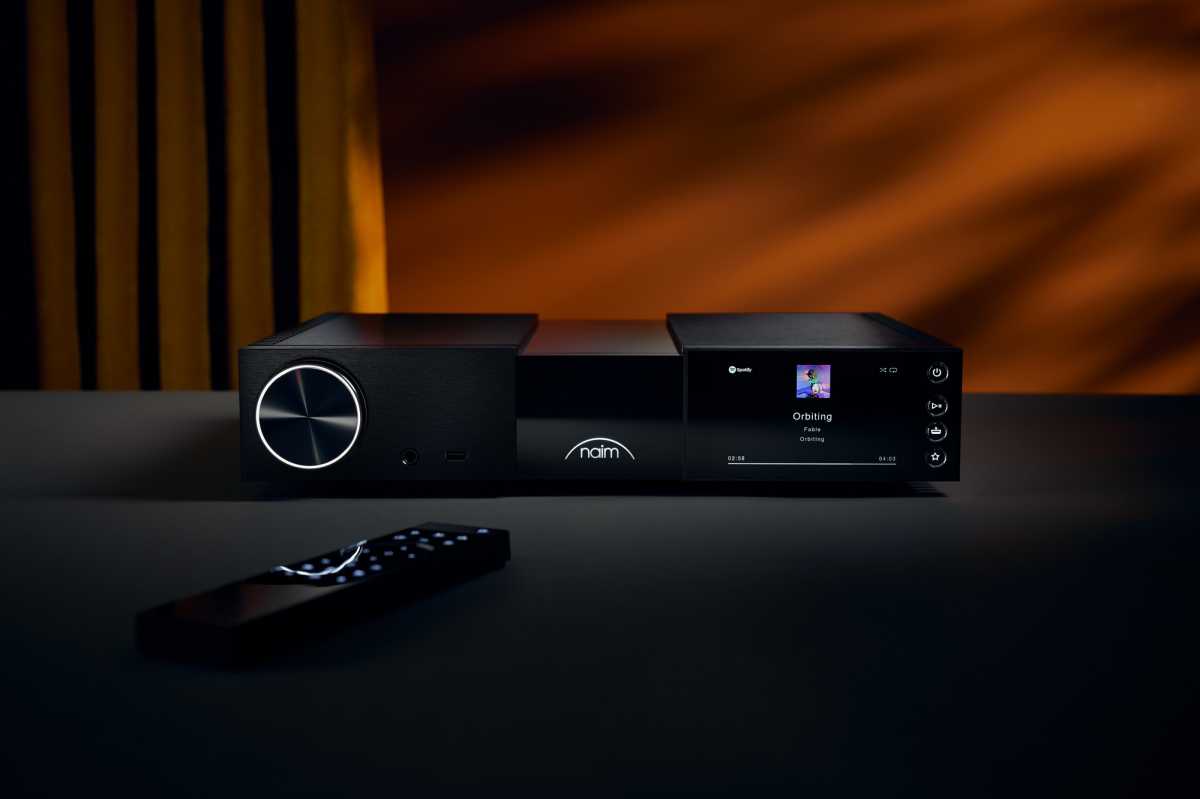 Naim
The NSC 222 is a versatile preamp designed for the contemporary listening experience, offering support for the modern streaming experience, vinyl playback, and legacy formats including CD and cassette. There's a 5.5-inch full-color display, and the unit can be controlled via the Naim app or the included remote.
The preamp comes with Naim's latest NP800 streaming card, which gives access to internet radio stations; plus, music from Spotify Connect, Apple Music, Tidal (and Tidal Connect), and Qobuz. The NSC 222 is compatible with AirPlay 2 and Chromecast and is fully Roon Ready. You can also connect to UPnP servers on your own network or play music from USB storage devices. Users can connect to the internet via ethernet or use the built-in Wi-Fi 5 adapter.
There's a moving magnet (MM) phono stage and a Class A/AB headphone amplifier with a ¼-inch jack carried over from the Naim Uniti Atom that garnered an editors' choice award in our 2018 review. There are stereo RCA analog inputs, two digital optical inputs, one coaxial RCA input, and one coaxial BNC. The NSC 222 can work with other Naim streaming products for multi-room use.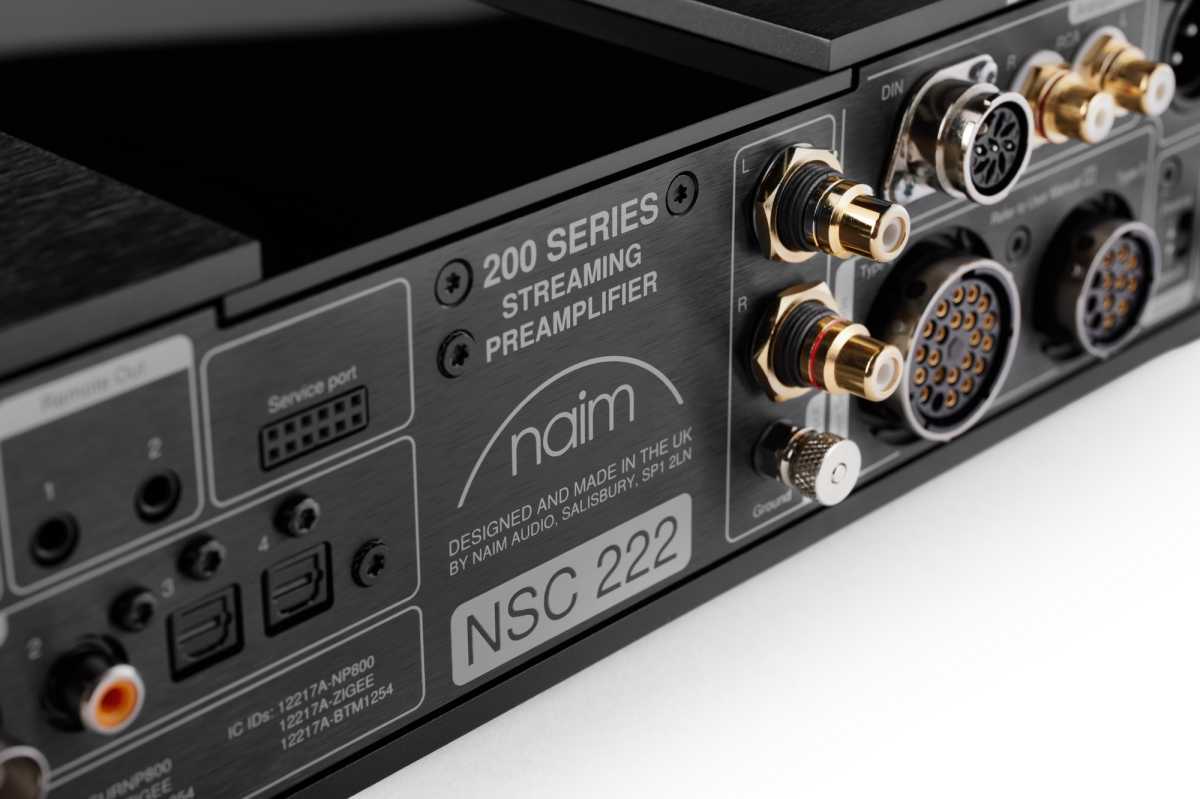 Naim
Naim NAP 250 amplifier
Now in its sixth-generation, the Naim NAP 250 has been in continuous production since 1975. This latest model features technology originally developed for Naim's flagship Statement amplifier, which sell for $150,000 as a twin mono pair.
The NAP 250 delivers 100 watts per channel, with full power regulation and features balanced XLR connections. The trickle-down tech from the Statement includes an eddy-current circuit breaker between the speaker outputs.
Naim NPX 300 power supply
While the NSC 222 and NAP 250 would make for a fine pair by themselves, listeners can take their system to the next level with this dedicated power supply. The NPX 300 will disable the NSC 222's power supply and significantly lower the noise floor from your system.
All three units feature standby power consumption of less than 0.5 watts.