Modern pressure cookers—popularized by the Instant Pot brand—have become the DVD player of the 2020s, an inexpensive gift seemingly everyone has either given or received—or both—at least once. Joking aside, there's no denying how versatile these appliances can be. And now the folks at CookingPal, the company behind the massive Multo smart food processor we reviewed in 2021, think they can make an even better version.
CookingPal says its Pronto smart pressure cooker can not only slow cook, sauté, steam, and ferment food, it can also weigh your ingredients with its built-in scale and sanitize any items placed in its bowl. Add an optional attachment and you can air-fry, too.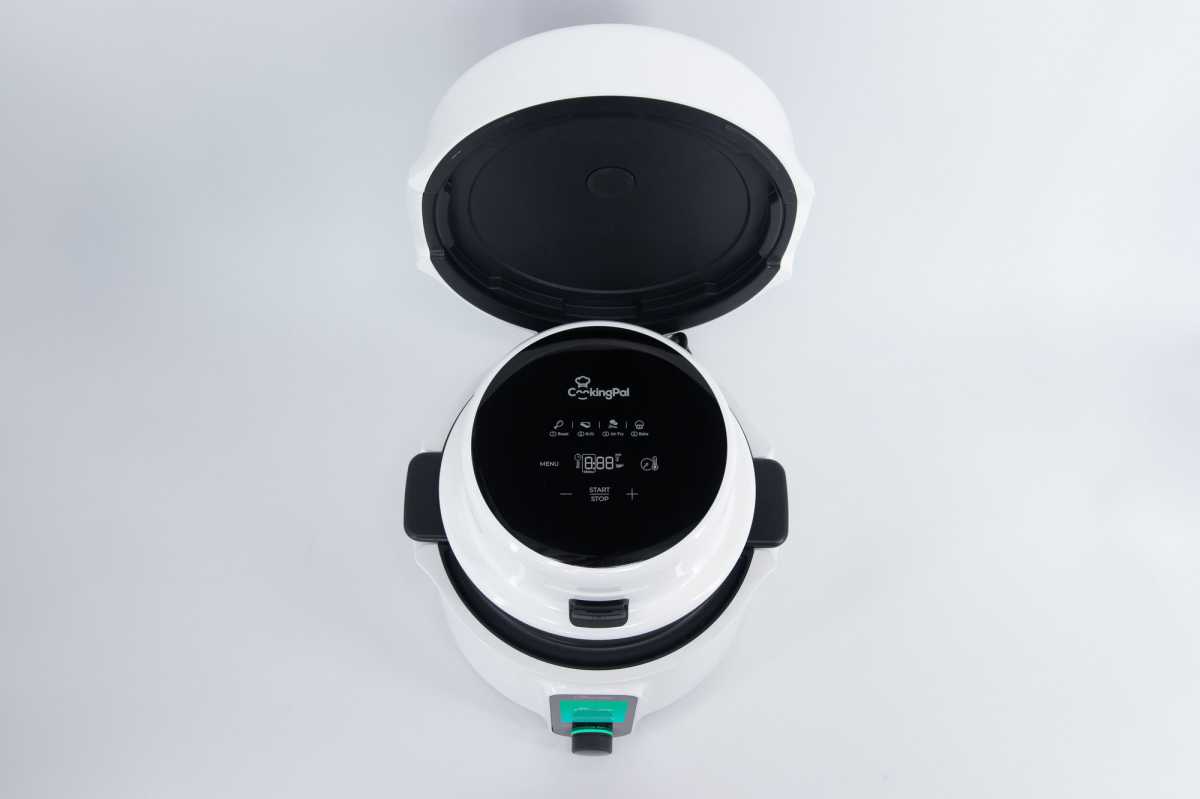 CookingPal
The Pronto features a spring-loaded, fixed-hinge lid and a removable six-quart bowl suitable for preparing meals for a family of four. To protect users from steam burns, there's an auto pressure release and safety sensors to prevent accidental misuse. The bowl's handles remain cool to the touch, so you can pull it out of the appliance and bring the food to your table.
The Pronto smart pressure cooker can be used in conjunction with Multo's Smart Kitchen Hub, a specialized tablet with hundreds of recipes across about a dozen categories, including lists catering to alkaline, gluten-free, keto, paleo, and vegan diets. The tablet offers step-by-step guided prep and cooking instructions, in addition to the opportunity to book cooking tutorials with CookingPal chefs.
CookingPal expects to ship the $279 Pronto in Q3 2023. The CookingPal Air Fryer attachment will follow in Q4, when it is expected to sell for $119. The $999 Multo is already on the market.