Everyone loves having a swimming pool in their backyard—at least until it's time to clean it. The Aiper family of pool-cleaning robots promises to automate that dirty chore in the same way a robot vacuum keeps your floors clean.
The all-new Seagull Pro that Aiper is showing at CES is a significant upgrade over the Seagull SE we reviewed in November 2022. The Seagull Pro is capable of cleaning pools measuring up to 3,200 square feet (compared to just 850 square feet for the SE model), and it can work autonomously for up to three hours on a single charge of its battery. And it doesn't just clear debris from the bottom of your pool, it can climb the pool's walls to scrub them clean.
Outfitted with four motors, twice as many as the SE, the Seagull Pro has three cleaning modes: Floor, Wall, and Auto, with the last mode cleaning both the pool's floor and its walls in the same run. Aiper says the Seagull Pro will be available for purchase on its website and at Amazon for $900 when it goes on sale in March.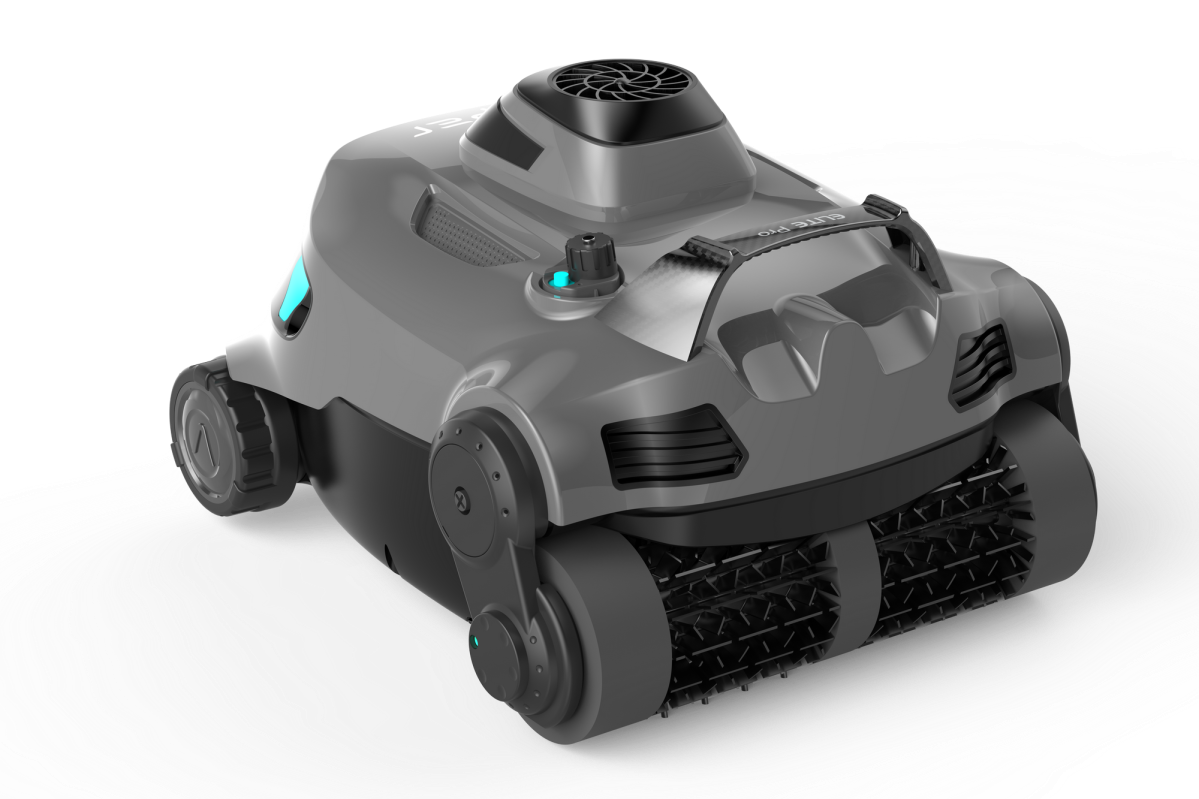 Aiper
Aiper also announced a new cleaning pool-cleaning robot separate from its Seagull line. The Aiper Elite Pro is a special-edition product offering many of the same features as the Seagull Pro in a smaller and less-expensive form factor. The Elite Pro is outfitted with two motors instead of four, and it's rated to clean the floor and walls of pools up to 1,300 square feet. This pool cleaner should be available January 5 for $800.