Some companies come to CES to make just one big announcement. Kohler—which is celebrating its 150th anniversary in 2023—is showing so many new smart plumbing products and systems this year that it couldn't wait for the show floor to open.
This morning, Kohler took the wraps off three new smart toilets, a showerhead that infuses the water it sprays with essential oils, unique new features for the smart water valve it developed in partnership with Phyn, and more.
Kohler's stunning smart toilets
Kohler will be showing off three new one-piece smart toilets at CES this year. Each of them features an integrated bidet, motion detection to open and close the lid, ultraviolet lights for self-cleaning, emergency backup flushing (so you can flush during a power outage), and even a nightlight. The sleek-looking Kohler Innate smart toilet is the most affordable of the three, with a list price of $3,400. In addition to the features listed above, it allows users to customize the bidet's water temperature, pressure, and spray mode (with front and rear wash options); it uses electrolyzed water to rinse its bowl and stainless-steel bidet wand; and has a heated seat and warm air dryer.
The step-up Eir Smart Toilet—$7,100—features a bidet wand with pulsate and oscillate options, a mister that wets the toilet bowl prior to use to make rinsing more effective during flushing, and a quiet-close elongated seat. The Eir can be upgraded to Rose Gold or Sunrise Gold finishes to coordinate with other Kohler fixtures if you're doing an entire bathroom remodel.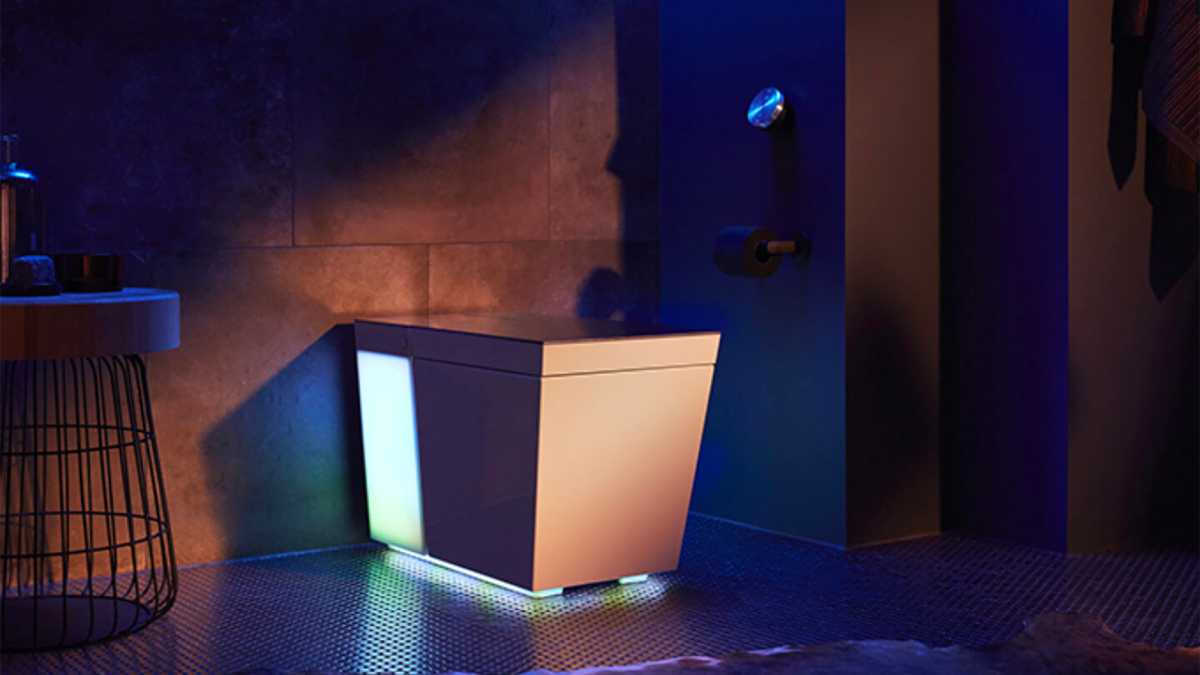 Kohler
The angular and top-of-the-line Numi 2.0 ($11,500, shown above) takes all this a step further, adding ambient lighting, Kohler Konnect support (Kohler's smart home system that includes Alexa compatibility), personalization features, and even a built-in speaker system (we're not kidding). All of the Numi's operations can be managed with a handheld remote control.
Updates to Kohler's H2Wise smart water valve
Kohler
Kohler announced private-label versions of the Phyn Plus smart water valves at last year's CES. Starting in the second quarter of 2023, the $667 Kohler H2Wise+ Powered by Phyn (which connects to your home's main water line) and the $400 Kohler H2Wise Power by Phyn (a DIY product that connects to a sink's faucet supply lines) will be able to react to the risk of frozen water pipes.
If either smart valve determines that the water in your supply lines might be near freezing, they can instruct a Kohler smart faucet to open briefly to relieve pressure on the pipes, minimizing potential damage from a burst. This is the first time that Kohler's version of Phyn smart valve will offer a significant feature that's not available with the original product, but it depends on the homeowner also owning at least one Kohler smart faucet.
The Sprig showerhead promises to make bath time "an experience"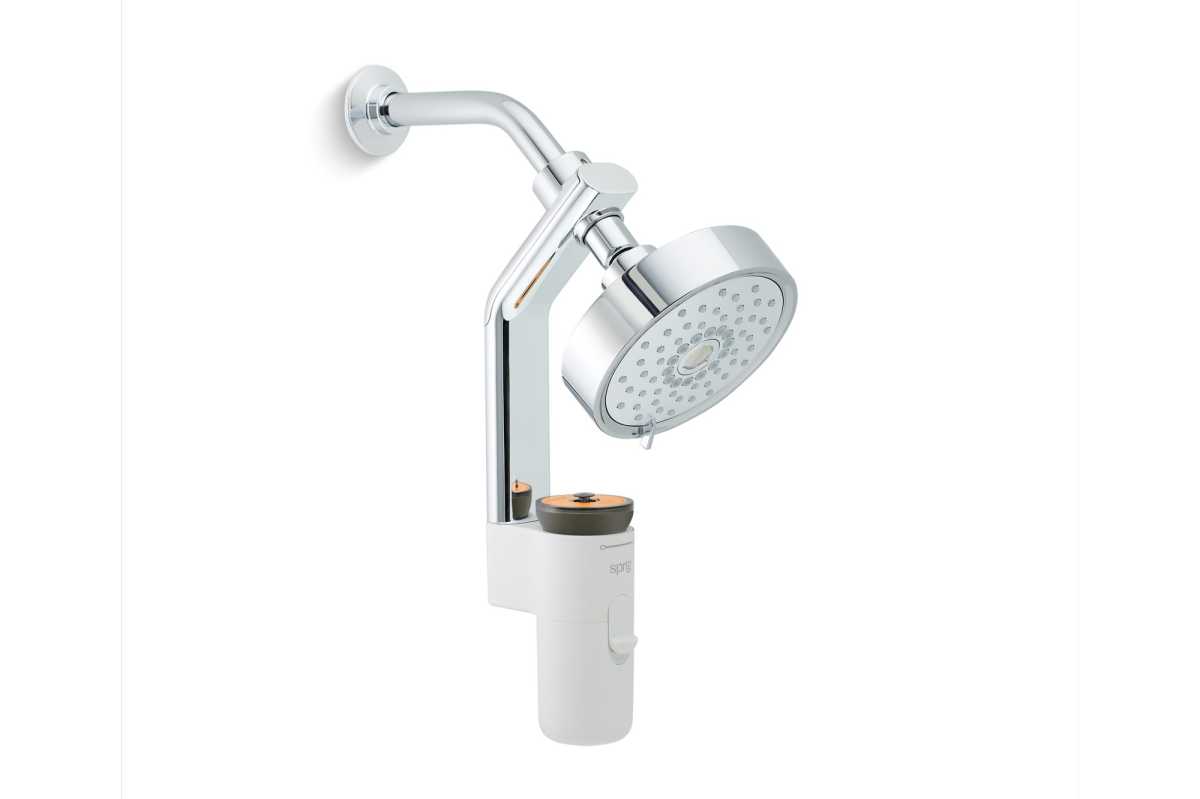 Kohler
Kohler's Spring line of wellness products has until now consisted of bath bombs and body and linen mists. By the end of Q1, the company will also have showerhead capable of infusing essential oils into the water flowing through it.
Drop a pod of these essential oils into the Sprig Shower Infusion System (prices for the hardware start at $119) and the water emerging from the showerhead will be infused with scent for several minutes. Each pod is designed to create a bathing "experience." "Sleep," for example, is a mixture of lavender and vanilla; "Focus" combines clary sage and patchouli; while "Relax" is a mix of chamomile and green tea. Kohler says its Sprig shower infusion system can be installed on existing plumbing and is an easy DIY project.
And that's not all
That's not all that Kohler is showing at CES Visitors to the Kohler booth will also be able to see the latest iteration of the Stillness Bath Japanese-style soaking tub that we wrote about during CES 2022, the Anthem line of digital water valves and controls, and the Statement VES showerhead and handheld shower.
Updated with a photo taken at CES.