While smart home hubs and Wi-Fi access points have shrunk considerably, the devices still take up a lot of room on a table or shelf. Danish smart home startup Evvr Home Automation has a solution: combine both and put the resulting appliance in your wall.
The Evvr Hub is designed for mounting inside a standard electrical box, where it will blend into the wall. A portion of the hub does stick out, but only 10mm (about 1/3-inch).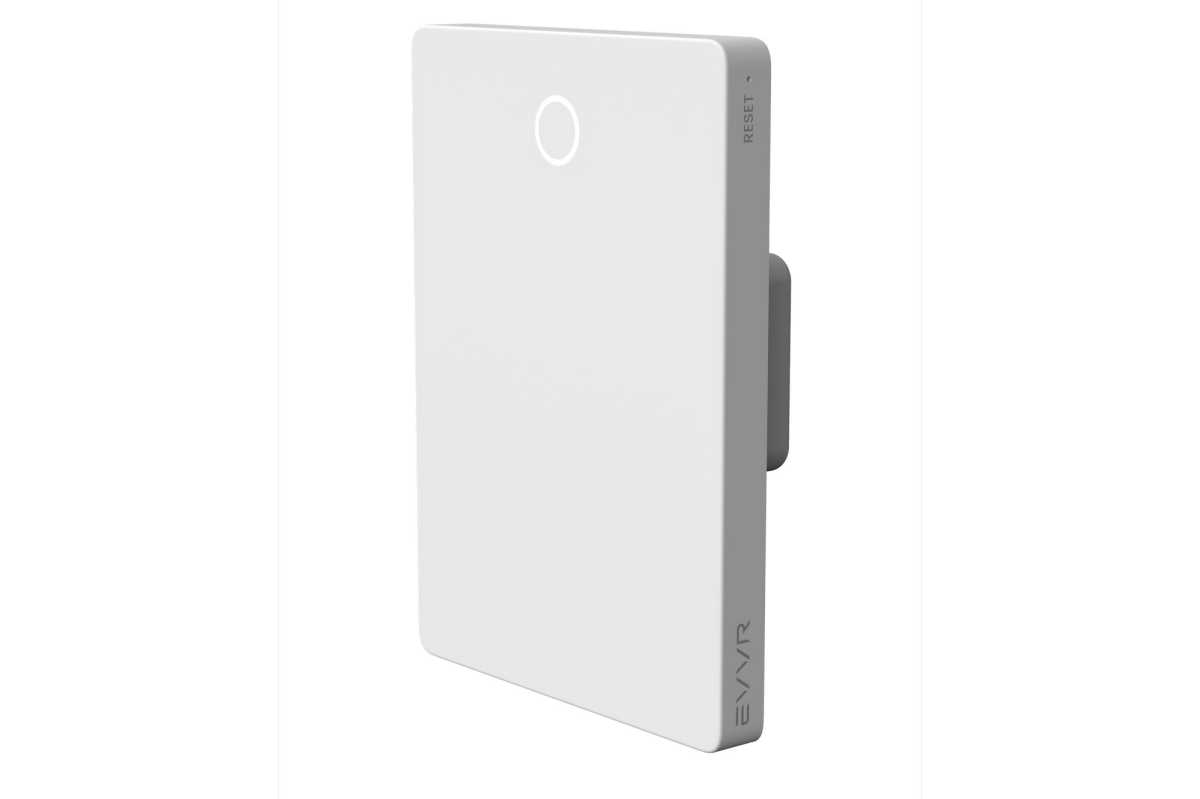 Evvr Home Automation
If you've run ethernet inside the walls of your home, the back of the hub is outfitted with an RJ45 port, so you can wire the hub directly to your router. If you haven't, you can connect the hub to your router via Wi-Fi, and the company says both 2.4- and 5GHz networks are supported. Electrical power (Power over Ethernet) is also supplied via this ethernet connection; we'll ask the manufacturer about alternative power-supple alternatives when we meet at the show later this week.
The Evvr Hub will also perform as a Wi-Fi 6 access point to extend your wireless network, but this feature can be turned off if you already have a mesh Wi-Fi network in your home. Control of the hub is possible through the company's app, which is available for iOS and Android.
In addition to Wi-Fi, the hub supports all the major smart home standards, including Bluetooth, Zigbee, and Z-Wave. The Evvr Hub also supports both Alexa and Google Home for voice control. The company also tells us that it plans to start development of Matter support this summer, with certification expected by fall, 2023. Evvr says it initially plans to market the Evvr Hub only to commercial customers, but the company hopes to offer the device to DIY consumers by the end of 2023.