The biggest news at CES so far for LG smart TVs is a 70 percent advantage in peak brightness for its OLED models. Note that this number is compared to "conventional OLEDs", and is not necessarily above and beyond last year's claimed 30 percent increase.
These brighter models will be the "3" series: the B3 (entry-level 4K with LG's A7, Gen6 image processor in 55-, 65-, and 77-inch sizes); the C3 Evo (4K models with LG's A9, Gen6 image processor in 42-, 48-, 55-, 65-, 77-, and 83-inch sizes); and the G3 Evo (4K models with the same processor with LG's Zero Gap design available in 55-, 675-, 77-, 83-, and 97-inch sizes.
LG will also have two 8K OLEDs: The 77-inch Z3 Evo Gallery and the 88-inch Z3 Signature. The Z3 models will be powered by LG's A9, Gen6 processor.
No matter what the baseline, it's welcome news when it comes to impactful HDR (high dynamic range). OLED, with its nearly pure blacks, doesn't require as much peak brightness as LED-backlit LCD TVs to produce the same effect. That said, greater contrast and more salient details are never a bad thing.
LG's OLEDs will continue to use the company's four-sub-pixel WRGB (white, red, green, and blue) panels rather than the pure RGB panels now employed by LG's primary competitors, as seen in the Samsung S95B and the Sony Bravia XR A95K. Despite this, LG's OLEDs remain in some ways more color accurate than either of those sets, with noticeably better pure whites.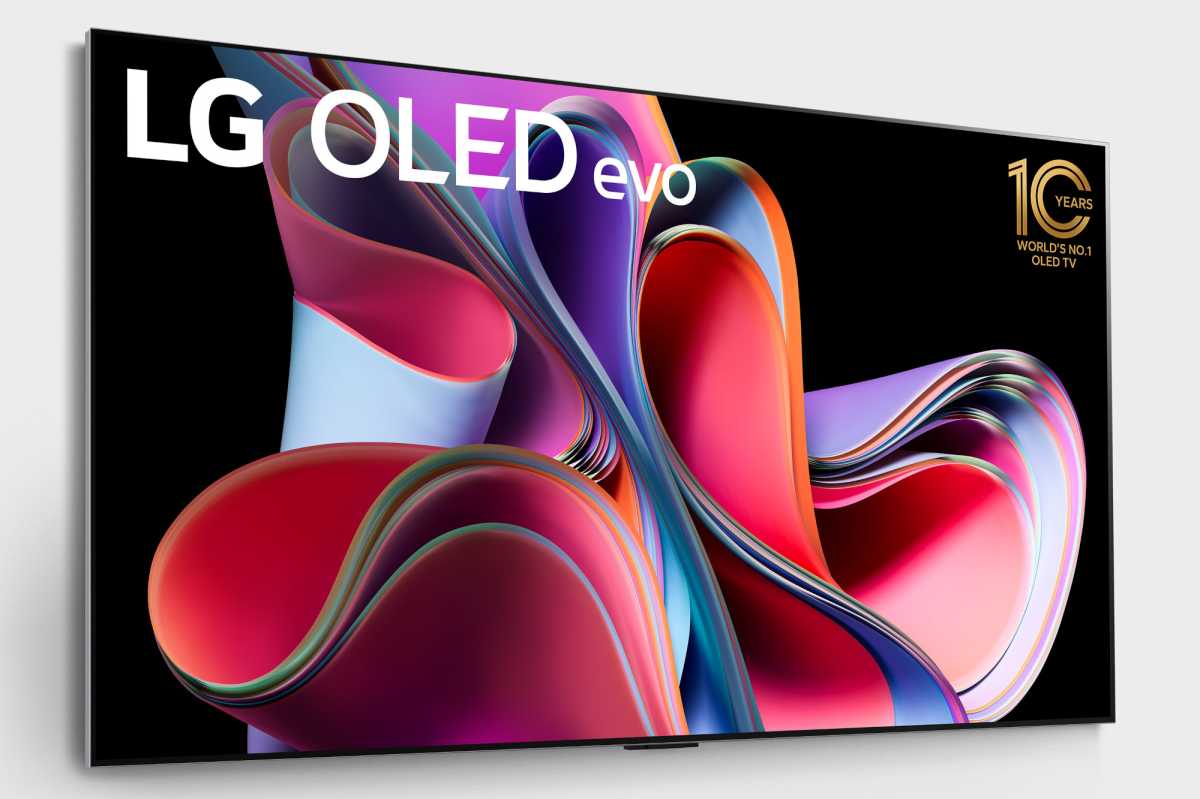 New user-tweaking features, such as a six-step picture calibration/preference wizard, are now included in some LG TVs. The company will also be among the first to support HDMI 2.1a's Quick Media Switching VRR (QMS-VRR), a variable refresh rate that is said to eliminate the interim black screen when switching between HDMI inputs.
LG made note of a firmware upgrade that will give its mini-LED TVs (including older models) the ability to display one million shades of gray. This should help with very dark material, such as Game of Thrones. General improvements to tone mapping and upscaling, including what the company referred to as a 3D effect, are also planned.
LG's TV operating system, WebOS, will also see some improvements, including a couple of new health-related apps, a new uber-thin Smartcam webcam accessory, and the ability to buy things through your TV were also touted.
The overall TV lineup will remain as broad in scope as in previous years with some new models added to the lower end of the spectrum. LG will also continue to offer lower-priced OLED TVs than the competition. All in all, however, we expect 2023 to be a year of incremental improvement for LG. Considering LG already makes some of our favorite TVs, that's noting but good news.