While there's nothing startlingly new on slate from TCL for the coming year, the company has reorganized its TVs into the S- and Q-series. Advanced technologies will be flowing down the tiers with state-of-the-art features newly gracing the company's high-end models.
The affordable TCL S-series
For the 2023 low-end and mid-range, TCL will have the S2, S3, and S4 series. Why no S1? Don't know. Wasn't told. The S-series TVs lack the quantum dots and more advanced image-related features found in the pricier Q-series models.
The Roku-based S2 is a 720p TV available only in 32-inch size, while the S3's (Roku or Google TV) are 1080p and available in 32-, 40-, and 43-inch flavors. The S3 adds HDR10 and HLG high dynamic range support, though we're not certain they'll have the peak brightness to actually do anything impactful with it.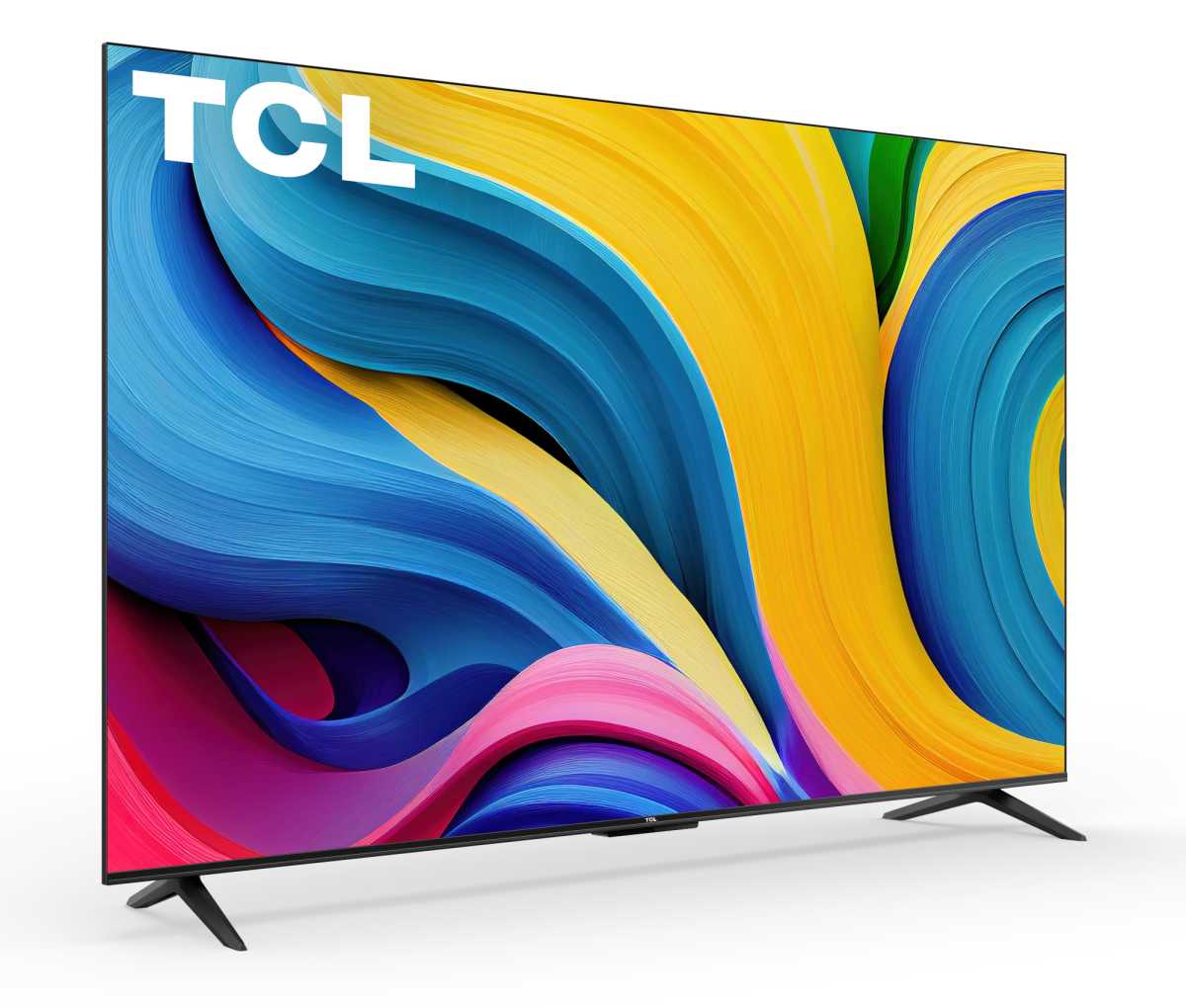 The TCL S4 series (Roku and Google), on the other hand, support the more advanced Dolby Vision and HDR10+ high dynamic range formats that feature dynamic metadata; i.e., color- and contrast-tweaking data streamed throughout the movie for finer adjustment on a per- frame or -scene basis. The S4's are also available in a wider range of sizes, from 43 inches to a whopping 85 -inches.
TCL's more advanced Q-series
The Google-only, Q-series TVs utilize quantum dots for more accurate, richer color than the S-series. The lower-rung Q6 will be available in 50- to 75-inch sizes. Alas, the touted HighBright (we're assuming a brighter image) as well as 120Hz VRR (variable refresh rate) gaming features are available only in the 55-inch and up sizes. That makes the 50-inch Q6, well, more of a Q5 to our way of thinking.
The Q7 add things such as HighBright Pro (we're assuming brighter yet), and Full Array Pro, which we're again assuming means more granular LED backlighting and array processing. Available in 55- to 85-inch sizes, the Q7-sereis also include up to 240Hz VRR for gaming, AMD FreeSync Pro certification, IMAX certification, and a backlit voice remote.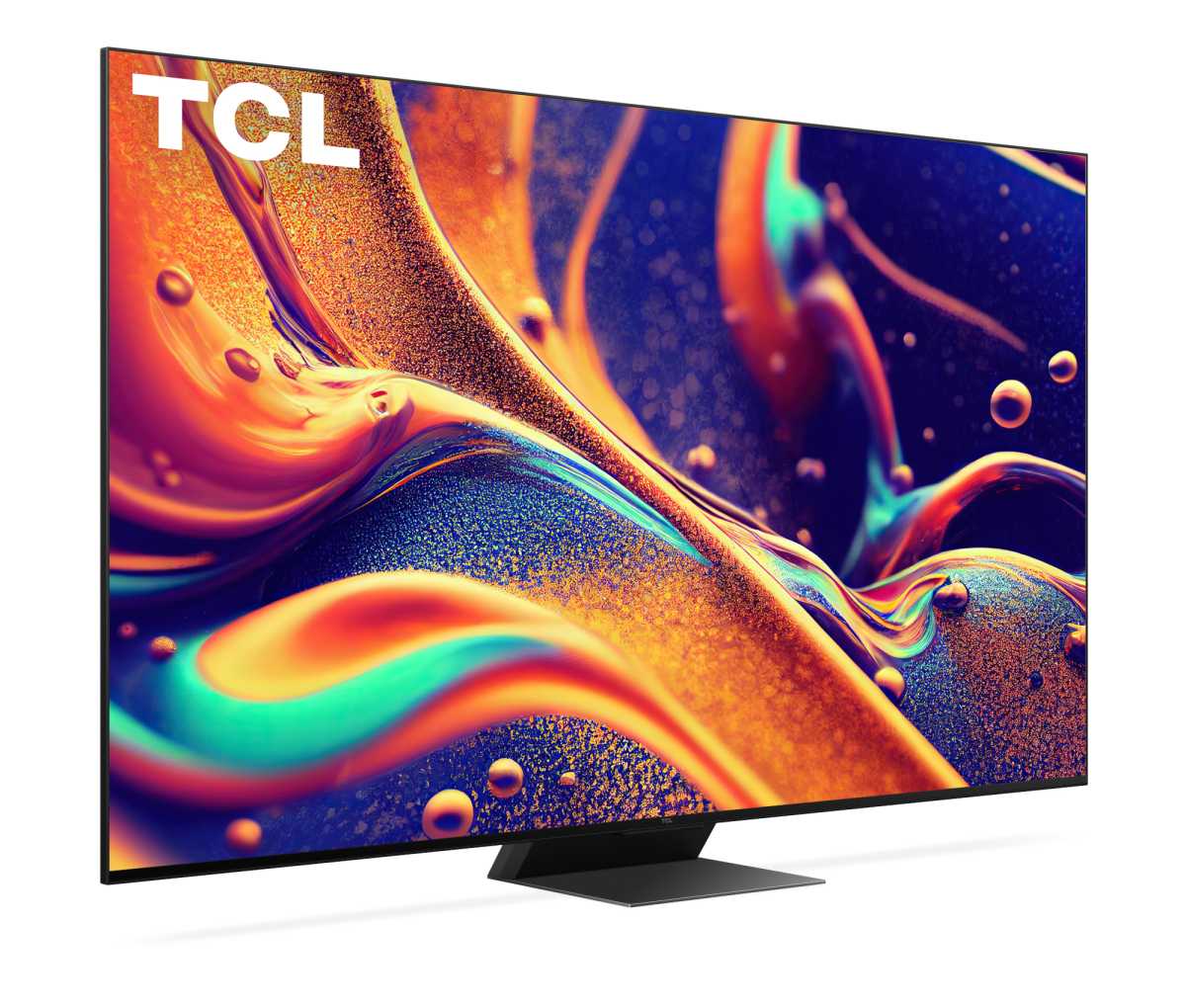 The big daddy QM8-series features full-array, mini-LED backlighting, which provides even more peak brightness, as well as a high number of dimming zones: more than 2,300 depending on the size of the TV. There's also an integrated subwoofer and an onboard Wi-Fi 6 adapter. We're inferring, but can't confirm, that the Q8M with Wi-fi 6 means the other series use older versions of Wi-Fi, such as 802.11ac (Wi-Fi 5).
TCL in their presentation also dropped a nugget that they would be improving the Q8M even further with over 3000 nits of peak brightness and 5000 dimming zones later in the year. New hardware, or a firmware upgrade wasn't specified. Hopefully the latter or that news may impact sales.
Available in 65- to 98-inch models, the Q8M proves once again that vendors don't like to put top technology in the hands of space-challenged viewers. I kid. While I might gripe about the lack of smaller screen sizes, the QM8 is bound to be a fantastic TV with great contrast if our past experience with TCL's mini-LED technology holds true.
One final note: TCL is entering the custom-install market with discrete IR codes (remotes), as well as RS-232C and IP control support.