Don't-Miss Stories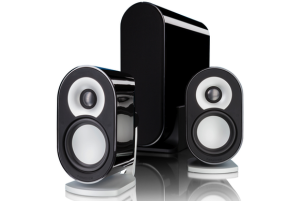 Buying Guide: Find the best speakers
Looking for a new set of speakers for your computer, smartphone, tablet, or media player? The options can be overwhelming. Here's our annual guide for picking the right speaker system.
The Week in iPad Cases: Ace up your sleeve
In this week's iPad-case roundup, you'll find a sleeve that means business, lots of ways to keep your iPad standing up, and a clamshell that looks as sleek as it is tough.
The Week in iPad Cases: The transporter
This week's iPad-case roundup plays host to a couple tough-as-nails cases for taking your tablet on the road. You'll also find some accessories that protect without adding much bulk when you're safe at home.