Don't-Miss Home audio Stories
Introducing TechHive's Digital Entertainment Superguide
Interested in cutting the cord on your television and exploring what the digital media landscape has to offer you? Make the move with our Digital Entertainment Superguide, hand-crafted for you by the TechHive editors for just $3.99.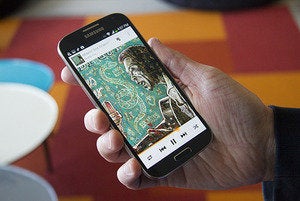 What's the best way to discover new music?
How does a song go viral? Is it from Internet radio algorithms or a YouTube link from your best friend? Attendees at the S.F. MusicTech Summit Tuesday debated the issue.
Olive One home music player sounds like a hit
Olive Media is known for its high-end music servers. With the just-announced Olive One the company is trying some different things: Both a price intended for the masses (starting at $399) and crowdfunding the project through Indiegogo.