Don't-Miss MP3 player Stories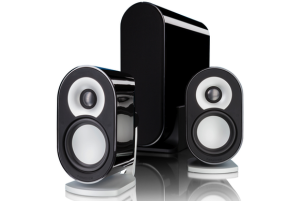 Buying Guide: Find the best speakers
Looking for a new set of speakers for your computer, smartphone, tablet, or media player? The options can be overwhelming. Here's our annual guide for picking the right speaker system.
Earbuds or full-size? Open or closed? Wired or Bluetooth? No matter what kind of headphones you like to plug into your Mac, iPhone, iPad, or iPod, we have some advice and recommendations for finding the perfect set.
Stay connected while you're traveling and on-the-go.
Make Your Own Tech Accessories
Dashboard mounts, tablet stands, mouse pads--why buy them when you can build your own? Here's how to save money by creating your own tech accessories out of common home or office materials.
5 Fixes for iTunes' Famous Flaws
Apple's iTunes has its flaws and isn't nearly as flexible as it should be. There are ways to fix some of the flaws via free or low-cost add-ons.