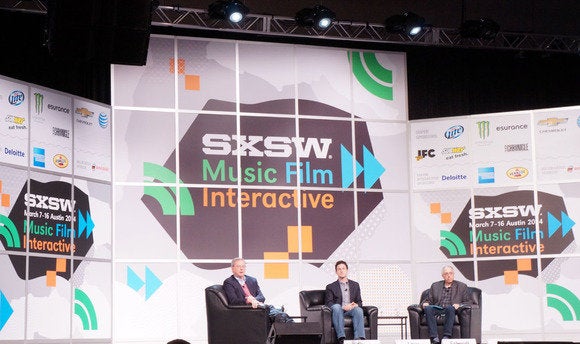 The interactive portion of the South by Southwest conference is usually a launching pad for apps like Twitter and Foursquare, but security figures to be a popular topic this year, judging by the opening day remarks of Google's chairman.
Don't-Miss SXSW Stories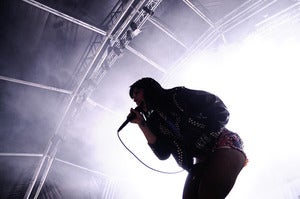 Gun maker: Printing 3D gun parts a 'step toward liberty'
The co-founder of Defense Distributed, Cody Wilson, discusses the company's distribution of designs for gun parts that can be produced using 3D printers and his plans for expansion, as well as the mixed reaction from the public.

SXSW show floor: Beam videoconferencing device takes a spin
Tech enthusiasts at South by Southwest Interactive exploring the exhibit hall's gizmos and apps on Sunday were greeted a little differently at one booth -- the figure approaching them was not a person but a television-sized monitor mounted to a sleek base on wheels.
At SXSW, techies dish anonymously with GhostPost
Could anonymous chat be the next big thing? At this year's South by Southwest Interactive, the place that helped put Twitter and FourSquare on the map, a fledgling app for anonymous chatting is gaining some traction.