Don't-Miss Robot Stories
Dropbox can help find your stolen PC (and other stuff you missed)
Last week, I told you to go and call a loved one. This week I want you to send an email to a friend. After all, Gmail recently celebrated its ninth birthday. Once you've done that, come back to read your mid-week GeekBytes roundup, featuring thieves, eyeballs, and the BeeGees. Yup.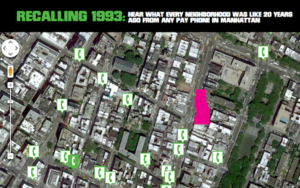 NYC payphones take you back in time (and other stuff you missed)
April Fool's Day is over, so it's safe to believe in what you read on the Internet again. Well, most of it, anyway. While some parts of the Web hosted hoaxes all day, there was also a fair share of real news. Here is just a sampling of what you might have missed.
Solar panel-cleaning robot means one less chore for you
Installing solar panels on your roof can be a great way to reduce your carbon footprint, and they can save you money in the long run. Of course, they can also build up dirt and dust, which can negatively impact their efficiency and power-generating capabilities. What's a homeowner to do? Let a robot do the dirty work, of course.
Featured Brands
The Power of the Processor »
Deals & Coupons »