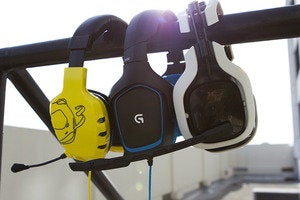 Free Game Friday: Love the line
It's simple, one dimensional and we wouldn't be able to create much without it. The line is the most underappreciated shape around and it's time it got justice in the form of some free and fun flash games! Get to it and show the line the love it deserves.

There's a reason why action movies are so popular, and believe me, it isn't for the story. Explosions fascinate and awe, so I put together a few free games that make them the star. Bombs away!


Free Game Friday: Nostalgia trip
Take a trip back to when the Internet was young and games were simple but addictive. Sure, you can enjoy the high-quality stuff that modern browsers can create, but then you'd miss this free game nostalgia trip.

Free Game Friday: Take on Wall Street
It's important to be in control of your financial future, and that starts with getting educated. Get involved in some free Stock Market simulators to get a feel of just how hectic and rewarding investing can be—just don't go for broke.