The best cable-TV alternative for cord cutters
Sling TV review: The channel bundle's future is still under construction
Sling TV brings back the linear video element that other cord-cutting services lack, but could use some polish and a few more features.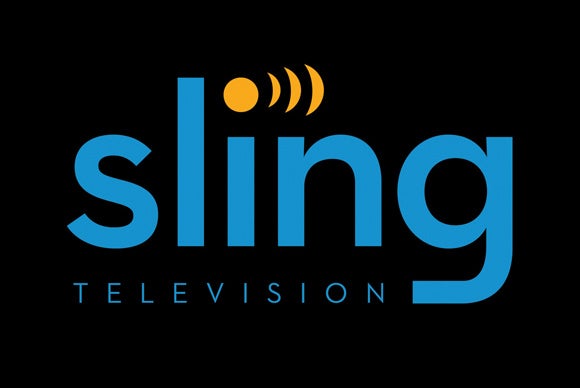 At a Glance
Dish Network Sling TV

TechHive Rating
The best cable-TV alternative for cord cutters
Editor's note: This review has been updated in its entirety. If you'd like to read our original opinion of Sling TV, you'll find that review preserved for the record here. 
Sling TV has the potential to change cord cutters' TV-viewing habits. Since my family ditched cable TV seven years ago, the television has become less of a fixture in our house. We still use Netflix and a handful of other apps on occasion, but the process of finding something to watch often feels like more trouble than its worth, and many evenings go by where I turn to my phone or tablet for entertainment instead.
Dish Network's Sling TV, a $20-per-month service with live access to 20 cable channels including ESPN and AMC, brought back the couch potato element that's been missing all these years. It's so easy to just turn on something—anything, really—that Sling TV fills the gaps where on-demand seems, well, too demanding.
You might also want to read our Sling TV channel guide
This phenomenon may not be particularly interesting to cable-TV subscribers, but Dish Network hopes Sling TV will appeal to people who've abandoned pay TV service or never had it in the first place. Sling TV shows promise as a source of live TV for considerably less money Dish's satellite service, but even after a year of availability, it still has some rough edges.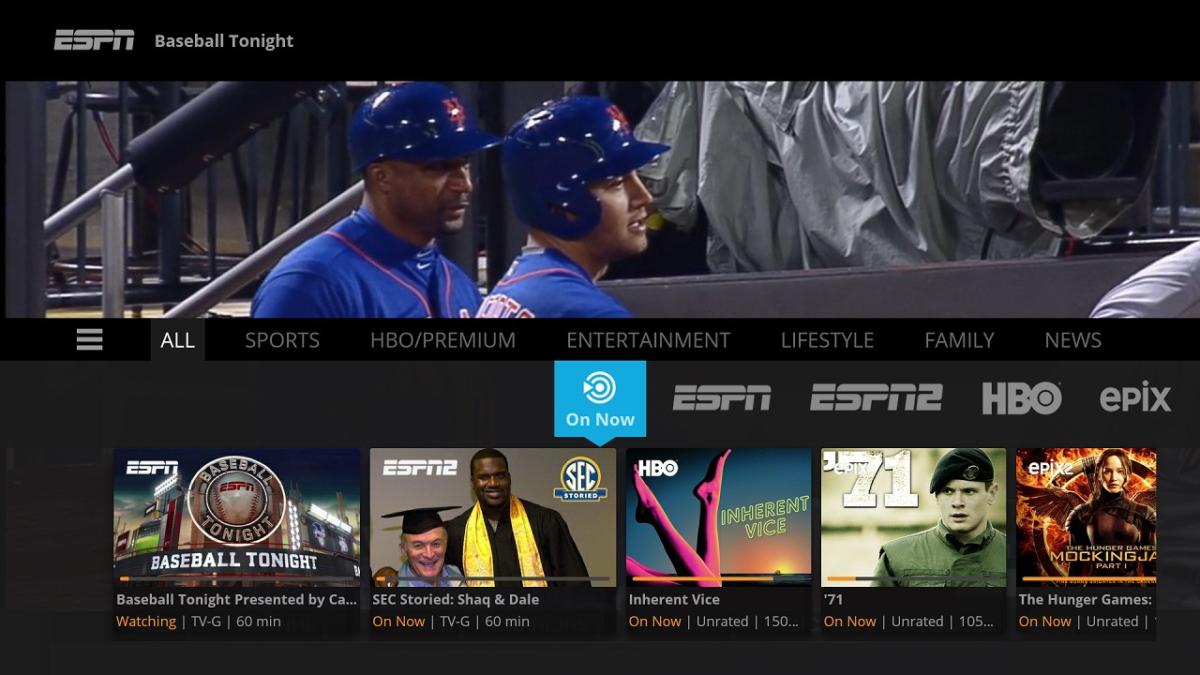 What you get
Before we dive into how the software works, let's go over what Sling TV's $20-per-month subscription fee gets you. The base package includes 20 live cable channels, plus four other channels with only on-demand Internet videos. A subscription also includes access to the WatchESPN app, which includes many more games than what you get through the main feed. (A full channel list appears at the bottom of this review.)
If those channels aren't enough, you can add more in bundles, each of which costs an additional $5 per month. Kids Extra, for instance, adds Disney Junior, Disney XD, and a few other child-friendly channels, while Hollywood Extra adds movie-centric networks such as Epix and Sundance TV. You can add HBO for $15 per month and Cinemax for $10 per month as well, though there's no way to bundle them for a lower price.
In most markets, Sling TV does not include any broadcast stations such as CBS, NBC, Fox, and PBS, but if you live in Chicago, Fresno-Visalia, Houston, Los Angeles, New York, Philadelphia, Raleigh-Durham, and San Francisco, you can add a $5 per month Broadcast Extra package with ABC, Univision, and UniMas. Of course, you may still be able to get live broadcasts the old-fashioned way, with an antenna, in which case Sling's decision not to include these channels in its base package will save you money.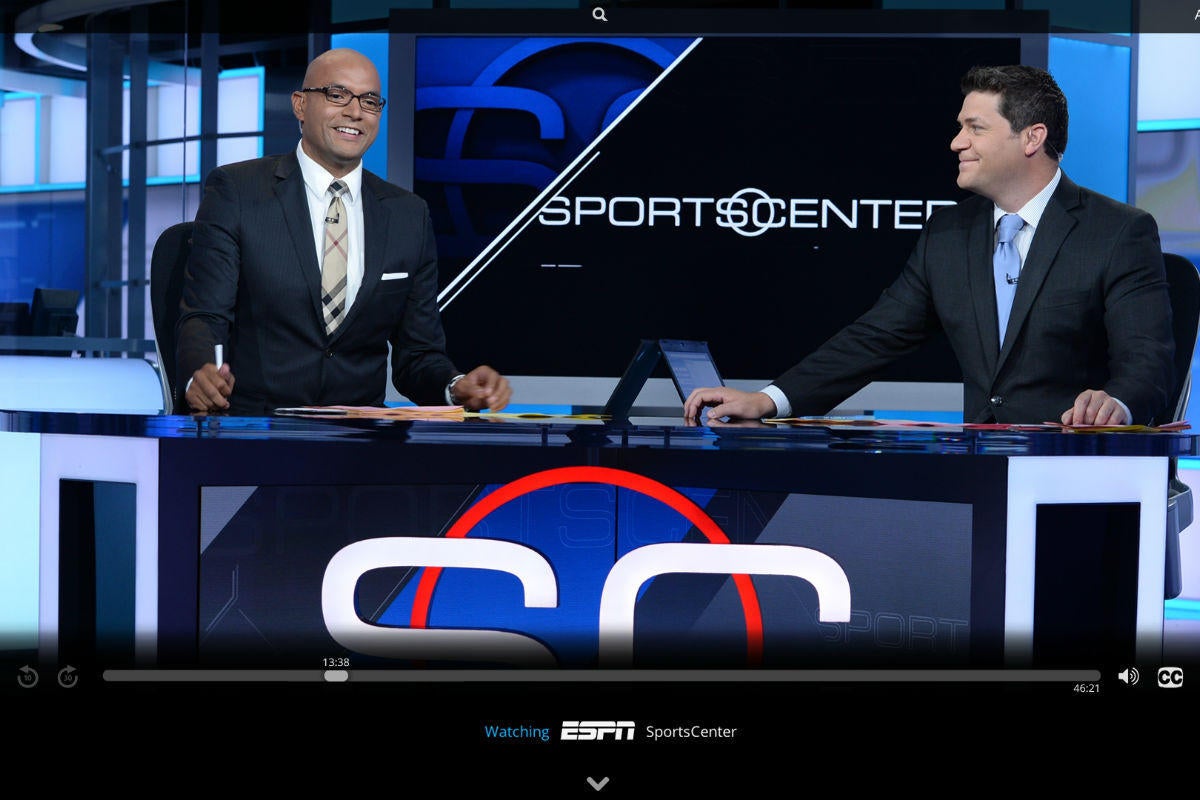 There's no DVR service, but some channels include a feature called "Replay," which lets you scroll back in time to watch any show from the past several days. The problem is that out of the 24 channels in Sling TV's basic lineup, only half of them offer Replay. The channels that choose not to support this feature won't let even let you pause or rewind the current show.
Some channels include on-demand programming as well, but at the moment six channels in the basic bundle do not, including TBS and TNT. These limitations just illustrate how skittish some networks are about disrupting the cable-TV experience.
As for app support, Sling TV runs on an impressive number of devices including Amazon Fire TV, Android TV, Chromecast, Roku, Xbox One, iOS, Android, PC, Mac, and Channel Master DVRs. The only glaring absences are Apple TV and PlayStation consoles.
Not your mom's channel guide
When it first launched a year ago, Sling TV's non-traditional channel guide made sense. The base package included only 11 channels, and the horizontal menu system with full-screen video underneath seemed more appealing than the grid-based guide you get with cable TV.
But as Sling's base package and add-ons have grown, this system has become unwieldy. To a fault, Sling TV's view of the video world is channel centric. Want to catch up on Better Call Saul? You must scroll your way over to AMC, then drill down through a couple menu layers to find the show, then go through a couple more layers to find the episode you want. Want to chase that drama with a lighter cooking show? Now you must back out, scroll over to The Food Network, and repeat.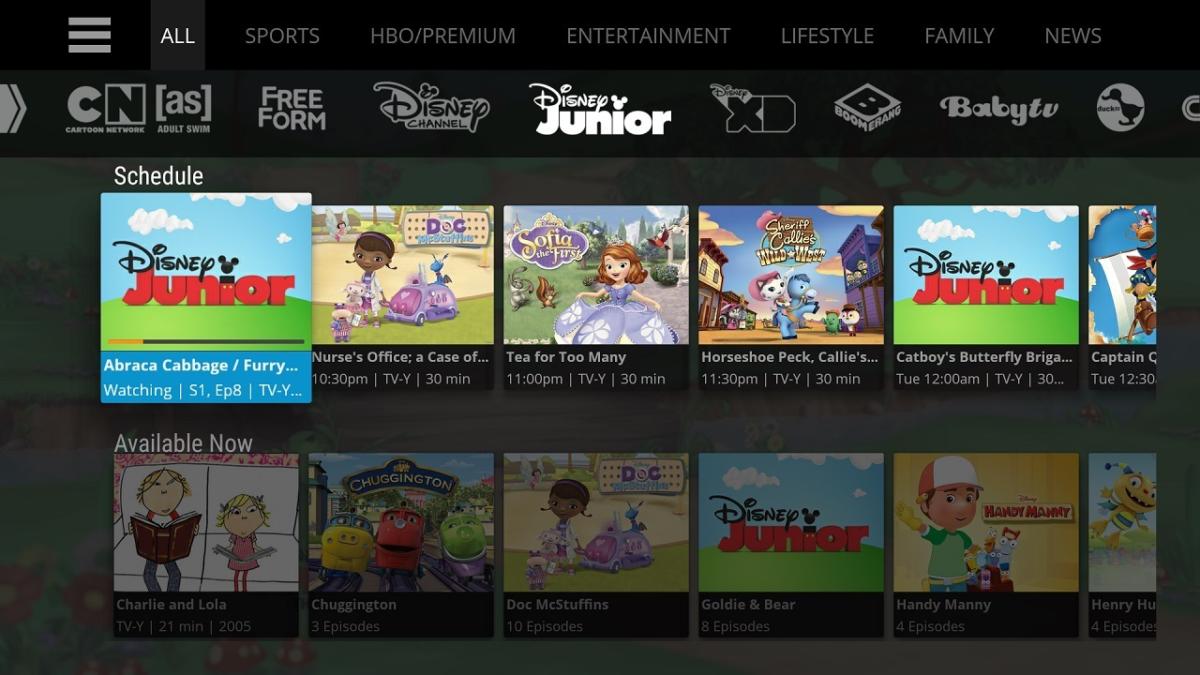 The underlying issue is that there's no easy way keep tabs on your favorite shows and channels. Sling does offer a Watchlist feature, which is supposed to let you tag individual episodes for later viewing, but tagging doesn't work across all platforms, and for some reason isn't available on every program. Even where it does work, you can't tag entire shows or seasons at the same time. It's possible that Sling will fix some of these problems in an interface update it announced last January, but we've yet to see it in action, and the company won't say when it will become available.
Meanwhile, some surface-level ugliness remains. The order of the TV guide has no apparent rhyme or reason, which makes it harder to find the exact channel you're after, and the on-demand interface makes you select every individual episode of a program just to see a description. Sling also hasn't managed to scrub morning infomercials from some channels' on-demand lineups, which is a problem that has existed since launch.
Video woes
When you think of Internet TV, you might imagine a nightmare scenario of buffering, choppiness, and resolution drops. Sling TV has developed a spotty reputation for these kinds of issues over the last year, and my experience with the service hasn't been flawless.
Sports has been a particularly sore spot. ESPN is the only channel that streams at 60 frames per second, and even that has been woefully inconsistent during big events like Monday Night Football. Other channels with sports broadcasts, such as TNT, max out at 30 frames per second. I also continue to have audio-sync issues with on-demand video on certain channels, such as HGTV and HBO.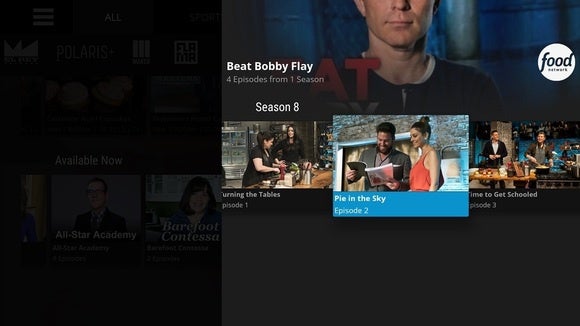 If your Internet service provider saddles you with a capped data plan, you might also want to be mindful of your Sling TV use. Because the experience is so much like cable TV, it's tempting to just leave the TV on all day, or turn the TV off without actually exiting the Sling TV app. At around 4.0Mbps for the high-quality feed, this will speed you toward your data cap in no time. Sling TV's settings do allow you to reduce video quality to save bandwidth and data consumption.
Despite everything that needs fixing with Sling TV, it does have saving some graces. At $20 per month, it's the cheapest way possible to get live channels such as ESPN without a standard pay TV package, and depending on the price of cable in your area, it could save you a lot of money. And while Sony's rival PlayStation Vue bundle is a compelling alternative for $30 per month, Sling TV is available on a much wider range of devices.
Nonetheless, I'm rooting for Sling TV, which has not only maintained its baseline pricing over the last year, but has more than doubled its core channel lineup. That alone makes Sling TV more honorable than your average cable bundle. Now it just has to get more convenient and reliable.

At a Glance
Dish Network Sling TV

TechHive Rating

Sling TV brings back the linear video element that other cord-cutting services lack, but could use some polish and a few more features.

Pros

Likely the cheapest way to ditch cable TV and keep ESPN
Broad app support on phones, computers, and connected TV devices
Lots of options to customize your bundle

Cons

Unsmooth sports, out-of-sync audio, and other performance issues add up to frustration.
Unwieldy TV guide with no way to bookmark favorite shows and channels
Many cable channels are unavailable, even as add-ons
Shop Tech Products at Amazon