The GeekTech Blog Is Moving!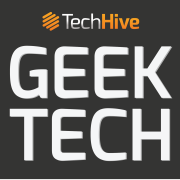 GeekTech is about to begin a new chapter in its life. GeekTech has moved from its longtime home on PCWorld.com to its new digs on TechHive, a new sitefrom the fine folks who bring you PCWorld and Macworld.
Come check out or new home on TechHive:
Alternately, follow us on Twitter or Facebook, and we'll let you know when the full TechHive site--along with the new GeekTech--arrives in the not-too-distant future.
Thanks for reading, and we can't wait to see you over on TechHive!