Usually, ruggedized cameras make a few compromises when it comes to optics and shooting modes. Underneath that hard, durable shell, they're commonly ho-hum cameras otherwise.
Not so with this one. Announced today, the Olympus Tough TG-1 iHS looks like an advanced point-and-shoot camera that just happens to be rugged, thanks to a wide-aperture F2.0 lens, a 12-megapixel CMOS sensor optimized for low-light shooting, a 3-inch-diagonal OLED display, and 1080p high-definition video capture.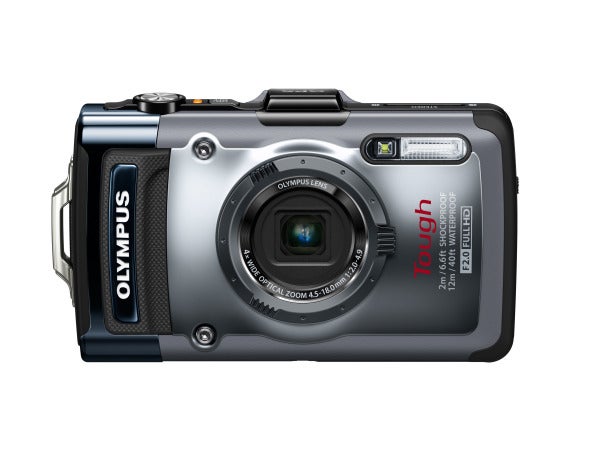 The TG-1 iHS's internal 4X optical-zoom lens reaches from 25mm to 100mm, and the camera also accepts separately sold fisheye and teleconverter lenses. On the rugged end of the spectrum, the camera is waterproof to 40 feet underwater, crushproof to weights up to 220 pounds, freezeproof to 14 degrees Fahrenheit, and dustproof.
The new TG-1 will also have high-speed and HDR shooting modes rivaling some of its nonrugged competition. The camera will shoot at 10 frames per second (fps) at full 12-megapixel resolution, as well as a faster 60 fps at a reduced 3-megapixel resolution.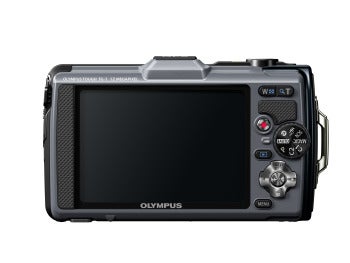 Adding to the TG-1 iHS's higher-end features is a very fast autofocus speed--Olympus says it's the same fast autofocus system found in its interchangeable-lens Pen cameras--and Linear PCM audio recording in video mode. The camera also has built-in GPS and an electronic compass.
Due in July, the Olympus Tough TG-1 iHS will be priced at $400. It looks to be the most compelling ruggedized model I've seen yet, albeit with a couple of fierce competitors: Panasonic's Lumix TS4 is a feature-loaded rugged camera with a 4X optical-zoom lens and several built-in features, and Sony's Cyber-shot TX200V looks and acts like an everyday touchscreen camera, but it's waterproof, dustproof, and freezeproof.
This story, "Olympus Tough TG-1 iHS: A Rugged Camera With Serious Specs" was originally published by PCWorld.