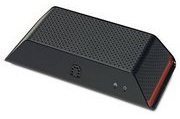 Sling Media's Slingbox Solo media streamer usually sells for about $160 online. Right now, though, you can snag one for only $130 at Buy.com--and shipping is free.
For hot tech bargains in your inbox every week, subscribe to the PCWorld Bargain Bulletin newsletter.
This story, "Slingbox Solo, $130" was originally published by PCWorld Exclusive.