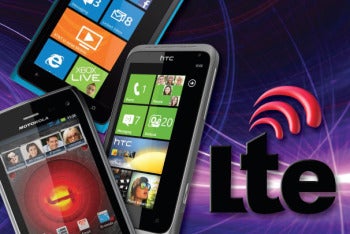 It is all about LTE this year at CES with three out of the four major carriers launching phones and tablets compatible with the wireless standard. And LTE isn't just restricted to high-end Android smartphones anymore. We saw tablets, inexpensive smartphones, Windows Phones, mobile hotspots and even a tablet/phone hybrid.
At last year's Consumer Electronics Show, Verizon introduced the first LTE-capable phones for its young 4G network. Press and attendees fawned over the HTC Thunderbolt, Samsung Charge and Droid Bionic's hardware and praised Verizon's mega-fast data speeds in Vegas. They might be a year late, but Sprint, AT&T and MetroPCS have stepped up their LTE game--regardless of the fact that the carriers' respective LTE networks are fairly limited today.
AT&T
AT&T was the star of the show--at least when it came to new LTE phones--launching a total of eight phones and tablets on Monday. Six of those are Android-powered while the other two will be the first Windows Phones on an LTE network.
The Samsung Galaxy Note, which has been available overseas for a few months, stands out due to its enormous (in the phone world at least) 5-inch display and its Wacom-powered accompanying pen for drawing and note-taking.
The Pantech products don't have the most cutting-edge specs, but that's why they're so inexpensive. The Pantech Element tablet is not only waterproof, but at $300 is incredibly affordable for an LTE tablet. And if you buy it with the Pantech Burst smartphone--also LTE capable--you get both for $250.
▾

read more

▾
AT&T also announced some more high-end phones like the Sony Ericsson Ion with a 12-megapixel camera and a 1280-by-720-pixel display, which uses a mobile version of Sony's Bravia Engine.
But the big news is that Windows Phones are finally going 4G. The Nokia Lumia 900 and the HTC Titan 2 are both headed to AT&T. The Titan 2, which is coming to AT&T first, has a 16-megapixel camera and a 4.7-inch display. The Lumia 900, Nokia's hotly anticipated flagship Windows Phone for the U.S. market, boasts an attractive design, an 8-megapixel camera with Carl Zeiss lens and an eye-popping display.
AT&T's LTE network is currently available in a total of 26 markets to 74 million consumers. Last week, AT&T rolled out coverage to San Francisco, New York City, Phoenix, San Diego, San Jose and six other U.S. cities. AT&T is the only U.S. carrier providing a blend of HSPA+ and LTE technologies to its customers.
Sprint
Sprint hasn't yet started rolling out LTE service to subscribers (it hopes to launch service by mid-year), but that isn't stopping it from launching LTE phones. The LG Viper and the Galaxy Nexus (basically the same as the Verizon version, but with Google Wallet) both run Android and will support Sprint LTE.
As many industry watchers predicted (including PCWorld's Mark Sullivan), Sprint is ditching its WiMAX 4G network in favor of LTE. Sprint originally chose WiMAX technology because it wanted to beat its competitors to selling 4G service and phones. When Verizon began rolling out its LTE network--with speeds that smoked WiMax--Sprint saw the writing on the wall and eventually announced plans to migrate to LTE technology. Sprint has said that its LTE network will reach approximately 275 million U.S. residents by early 2014.
Verizon Wireless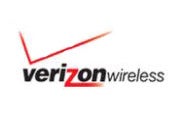 Verizon, the current LTE king in terms of coverage and devices, launched three LTE phones at the show. The LG Spectrum has a sharp display and dual-core 1.5GHz processor with 1GB of RAM, making it an excellent phone for gaming and video. Two more Motorola Droid phones join the Verizon LTE family: The Droid 4 with a slide-out QWERTY keyboard and the Droid Razr Maxx, which boasts a 3300mAh battery and an almost-unheard-of 21 hours of talk-time.
MetroPCS
LTE without a contract? Yes, please! MetroPCS's 4G LTE network is steadily growing with coverage currently in 14 cities. The prepaid carrier announced two Android LTE phones, the LG Connect and the Samsung Galaxy Attain. The LG Connect is the first dual-core smartphone from MetroPCS while the Samsung Galaxy Attain is more multimedia-centric.
Both phones will be available on MetroPCS' plans of $50 and $60. Both plans offer unlimited talk, text, and 4G LTE Web browsing, with the $50 plan offering 1GB of multimedia streaming access (streaming video, audio and game content) and the $60 plan offering unlimited multimedia streaming access.
T-Mobile
So where does T-Mobile stand in this LTE arms race? The carrier kept a pretty low profile at the show, but CEO and President Philipp Humm made an appearance at the carrier's media mixer. His message: T-Mobile isn't going anywhere and doesn't need LTE to give its customers the speeds they need. In fact, T-Mobile plans to expand its faster HSPA 42 network as well as continue to add more phones, tablets and hotspots to run on it. The first two phones of 2012 will be the Nokia Lumia 710 and the Samsung Galaxy S Blaze.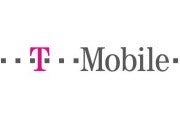 "Our 4G network provides a comparable experience to LTE and makes more sense with the devices we offer," Dave Holland, VP of engineering for T-Mobile told PCWorld at the carrier's media mixer.
Quite frankly, I agree with Humm. I don't see any purpose in T-Mobile switching over to an LTE network--yet. T-Mobile's HSPA 42 network did quite well in our last 4G speed tests, and, of course, its always cheaper to stick with the network you have rather than build out a new one. Sticking with HSPA, T-Mobile can continue to offer phones and data plans at less expensive prices than its competitors. But if the carrier continues to grow (and doesn't sell itself to some post-AT&T suitor), it may eventually need to build out an LTE network--or find a partner that already has one--to stay competitive with its larger peers and to accommodate the growing data demands of subscribers.
1
For comprehensive coverage of the Android ecosystem, visit Greenbot.com.