Four Netflix Alternatives Tested
Blockbuster On Demand
Stats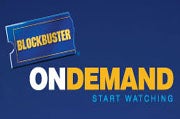 Price: $1.99 to $3.99 per rental
Selection: A few new movies, popular old movies
Notable titles: Bridesmaids, X-Men, Iron Man
Notably missing titles: Thor, Fast Five
Supported platforms: Android devices, connected Blu-ray players, connected HDTVs, PCs, TiVo, WD TV
Content
When Blockbuster opened its On Demand service for business, it claimed that it didn't have an unlimited streaming option because it was focusing on new releases. But Blockbuster On Demand doesn't have as many new releases as iTunes or Amazon Prime. In the "Action and Adventure" category, for example, only about 25 titles are from 2011 at this writing, and they don't include the most recent Spider-Man, Thor, or Fast Five (though they do include 2011's Almighty Thor and 200 M.P.H. In the "Romance" category, only seven titles are from 2011 as yet.
Blockbuster On Demand is not the same as Blockbuster Movie Pass, the company's recently introduced unlimited-streaming service that is available exclusively to Dish Network subscribers. Blockbuster Movie Pass combines unlimited streaming with a DVDs-by-mail service; it costs an extra $10 per month for Dish subscribers.
Streaming Quality
Blockbuster lets you view video content in two ways: in its Movielink player or streaming in your browser. Using the Movielink player involves downloading the movie from Blockbuster in advance; as a result, the image quality is better (you don't have to worry about streaming skips), but the download can take awhile, depending on your connection speed (a 1.5GB movie takes my system about 30 minutes to complete).
You're allowed to choose only one viewing preference during the 24-hour viewing period. So if you choose to watch in-browser, you can't later (in the same) period decide to download the film and take it with you.
For my Blockbuster test, I watched 9 (the post-apocalyptic rag doll movie starring Elijah Woods' voice). Before I could stream in-browser, I had to install a plug-in for Internet Explorer (for some reason, I couldn't even check out a movie using Firefox, let alone stream it). Video quality was pretty good, even by DVD quality standards. I noticed some artifacting in darker scenes, but it was very slight.
The in-browser video player is fairly basic, and the only extra viewing option you have is to view in full-screen mode. Blockbuster On Demand doesn't offer closed captioning.
Ease of Use
Blockbuster's website is confusing--really, really confusing. If you want to rent a movie from its On Demand section, the website informs you that you have to "Activate a Device" first--even if you're using a PC. To satisfy this condition, you must download Blockbuster's Movielink player for Windows PCs--a painless but unnecessary download, because once you've installed Movielink, you'll encounter a new ad that says "Instantly Stream Movies on your Mac or PC: Now you can stream Blockbuster On Demand movies right in your browser!" This information should be on the front page of the Blockbuster website.
Unfortunately, instantly streaming in your browser doesn't work very well either. I could get it to work only in Internet Explorer, after unsuccessfully trying Firefox and Safari, both of which Blockbuster says will work.
Blockbuster's website is clunky, too. Pages take a long time to load, and browsing is difficult--the site doesn't remember users' browsing preferences, so I had to change my viewing preference from 'View 10 at a time' to 'View 100 at a time' each time I performed a new search.
Also, you can sort titles within a genre in some ways (such as by rating or release year) but not in others (such as by popularity). I ran into many other problems with the site: I couldn't check out when using the Firefox browser--instead, I had to use IE. When I first tried to check out, I forgot to enter my credit card expiration date, and when I went back to fill it in the credit card number field had been filled with asterisks. Initially, I took this to mean that the site had obscured my credit card number, but apparently 16 asterisks means that the site has removed your credit card number, and you have to reenter it.
Blockbuster's Customer Service, on the other hand, was excellent. When I used the online chat assistance to discuss my problem with checking out, the customer service agent first gave me a 100 percent off coupon for my troubles and then directed me to use IE instead of Firefox.
iTunes Rentals
Stats
Price: $0.99 to $4.99 per rental
Selection: Mostly popular movies, new and old
Notable titles: Transformers, Bridesmaids, Thor
Notably missing titles: Star Wars
Supported platforms: Apple TV, iOS devices, Macs, PCs
Content
If you're looking for TV shows that are no longer available on Hulu Plus or for the latest Blockbuster hits and popular movies, iTunes has a number of titles available for rental in its store. It doesn't have a lot of older movies, except very famous ones--for example, you can rent An Affair to Remember, Dr. Strangelove, and Gone With the Wind for $2.99 each.
Streaming Quality
When you rent a movie from iTunes, the service downloads the movie to your computer, rather than streaming it. You have a window of 30 days after renting a download to watch it. Once you start watching the download, you have 24 hours of access to it.
Because you're not streaming from iTunes, video quality is excellent. In my iTunes tests, I rented the movie Bridesmaids and encountered no problems with the video. I rented the regular-quality version for $3.99, but if you have a Mac you can instead rent the HD version for $4.99 (HD is not available for PCs). The quality was what you'd expect from a DVD, without the danger of skipping or scratches.
The iTunes viewing interface is pretty bare-bones, but it does allow you to turn on closed captioning (if closed captioning is available on the source video) and skip between chapters, as you would on a DVD.
Because you have to download the video before you can watch it, the experience is not ideal for spur-of-the-moment viewing. Bridesmaids, a 1.8GB file, took about 30 minutes to download on my wired Internet connection.
Ease of Use
The iTunes interface isn't the user-friendliest one around, and you have to rent from within the iTunes program.
Searching for the title you want to rent isn't as easy in iTunes as in other services, since you have to use the iTunes search box, which produces a lot of extraneous results, including matches for music and apps. Though the iTunes search box auto-completes your search terms, the item available from the service may be a soundtrack or an ebook instead of the movie you're looking for.
On the plus side, the staff at iTunes does a good job of cultivating lists for its browsers (aside from 'Recent Arrivals' and 'Popular Titles'). Current iTunes lists include 'Funny Guys Get Serious', 'Spoofs', 'Baseball Movies', 'Fashion Movies', and 'Original vs. Remake'.
Because iTunes rentals are compatible only with Apple products and with PCs, you're out of luck if you want to view content on an Android device or a connected TV.
Next: Amazon Prime, Which Is the Best Alternative?

Amazon Shop buttons are programmatically attached to all reviews, regardless of products' final review scores. Our parent company, IDG, receives advertisement revenue for shopping activity generated by the links. Because the buttons are attached programmatically, they should not be interpreted as editorial endorsements.