Amazon Inks Deal With Fox for More Than 2,000 New Streaming Movie Titles
Amazon announced Monday that it would add more than 2,000 TV shows and movies to its streaming video services this fall in a new partnership with Fox. The new content, which includes classic movies like Butch Cassidy and the Sundance Kid and TV shows like the X-Files and the cult hit Arrested Development, will bring the total number of instant streaming titles on Amazon to more than 11,000.
The new content would be a great match for Amazon's long-long rumored tablet expected to be announced on Wednesday.
Netflix Makes Its Own Announcement of New Partnership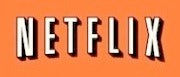 Meanwhile, it's been a tough few months for Netflix, but one of the strong selling points the company's streaming services offer is their compatibility with other devices. There are Netflix streaming apps available for iOS (on both the iPad and the iPhone), Android, and even most game consoles and many TV sets. If Amazon's tablet can stream from the company's catalog of instantly available movies and TV shows, it would be the first real competition Netflix has seen on a mobile device.
Netflix isn't taking all this lying down, however. The company announced its own streaming deal with movie studio DreamWorks Animation. The collaboration will bring that studio's films and TV specials to Netflix beginning in 2013. The DreamWorks deal probably won't add 2,000 titles to Netflix's listings, but Netflix already has a significant lead in numbers over Amazon, with over 30,000 streaming titles available through its Instant Watch service.
But, with customers angry at the company's recent controversial move to split in two and Amazon penning deals this quickly (the company announced a similar deal with CBS back in July), Netflix still has a lot to worry about.
So will you stick with Netflix if you are a subscriber? Or would you consider jumping ship for Amazon? Let us know on Facebook and Twitter or in the Comments section.
For comprehensive coverage of the Android ecosystem, visit Greenbot.com.

Amazon Shop buttons are programmatically attached to all reviews, regardless of products' final review scores. Our parent company, IDG, receives advertisement revenue for shopping activity generated by the links. Because the buttons are attached programmatically, they should not be interpreted as editorial endorsements.