The iPad Takes on Manufacturing
iPad, meet forklift
Markley Enterprises, a small manufacturer of point-of-purchase displays, was so sold on the idea of using iPads in the warehouse that the company modified its browser-based warehouse management system from RedPrairie to work on the real estate of the iPad.
Like MBX, Elkhart, Ind.-based Markley has progressed from Windows Mobile devices to iPod Touches to the iPad and is currently using four iPads and eight iPod Touches. The iPads are mounted on forklifts, eliminating the need for workers to walk back and forth to computer terminals to retrieve instructions on managing inventory or picking orders.
At the same time that it deployed the iPads, Markley also eliminated a batch process and reworked a system to be able to combine orders from the same location. Those changes, combined with the iPad rollout, mean workers are now able to pick multiple jobs simultaneously, resulting in a reduction in travel time within the warehouse, says Tim Markley, president of the company. And with the iPads affixed to the forklifts, there is little or no chance that they'll be dropped or damaged, mitigating concerns about durability.
"We're a small company, and our resources are limited. This is something we did that didn't cost a lot, and we're finding big results," says Markley, who estimates the total cost of the project -- including the purchase price of the hardware, programming costs and site-license fees -- to be in the tens of thousands of dollars.
Using the iPad and a wireless warehouse management system (WMS), Markley estimates the time employees spend tracking inventory has been shaved by about 30%. The iPad has also opened up new possibilities around data capture. Using the iForm data-capture app purchased from the Apple App Store, Markley's IT group designed a quality-control process whereby workers collect data about the physical status of pending jobs, using video and voice to annotate observations and problems.
The iPad text data is fed wirelessly into the WMS, where it can be analyzed for trends and where workers can request help solving problems. "Mobile devices are key to the whole thing," Markley says. "We've tried in the past to collect data with forms, but it just wasn't reliable and it took too much time."
iPads in the Pfizer lab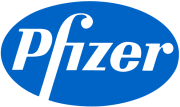 Pfizer has a number of pilot projects underway to see how the iPad and possibly other tablets can facilitate collaboration among scientists and deliver critical data closer to the plant floor, according to Eric Cordi, an associate research fellow at the New York-based pharmaceutical giant.
Working with iPhones, iPod Touches and the iPad, Pfizer is using AspenTech's new Aspen Properties Mobile App to serve up information on the properties of particular chemicals and technical literature to chemists and scientists in certain areas of the plant; traditionally, this type of material had only been accessible off the plant floor in handbooks or online technical resources.
While the devices in their current form are not allowed on the plant floor because of the risk of fire and other safety reasons, they are within reach just off the floor in adjacent offices and labs.
"Process development scientists work in many different environments, and fluid access to information is an important part of the creative process," Cordi says. Without leaving the plant floor, they can use mobile applications to quickly access useful data to influence the design of the next experiment, he adds.
While the business case for mobile devices in operations like those at Pfizer has never been stronger, it's still early to call the iPad a sure thing for manufacturing, says Kenneth Brant, an manufacturing industry analyst at Gartner.
For the harshest environments where there are copious amounts of dirt and water, the iPad and other new tablets remain untested, he points out. "There still a question around the form factor in terms of these consumer devices really making it in those environments," he says.
Such caveats notwithstanding, there is still great interest in the agility that the new generation of tablets brings to the plant floor, whether the ultimate device ends up being the iPad, a competing tablet, or a new, revamped, ruggedized mobile device.
"There is a great business case for substituting tablets in place of PCs on the plant floor" says IDC's Manenti. "When you want something that's compact and portable and there's no need for a keyboard, it's exactly what's needed."
Beth Stackpole, a frequent Computerworld contributor, has reported on business and technology for more than 20 years.
For comprehensive coverage of the Android ecosystem, visit Greenbot.com.

Amazon Shop buttons are programmatically attached to all reviews, regardless of products' final review scores. Our parent company, IDG, receives advertisement revenue for shopping activity generated by the links. Because the buttons are attached programmatically, they should not be interpreted as editorial endorsements.