How to Get Free Music From the iTunes Music Store
Starbucks 'Pick of the Week'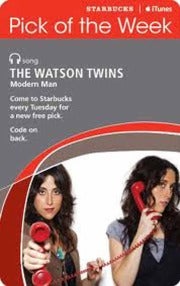 Taking advantage of this freebie is almost as easy as opening the Free On iTunes page. Every Tuesday, Starbucks offers a free iTunes download, also known as the Starbucks "Pick of the Week." To pick up the "pick," all you need to do is head down to your local Starbucks and grab one of the small, round-cornered cards (located near the sugar, creamer, and straws). Starbucks usually has both this week's and last week's picks on display.
Of course, you'll have to remember the Starbucks audience: You won't find any hip-hop or Top 40 tunes here. Instead, most of the picks feature independent artists, acoustic guitars, and smooth jazz--standard coffee-shop fare. A recent pick was Daniel Isaiah's "High Twilight."
The front of each card has the name of the song and artist, as well as a photo of the artist. On the back is a download code. To download your song, open iTunes and redeem the code by going to iTunes Store, Quick Links, Redeem.
You can also download the "Pick of the Week" by accessing the Starbucks Digital Network from inside a Starbucks shop. To do this, you'll have to take your computer in and connect to the Starbucks shop's Wi-Fi. Once you're connected, go to the Entertainment section of the page and download the "Pick of the Week" from the Starbucks site.
Starbucks recently expanded its "Pick of the Week" selection to include free downloads of paid iOS apps.
iTunes Radio
Although Apple no longer promotes the Internet radio feature in iTunes, it's still around--and worth checking out, especially if you don't need to take your music with you. iTunes radio is similar to other free radio stations: You can listen to music, for free, for as long as you like, but an advertisement will interrupt every so often.
To access iTunes radio, open iTunes and look at the column on the left. Beneath all of the usual options under the Library subheading, click on the Radio link; you'll see a huge list of genres (everything from 'Adult Contemporary' to 'Eclectic' to '70's Retro'). Click on the arrow next to a category to open a list of hundreds of streaming Internet radio stations. Finally, just double-click on a station to connect to the stream.
You can also add your own Internet radio streams to iTunes. To do so, go to Advanced, Open Stream… and enter the URL of your desired stream in the Open Audio Stream box.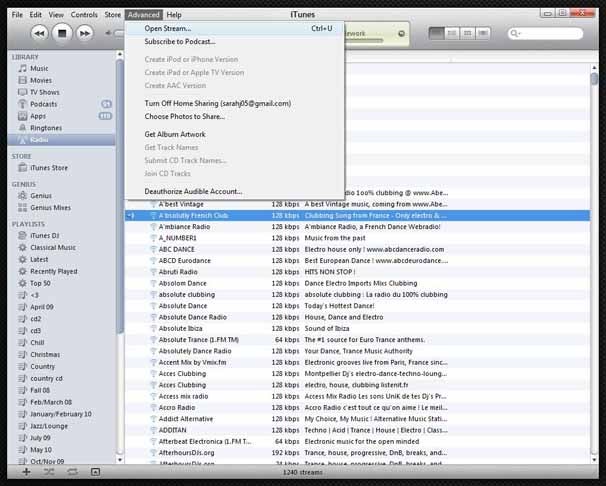 Free Music Can Be Legal, Too
These options are pretty much the legal limit when it comes to obtaining free music on iTunes. As you can see, iTunes doesn't have a huge selection of items to pick up for free, but at least it still has a selection. Podcasts will usually give you the most variety, and if you're listening to a capable host (say, one of the DJs, such as David Guetta or John Digweed), it's almost as good as having the song files--and it doesn't expose you to legal risk.

Amazon Shop buttons are programmatically attached to all reviews, regardless of products' final review scores. Our parent company, IDG, receives advertisement revenue for shopping activity generated by the links. Because the buttons are attached programmatically, they should not be interpreted as editorial endorsements.