Got boxes of old VHS or 8mm tapes you'd like to save to a 21st-century medium like DVD? You're in luck. A few years ago, you would have had to hire someone to convert them. Now you can do it yourself with an easy-to-use, off-the-shelf video editing package such as Avid Pinnacle Studio HD or Corel VideoStudio Pro x4.
These programs can handle the old stuff: dusty VHS tapes, 8mm tapes, Hi8 tapes, and early digital video tapes. And they can handle the new stuff: high-definition digital video stored on CF and SD memory cards, thumb drives, hard drives, and DVD, shot by a cell phone, digicam, webcam, camcorder, or what have you.
How do you get video off these gadgets and into your computer? Grabbing video off tape — called capturing — can be really simple if it's digital video tape. Just connect the video camera to your computer's IEEE 1394 (a.k.a. Firewire) port.
If you don't have this port, or if you want to capture from older VHS, 8mm, or Hi8 tapes, you can buy a sleek capture box such as Dazzle Video Creator Plus HD, Pinnacle Studio MovieBox HD, both from Avid Pinnacle, or Blackmagic Design's Intensity Shuttle. Plug the capture box into one of your computer's USB ports, roll tape in the camcorder or a VCR, and voila, the box converts the video (and audio, of course) into a format the video editing program can open.
Avid Pinnacle Studio HD is so adept at handling tape, it can do nifty things like run your camera remotely. You can play, stop, fast forward, or rewind using the software interface! It even lets you define areas on the tape that you want to capture so you can skip the rest. This feature is a serious time saver. Capturing video from tape is a real-time labor of love; if you have an hour-long tape, capturing the whole thing will take an hour.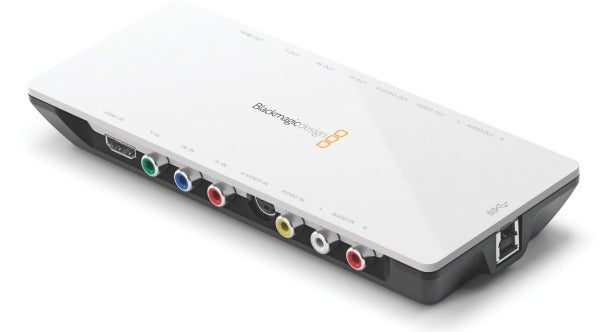 Getting video off modern gadgets — called importing — is usually as simple as plugging a memory card into a slot on your computer. And, although modern video editing packages capture beautiful video from old tape formats, HD digital video is your ticket to video nirvana. Importing is extremely fast — practically instantaneous, whether the file is big or little, one or many. You can thank modern processors such as Intel's Core i5 and i7 for much of that speed. And there are other advantages to working with digital video files. We'll get to those in the next post.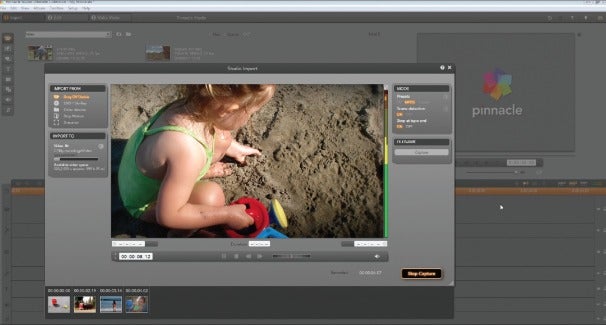 Meanwhile, here's a quick tip: Don't let those terms for getting video off your gadgets — capture and import — trip you up. Lots of people (and even the video editing programs) themselves often use them interchangeably. For instance, a menu might offer to import from a tape or capture a live webcam stream. The only thing you really need to know is that the software can handle most anything you might throw at it.
Next: the beauty of editing digital video files.
This story, "Capture (or import) memories with video editing software" was originally published by BrandPost.