Talking heads are a staple both on the air and online. News programs, documentaries, interview-based programs (such as "I Survived") all rely on them. And because a talking head can be, well, kind of boring onscreen all alone, the footage is often jazzed up with fancy effects.
With a full-featured, user-friendly video software package, you can give your own talking head video clips the same kind of snazzy treatments you see on TV: color tints, video or graphic overlays, the works. And you don't need to be a technical wizard to do it.
Take Corel's VideoStudio Pro x4. At first glance, it looks uncomplicated and stripped down, perfect for newbies. Yet I discovered plenty of advanced features just a click or two away after a few minutes of experimenting — and without watching any of the many tutorial videos Corel offers on its Web site.
VideoStudio Pro's FX library is loaded with effects that handle many common image correction tasks (for example, tweaking brightness or color balance), add artistic effects (water color, charcoal looks), add pans and zooms, and lots more. Now you can bring to life that video of Uncle Harry talking about World War II with a background newsreel.

Simply drag and drop effects from the FX library onto clips in your timeline, and watch the results in the program monitor in real time. You can even layer multiple effects, all while seeing the results instantly. That's possible because Corel fine tuned VideoStudio Pro x4 to take advantage of the media processing power built into Intel Core i5 and i7 processors, not to mention the multi-core, multi-threaded muscle supplied by Intel HyperThreading and Intel TurboBoost technology, all of which are integral to Intel's new generation of Core CPUs.
One of the most basic and popular techniques is to intersperse talking-head clips with topical footage or photographs, transitioning between the two using no-frills cuts. (A cut is when one clip stops and the next clip starts. Cuts are used a lot in news footage, documentaries, and interviews because they're easy to do and don't distract from the story.)
A technique that's more difficult to pull off is superimposing the talking head over another clip or graphic that illustrates the story. You might not realize it, but you see this technique on TV all the time. That weather person standing in front of a radar display? In reality, she's standing in front of a big green screen that, after it's picked up by the camera, is replaced with a graphic. The secret is known as chroma keying. The software makes a specific color transparent and lets you add video or graphics on the layer beneath it.
VideoStudio Pro includes a bunch of prebuilt chroma keys or "masks" that you can simply drop onto a clip. Then you can set another clip show through the mask — the image below shows a clip of my pal Ernie talking about my new kitchen, which is playing in the space on the left.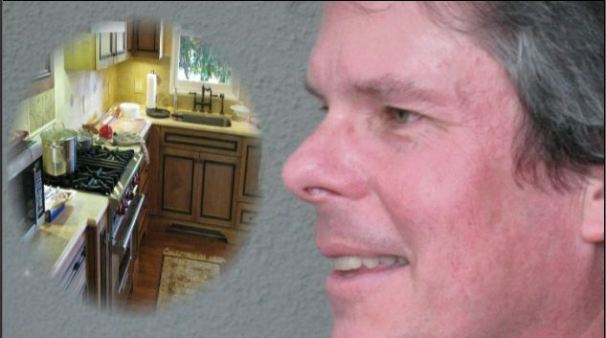 Another way to simultaneously display a talking head and related imagery is to use a picture-in-picture effect. There are a couple different — and easy — ways to do that in VideoStudio Pro. Below, I've used the video overlay track to position a clip of two dogs over a clip of my friend Nikki, who's telling a story about how the local coffee shop has become dog central.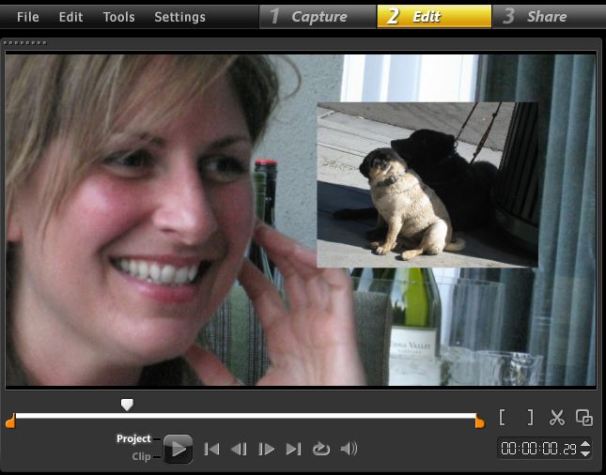 Another option, made popular in the movie "Traffic," is to give your color footage an old-timey sepia look. Again, VideoStudio Pro lets you do that in a drag-and-drop heartbeat.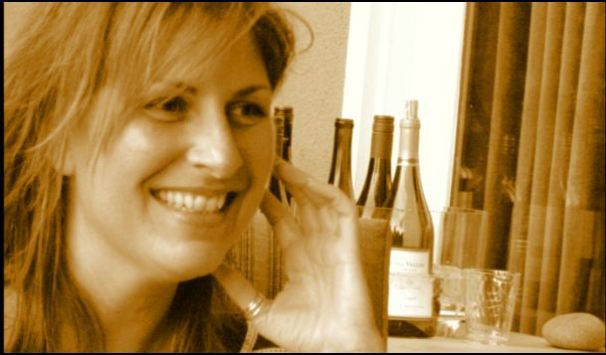 If your story would be better served by introducing the sepia effect slowly, the program lets you use an advanced technique called keyframing to phase in the effect over time. (We'll get into keyframing another time.)
VideoStudio Pro offers plenty of other effects for jazzing up talking heads, some over the top, some subtle. All of them are easy to use thanks to the processing power supplied by Intel Core i5 and i7 processors, and the integrated media processing power supplied by Intel Quick Sync Video, Intel Hyper-Threading, and Intel TurboBoost technology.
Next, we'll discuss how to get video out of your camera and into your computer.
This story, "Corel's VideoStudio Pro x4 makes talking heads look smart" was originally published by BrandPost.