What if you wanted to make a music video, but all you had were snapshots of the band? I faced this very situation recently, when I decided it would be cool to make a music video of my old band, a '70s prog-rock powerhouse called Halogen. I had live recordings, but unfortunately I didn't have any videos. However, I did have a box full of old photos. And I had CyberLink PowerDirector 9's slideshow tool.
Once upon a time, I would have spent three weeks of free evenings animating my band photos in time to the beat of our music using Adobe After Effects. After Effects is a great tool for motion graphics and special effects, but I wanted to knock off something snazzy fast, and I also wanted to share it with my Facebook peeps, many of whom have been asking to hear the noise my bandmates and I made back when the earth was still cooling. PowerDirector fit the bill.
Here's how it all went down. After scanning 60 photos into my laptop, I used PowerDirector's import folder feature to bring them into the media library in a single operation. Next, I dumped the photos into the slideshow timeline in no particular order. (I wanted the show to start with a certain photo; I didn't care what followed, at least not at this point.)
Next it was time to import a song to serve as background music. For some reason, PowerDirector wouldn't let me pull the track from a CD, so I manually copied it onto my desktop and used QuickTime Pro to convert it from the AIFF format to WAV, one of the audio formats PowerDirector supports. (Alternatively, I could have used iTunes to convert the AIFF to MP3, which PowerDirector also likes.)
The song was over 20 minutes long and occupied more than 400 megabytes of hard disk space, so I was astonished when the conversion took all of nine seconds! I gotta say, that kind of performance makes me feel all warm and fuzzy because it reaffirms my decision to buy a new laptop with a second-generation Intel Core processor.
PowerDirector gives you a choice of eight previewable slideshow styles. There's motion (think of the style made famous by Ken Burns' "Civil War" series on PBS, which slowly pans across photographs), scrapbook, and 3D, among others. After trying a few out, I settled on the first option, "grid," a perfect choice for my old band's frenetic sound.
By now I'm sure you're wondering: What's so special about a slideshow anyway, even one backed by the timeless sounds of Halogen?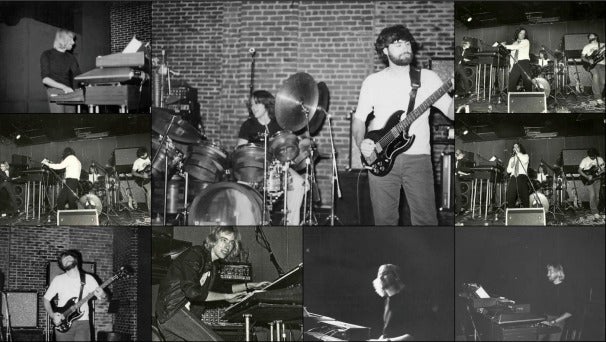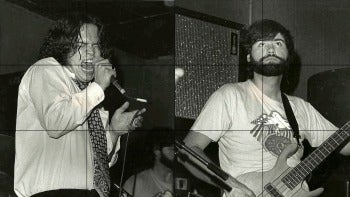 Well, with the grid slideshow you can create something pretty spectacular. PowerDirector displays nine pictures or more on the screen at any given moment, each sized differently — scaled up, scaled down, some zoomed in on a person's face. It flashes constantly shifting patterns of images, putting similar pictures up one moment, the next checkering the screen with a single shot superimposed over a larger full-screen shot. In short, it looks great, and you barely have to lift a finger.
Is it computationally intense? You bet. And clearly it relies on the media processing muscle supplied by Intel Quick Sync Video technology, which is built into second-gen Intel Core Processors like the i7 and i5.
After previewing the slideshow, I went back and tweaked it a bit. Remember, I tossed my photos into the timeline in random order, so it came as no surprise that pictures of Jim, our singer, showed up when I was playing a driving synthesizer part. Swapping Jim for a picture of me was a simple drag-and-drop operation.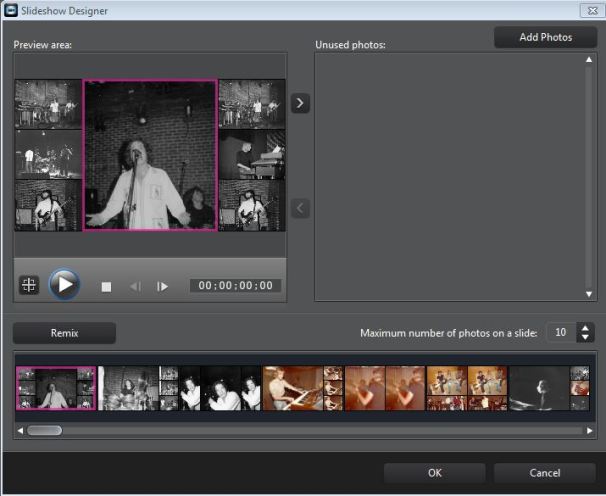 I also toyed with adding extra effects. For example, you can give photos a hand-drawn look. But that seemed a bit too '80s pop-rockish. I settled for brightening and sharpening some of my old photos.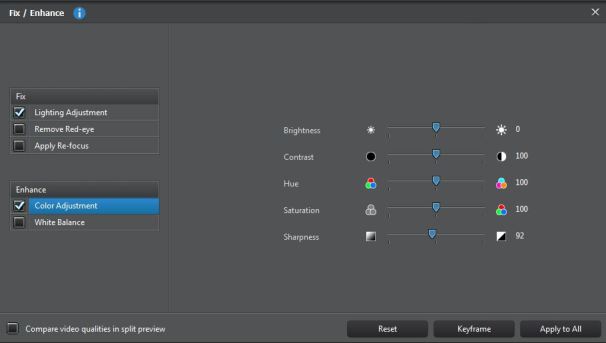 Saving my finished slideshow took only a few seconds. But after playing it back, I realized I'd goofed. Remember, the track was an epic 20 minutes long. The slideshow I had created, on the other hand, lasted barely a minute. Oops! I'd let the pictures, not the duration of the music, determine the length of the slideshow.
Then again, I didn't want to end up with 20 minutes of the same 60 shots cycling over and over, no matter how great the transitions. A guy's gotta draw the line on torturing his friends somewhere. (Besides, YouTube has a 15-minute limit.) So I trimmed the audio track to five minutes and rebuilt the slideshow. Then I uploaded it to YouTube right from PowerDirector. Once again, thanks to the media conversion goodness supplied by Intel QSV in my laptop's Core i7 processor, it all happened lightning fast and glitch free.
Next time, we'll explore ways to make talking heads look spiffy.
This story, "Creating cool music videos out of photographs" was originally published by BrandPost.