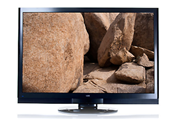 The Vizio VF552XVT is a 55-inch LCD HDTV with LED backlighting that features wireless networking and built-in access to online services including Netflix, Amazon Video On Demand, Flickr, NBC, and more. When we profiled the VF552XVT last year, it was selling for $2200. Right now, Dell has the Vizio HDTV on sale for $1330, and shipping is free.
For hot tech bargains in your inbox every week, subscribe to the PCWorld Bargain Bulletin newsletter.
This story, "Vizio VF552XVT 55-Inch LCD HDTV, $1330" was originally published by PCWorld Exclusive.