If you've ever wanted to see a new movie but opted to skip the rambunctious blitz of the theater, Hollywood has just the thing for you. In late April, you'll be able to stream new releases in the comfort of your own home -- for $30 a pop.
The video-on-demand program is called Home Premiere, and so far Warner Bros., Sony, Universal and 20th Century Fox are the first major film studios to sign up, Variety reports.
Fearful of increased piracy, Paramount declined.
Roll-out titles include Warner Bros.' Liam Neeson actioner, Unknown , and Sony's (bland-sounding) Adam Sandler comedy, Just Go With It . DirecTV will offer Home Premiere to its nearly 20 million customers nationwide, while Comcast and VUDU, at first, will unveil it only in select markets. Movies will appear on Home Premiere "two months after their theatrical bows for a viewing period of two to three days, depending on the distributor."
Now, here's why Home Premiere is a bad idea.
First of all, $30 is a lot to ask for a streaming video. You can own the top-quality Blu-Ray 90 days after the movie's release for less than that. And unless you're dumping whiskey on your Blu-Ray player or forgot the pay the electricity bill, a physical disc won't skip, lose audio, or flat-out stop working.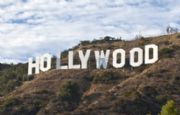 Second, not only are these major studios betting a great deal of money on an experiment, they're screwing over theater owners. And they knew this, too, which is why they waited until the very last minute to tell them. According to The Hollywood Reporter , word of the service broke just as exhibitors and studios were together in Las Vegas for CinemaCon, the annual convention of theater owners. "Oh, by the way: we're destroying your revenue model. Kisses!"
This last-minute A-Bomb prompted The National Association of Theater Owners (NATO) to damn Home Premiere as a "misguided adventure." NATO rep John Fithian added some pretty intense fightin' words:
"In the end, the entire motion picture community will have a say in how the industry moves forward. These studios have made their decision in what they no doubt perceive to be their best interests. Theater owners will do the same."
In Home Premiere's defense, movie theater tickets are getting expensive. A show in Boston goes for about $10. But consider this: an iTunes or Amazon Video on Demand rental is $6 on average. Are you willing to pay up to six times as much?
This story, "Not Coming to a Theater Near You: The $30 Movie Rental" was originally published by PCWorld.