Samsung Owns 20 Percent of TV Market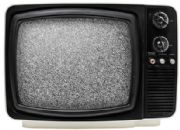 Samsung held the largest market share of all flat-panel TVs (including LCD, LED and plasma) with nearly 20 percent in the first three quarters of 2010.
Complete figures for 4Q-2010 have not yet been finalized.
LG posted the second-highest share, roughly five percentage points less than Samsung's - according to ABI Research.
According to industry analyst Michael Inouye "Flat-panel television unit shipments were up overall; plasma did remarkably well and LED growth continued, but consumers continued to be relatively sensitive to price despite new features such as Internet connectivity and 3D."
More TV news at Digital Home Advisor

Amazon Shop buttons are programmatically attached to all reviews, regardless of products' final review scores. Our parent company, IDG, receives advertisement revenue for shopping activity generated by the links. Because the buttons are attached programmatically, they should not be interpreted as editorial endorsements.