Stream Live TV to Your PC
Everyone assumes that consumers want to stream Internet programs and media to the big high-def screen in the living room. Heck, these days the market is filled with set-top boxes dedicated to funneling Internet media to HDTVs. But what if you want to do the opposite, and stream live television to a smaller screen--the one connected to your computer?
After all, just about every live TV event loses its luster once it's over. Sporting events, concerts, awards shows, and the latest episode of Bones are all reasons people sit down in front of the big magic box and tune in. But some of us would rather work while watching the game. (That's why you bought an extra monitor, right?)
For some reason, accomplishing this is not quite as simple as going the other way (probably because cable companies aren't ready to let go). Nevertheless, we found a few easy ways to stream live TV to your PC.
Websites...Just Websites
Hulu Plus, Netflix, and other subscription streaming services are perhaps the easiest way to get TV on your PC--but not live TV. Such services feature only previously aired episodes of TV shows (Netflix has only already-aired, already-on-DVD episodes). Although that certainly is nice--and the lack of commercials is always welcome--some live-TV events aren't quite as attractive after the fact.
Fortunately, you can still feed live TV to your PC in a supersimple way that requires no downloads, software, or hardware-tinkering: Just try some streaming Websites. Of course, these sites can be volatile--often they're put up and taken down faster than Japanese convenience stores--and your channel selection is usually limited.
Streaming Sports
Sports are one of the biggest reasons for streaming live TV on your computer. Sporting events are really exciting only when you watch them as they happen, and Hulu and Netflix aren't inclined toward uploading every NCAA Division 3 women's golf match just to satisfy your love of the links.
Luckily, programming providers realize that day-old sporting events do not make for good Internet media, and some of them offer easy ways to stream sports to your PC.

ESPN, the old standby for sports programming, has a live streaming broadband channel called ESPN3. The channel streams live sporting events such as college football games, UEFA Champions League soccer, The Masters, and the Australian Open. Unfortunately, ESPN3 is available only to customers of select broadband Internet companies. The good news is that if you're using ESPN3 from a college campus or a military base located in the United States, access is free.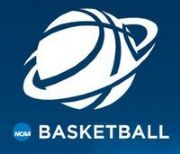 If you're a college basketball fan, listen up: Every year since 2006, CBS and the NCAA have offered March Madness On Demand, live coverage of the March Madness basketball games. The coverage doesn't start until March, of course; but when it does begin, the streams will be located on the NCAA site.
As for other large sporting events (such as the Winter Olympics and the FIFA World Cup), usually you can find live streaming from major networks, such as NBC, BBC Sport, and CBC Sports.
Other Programming
Not fond of football (American or otherwise)? Don't worry; you can find plenty of Websites for watching live non-sports TV.
For newshounds, CNN Live features round-the-clock live streaming (though in the middle of the night it's just round-the-clock live weather forecasting). Fox News has a live stream that you can view in a browser window or in the downloadable Fox News Live Desktop Player. You can also try the ABC News Now stream.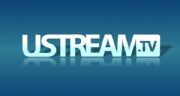 Ustream.tv is a lifecasting and live streaming Website. That means you'll get your fair share of "lifecasters" (people who enjoy having you watch them on camera 24/7) as well as a large number of live events (notable past events include the 2008 presidential election). Channels to check out include CBS Breaking News, PBS News Hour, and Oscars Live.
Justin.tv, similar to Ustream, also has some channels worth taking a look at. For instance, you might like The Office 720p, which streams episodes of NBC's The Office. (After all, at least part of the appeal of TV watching is not having to pick each episode.)
TV-Tuner Cards
If you're willing to pay for the cable--but not for the TV--then you can stream live TV to your PC using a TV-tuner card. A TV tuner will allow your computer to pick up TV signals (including free, over-the-air digital channels), and you can plug it into your cable service.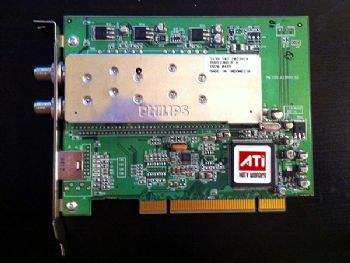 TV-tuner cards come in two forms: USB and PCI. If you have a laptop, or if you're not particularly keen on poking around inside your desktop, a USB TV-tuner card plugs easily into one of your computer's USB 2.0 ports. You can find USB TV-tuner cards for as low as $30 (the Sabrent TV-USBHD Digital and Analog USB TV Tuner from Tiger Direct, for example).
If you're slightly more tech-savvy (or if you just don't like extra USB clutter), a PCI tuner card is the way to go. Plus, it's one of the easiest installations to perform--a great way for newbies to cut their teeth (without, you know, destroying the computer). Here's how to do it.
1. Pick up a PCI/PCIe TV-tuner card. You can buy one for any amount from $30 (Sabrent TV-PCIDG Hybrid AT SC/NT SC PCI TV Tuner from Tiger Direct) to $140 (Hauppauge 1213 WinTV-HVR2250 PCIe Dual TV Tuner from Tiger Direct). Yes, the more expensive models have more features--the Hauppage product, for example, has two tuners so you can watch one program and record another.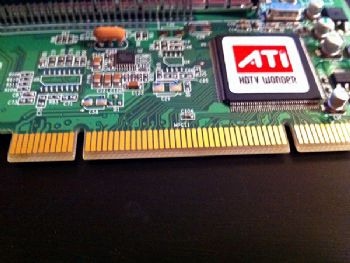 2. Unplug your PC and open the case. Depending on how old your PC is, you may have to use a screwdriver to open the chassis (newer models will likely have thumbscrews or be screwless).
3. Ground yourself! Before touching any of the computer's internal components, make sure that you're not giving off an electrostatic discharge. You can ground yourself in a few ways, including wearing an antistatic wrist strap or touching an unpainted metal object (such as the computer case, so long as no components are on the metal).
4. Locate the PCI or PCI Express slot, and remove the corresponding metal plate from the back of the PC case (so that your tuner card's ports will be accessible from the back of your computer).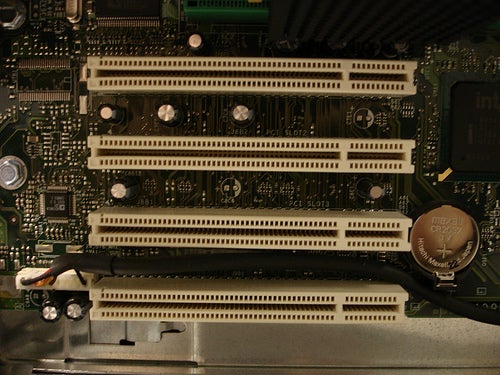 5. Make sure the TV-tuner card's ports are facing the back of the computer, and line up the card with the PCI/PCI Express slot. Gently insert the TV-tuner card into the slot. Secure the card with a screw.
6. You should have read the included instructions before starting the installation, of course, but check them again just to make sure everything is correct. Some TV-tuner cards require that you install them in a certain PCI slot, or that you connect them to your sound card.
7. If everything looks good, close up the PC and plug everything back in. Install the appropriate drivers for your TV-tuner card (from a disc or the Web), and you're good to go.
Whether you found a Web service that works well or you decided to buy a TV tuner, you should now have live streaming TV on your PC--at a fraction of the cost of a new HDTV.
Connect Your PC To Your HDTV