Any self-respecting sci-fi nerd will want to take a look at this Doctor Who speaker from Speakal, based on the classic show's TARDIS time machine/phone box, the speaker has a notable bass and Bluetooth capabilities.
Alternatively, Speakal offers a Top Gear speaker for hardcore car geeks. Approved by the popular TV car science show, the speaker sports a built-in digital amp for clarity and a subwoofer for good vibrations.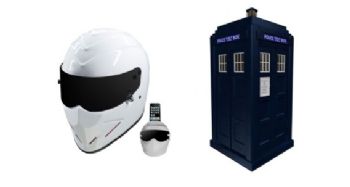 Check out our complete coverage of CES 2011.
This story, "Doctor Who, Top Gear Speakers From Speakal" was originally published by PCWorld.