Western Digital WD TV Live Plus HD Media Player, $50 Off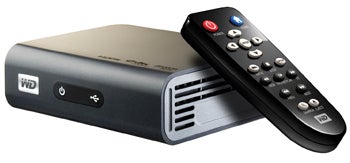 The WD TV Live Plus streams media from Netflix, YouTube, Pandora (and other sites) and a local network or USB thumb drive to your HDTV. Our reviewer was impressed, calling it "affordable and attractive" and awarding it four stars.
This Western Digital media streamer lists for $150, but Amazon is selling it for only $99.
For hot tech bargains in your inbox every week, subscribe to PCWorld Bargain Bulletin newsletter.