Page 2 of 3
Calibrate Your Television
Most casual viewers have no idea that calibrating a television can make a huge difference in picture quality. Now, it's true that most TVs come precalibrated--the TV makers, however, always perform precalibration under "optimal conditions," or theater-like conditions. In other words, they assume you'll be watching the TV in total darkness.
Of course, you already know that the best way to watch a 3D TV is in total darkness, so that makes the process a little easier.
The Basics
PC World Labs manager Tony Leung points out that users should always take three steps with their TVs--whether they decide to fully calibrate their sets or not.
First, always use "home" mode, not "store display" mode (the latter will be much, much too bright).
Second, instead of leaving an HDTV on the "standard" picture mode, switch to the "cinema," "THX," or "theater" mode--this will give you the best, truest color, even if you don't tweak it any further. Tony says that this mode seems dim to most people, but you'll get used to it in about three weeks--don't be tempted to switch to the "sports" or "vivid" modes (both of which will be much brighter), because colors will be off.
Lastly, always turn off any ambient-light sensors, or settings that will increase or decrease the TV's backlighting according to the amount of light in the room. If this setting is turned on, it will make calibration virtually impossible.
The Calibration Process
The easiest way to home-calibrate your TV is to purchase a calibration disc, such as Digital Video Essentials: HD Basics. A calibration disc features test patterns essential to calibrating your television, as well as filters for color calibration, and it will walk you through the entire process.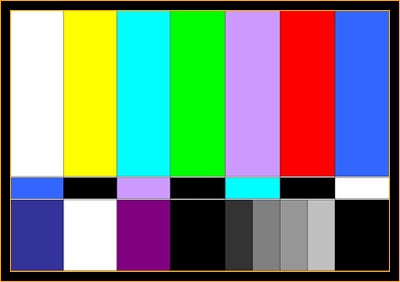 Because you're calibrating a 3D HDTV--not just any old HDTV--you should wear the shutter glasses while calibrating. If your shutter glasses do not turn on because the calibration disc does not show 3D content (many shutter glasses have this feature in order to conserve the battery), check the TV for a "force 3D" mode that transforms 2D content to 3D content.
The main reason you should have the shutter glasses on while calibrating is because shutter glasses tend to make the picture look a little dimmer (the lenses are, after all, alternately blocking light), and so you may need to up the brightness and contrast controls on your TV.
3D-Specific Settings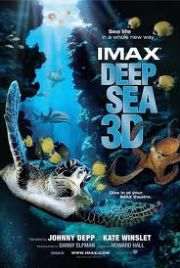 Most 3D TVs have 3D-specific menus, which offer from 2 to 20 options. Some of the common options include depth level (you can change how much depth you see in the picture, from nearly flat to telescopic), 3D mode (or "force 3D," for turning 2D pictures into 3D pictures), and picture modes (including split modes).
The last option is particularly important. We found in our tests that Comcast's ESPN 3D shows up by default in a horizontal split-screen mode. You can fix such an issue by going to the 3D-specific menu and choosing the horizontal split-screen option, which apparently cancels out the default split-screen and gives you a single-screen picture.