Let's face it, there's only so much nagging a person can take: Don't miss that meeting! Bring an umbrella today! Take out the trash! Like we need to be reminded to take out the trash?

Useful? Maybe, but Google Now doesn't have to be just a slew of tiresome reminders. With these five simple tips, you can make Google's smart cards do more.
Try the "Listen to TV" voice command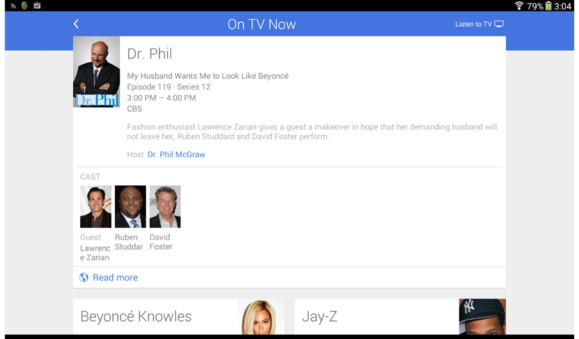 If you like to use a tablet or phone as a second screen to supplement big-screen TV viewing, Google Now's Listen to TV command provides knee-top, ancillary background show information automatically.
How-To: Launch the Google Now interface on your mobile device, and speak the command: "Listen to TV." Then allow Google Now to monitor the television audio.
Second-screen information, like cast backgrounds will be displayed on your device.
Tip: If TV audio is from a news show, background on top stories is shown.
Use relationships instead of names

Too many Daves in your contacts? Google Now can handle calls and texts placed using relationship designations, like "cousin," rather than individual names.
How-To: Speak the command "Send a text to my cousin." Google Now will then prompt you to label an existing contact as your cousin. Future "Send a text to my cousin" commands open a text dialog with the selected contact.
Tip: Amusingly, Google doesn't restrict the relationship's syntax, so you can command that the text be sent to your expletive-enhanced family member too. "Text my g&@@&m sister" is a totally valid command. Jerk.
Change "OK Google Now" to something more interesting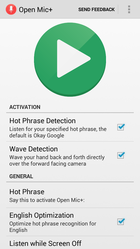 Some Motorola-built phones allow you to train Google Now's voice recognition engine.
Instead of training the engine to respond to the default "OK Google Now," change it to something more inspired, like "Yo Google Now" or "OK Giggle Now."

How-To: Look for the Touchless Control menu item within the phone's Settings. Choose Train Launch Phrase, and follow the prompts.
No Motorola phone? Third-party app Open Mic+ for Google Now replicates this trick on non-Motorola devices.
Tip: The new phrase's inflection must be similar to the default phrase.
Use Google Now on your PC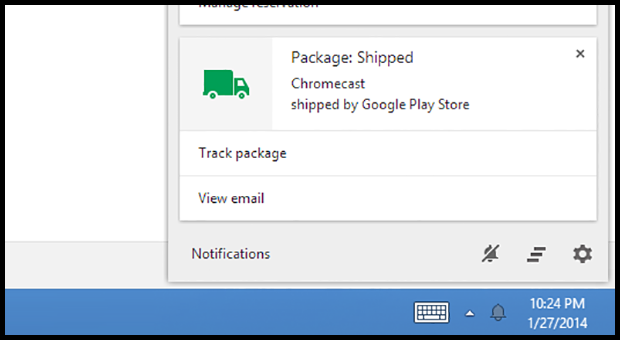 Chrome OS-users have Google Now right out of the box. That functionality isn't built into the Windows or OS X Chrome web browser.  But it's coming, and you can experiment with it by downloading Canary—a developer and early-adopter edition of the Chrome browser.
How-To: Browse to the Canary browser webpage and click on the Download Chrome Canary button.
Follow the prompts to install and setup the browser. Then enter the location: chrome://flags/#enable-google-now in Canary's address bar. Choose Enabled from the resulting drop-down, and re-start Canary.
Tip: Google Now notifications and cards appear in the Windows taskbar, or OS X menu bar.
Check out the "make me a sandwich" Easter egg
Google Now is full of Easter eggs: secret answers to hidden commands. The best one is the sexist figure of speech: Make me a Sandwich.
How-To: Launch Google Now and speak the command: "Make me a sandwich." Google Now will respond with the appropriate: "Make it yourself!"
Don't have Google Now on your phone?
Google Now is available on Android 4.1 Jelly Bean and above devices. If your device doesn't already have basic Google Now installed, install the Google Search app from the Play Store. Open the app, and follow the prompts to "Get Google Now."
A faster, one-swipe Google Now Launcher is available for all Nexus and Google Play Edition devices running KitKat.
Improving Google Now results
The more data that Google Now can obtain from you and your device over time, the better it will background-perform. Here's how to improve results.
Turn on Web History: Open the Settings area within Google Now, choose Accounts & Privacy, and verify Location Services and Web History are turned on.
Allow Google Now to search your device: Look for the Phone Search or Tablet Search menu items within the Google Now settings. Verify that the checkboxes adjacent to all of the items listed are checked. For example: Contacts, Email, and Apps.
This story, "5 quick tips to get more from Google Now " was originally published by Greenbot.