You're looking but a beautiful new HDTV for your home (or maybe even as a gift for a lucky recipient). But with so many options, features, and specifications to consider, where do you start? And since you'll probably keep your HDTV around for the next five years or so, you'll want to make a smart decision that you can live with for a long time. Here are the key things to look for when shopping for your new TV.
Size
The first thing to think about when choosing a TV is the screen size, measured diagonally in inches and referred to as a class (for example, a 47-inch class TV). To figure out how large a screen you need, consider your budget, but also the room in which your HDTV will live.

A simple method is to measure the distance from where you expect to put your TV to the center of your couch. Based on that information, THX recommends the following sizes:
3.5-5 feet away: Get a 35-inch class TV
4-6 feet away: Get a 40-inch class TV
5-7.5 feet away: Get a 50-inch class TV
6-9 feet away: Get a 60-inch class TV
For more precise recommendations, THX suggests a formula: Divide the size of a screen by 0.84 to get the ideal viewing distance in inches. Chances are you won't be disappointed that your TV is too large, but may rue buying something too small.
Resolution
In the past, your choice when picking an HDTV might have been between one with 720p resolution and 1080p resolution. Now, unless you're shopping for a TV smaller than 30 inches—and what fun is that?—you probably won't even see 720p as an option.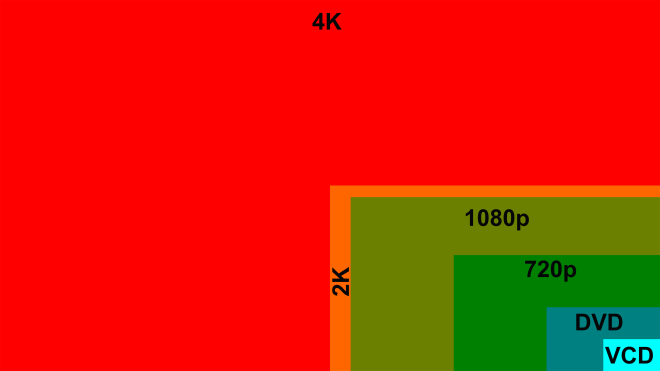 These days, your decision is more likely between 1080p and 4K (also known as Ultra HD). It's important to know that there isn't much Ultra HD content yet, and you'll pay a lot more for such a set. But streaming services like Netflix are beginning to test out 4K video and prices are coming down to less-than-astronomical levels, so if you're looking to future-proof your big purchase, you might want to consider a 4K HDTV.
LED versus Plasma
Many TV enthusiasts extol the virtues of plasma technology, which typically provides deeper black levels than LCD panels. But LED-lit LCD HDTVs do better in brighter light, are usually thinner and lighter, and use less energy. But the bigger issue is that plasma is basically a dead technology. The market leader in plasma TVs, Panasonic, recently announced it would cease production of plasma TVs, effectively killing the category. If you really want a plasma HDTV, however, you can still get one. But keep in mind it'll probably be the last one you buy.
Ports
One other important thing to look at when buying a TV is the number and placement of its ports. First off, you should make sure an HDTV has plenty of HDMI ports. Count all the devices you plan to connect—cable box/DVR, set-top streaming box, Blu-ray player, game console, and so on—and make sure the TV has enough HDMI ports to handle them. You can also get add an HDMI switcher later, but better to get what you need built in. Typically anything fewer than four HDMI ports isn't enough. Also, pay attention to the placement of the ports—for example, are all the HDMI ports on the back, on the side, divided equally? Depending on where you'll put your TV and add-ons, those placements might be important.
If you're looking at a smart TV—which offers Internet-connected features such as Netflix, Hulu Plus, and Spotify—you'll have to decide if you need one with an ethernet port, or if Wi-Fi is sufficient. Of course, most smart TV are anything but, and the user experience and content options with an Apple TV or Roku box are going to be much better than what's built in, but a Internet-connected TV can also provide firmware updates to fix problems or add new features via the Net instead of requiring a USB thumb drive.
And speaking of USB, some TVs let you connect USB drives to display pictures or video on your set. And for a device like Google's Chromecast, which plugs into an HDMI port but requires USB-based power to work, having USB ports means easy access to juice without running long cables to distant plugs.
Refresh rate
When shopping for a TV you'll see the term refresh rate, measured in Hz, mentioned prominently. Basically, the higher the refresh rate, the faster the screen redraws the image. And that makes for smoother motion. Your should look for a minimum 120Hz refresh rate—you'll still find 60Hz on smaller TVs—but 240Hz is even better. In our tests, however, we found minimal difference between 240Hz and 480Hz, so it's not really worth spending extra to get up to 480Hz. You can read more about refresh rates if you want to dig deeper.
3D
While 3D content has made a resurgence in theaters, it hasn't really caught on in the home as much as the movie industry would like. 3D on Blu-ray is fun for a while, but a lot of people stop using it after the novelty wears off. Announcements from ESPN and others about abandoning—or at least tabling—3D content seem to vindicate the naysayers. And then there's the glasses.
All of which is to say that if 3D is important to you, then by all means get a 3D-capable HDTV. (There are even some other sources of 3D streaming content coming into play.) And these days, many higher-end HDTVs come with 3D whether you want it or not. But we wouldn't necessarily recommend paying extra for 3D.
Settings
If you're the type of person who likes to tweak the picture more than just picking one of the built-in modes, make sure your TV has a white balance adjustment and a color management system.
Happy shopping!
Armed with the above knowledge, you should find it a little easier to cut through the crazy marketing and mind-boggled number of HDTVs in your local big-box store or Web browser to make a purchase you can be happy with for years to come.
This story, "HDTV buying guide: How to pick the right set" was originally published by PCWorld.