Lenovo Yoga Tablet 10 review: New screen size, same terrible tablet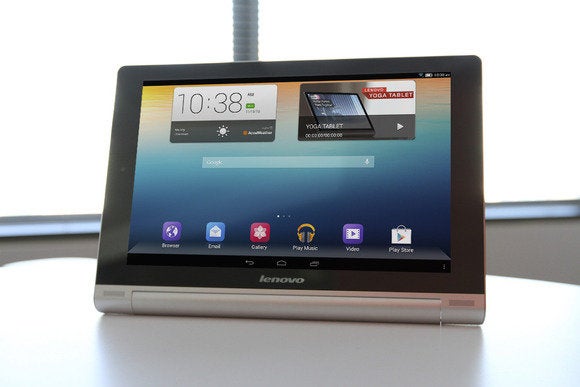 Lenovo Yoga Tablet 10

Amazon Shop buttons are programmatically attached to all reviews, regardless of products' final review scores. Our parent company, IDG, receives advertisement revenue for shopping activity generated by the links. Because the buttons are attached programmatically, they should not be interpreted as editorial endorsements.

The Lenovo Yoga Tablet 10 has all of the drawbacks of the 8-inch model but in a less portable form-factor.
For comprehensive coverage of the Android ecosystem, visit Greenbot.com.