Which Android Smartphone is Right for You?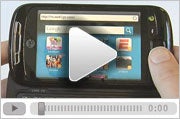 There's a huge number of Android phones on the market, but how can you know which one is right for you? Smartphone expert Ginny Mies takes a look at five of the most popular models.
For comprehensive coverage of the Android ecosystem, visit Greenbot.com.