Which Android Smartphone is Right for You?
T-Mobile MyTouch 3G Slide

$60.00 (Check Prices)

via Amazon.com Marketplace

Amazon Shop buttons are programmatically attached to all reviews, regardless of products' final review scores. Our parent company, IDG, receives advertisement revenue for shopping activity generated by the links. Because the buttons are attached programmatically, they should not be interpreted as editorial endorsements.

The MyTouch 3G Slide is a solid midrange Android phone with a great feature set, but its camera isn't as good as those on other phones in its class.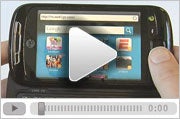 There's a huge number of Android phones on the market, but how can you know which one is right for you? Smartphone expert Ginny Mies takes a look at five of the most popular models.
For comprehensive coverage of the Android ecosystem, visit Greenbot.com.