Can the iPhone 4 Maintain Apple's Top-Dog Status?
Products Reviewed
(2 items)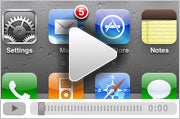 While the iPhone4 has been a commercial success, has Apple done enough to fend off Android-based smartphone challengers? Ginny Mies takes a look and highlights areas where the newest iPhone may fall short.
For comprehensive coverage of the Android ecosystem, visit Greenbot.com.