Microsoft Closes the History Books on Courier
Just what is Microsoft's Courier project? All we know for sure is that it resulted in a neat concept video, reminiscent of a modern take on Apple's it-was-a-vision-not-a-product Knowledge Navigator. But I don't know if anyone outside Microsoft has had a clear handle on whether Courier was an imaginary romantic ideal of a two-screen tablet or something the company was busy building.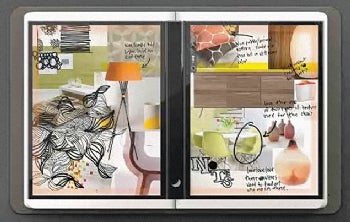 And now maybe we never will. Gizmodo, which published the Courier leak in the first place, is reporting that Microsoft has killed Courier. It quotes Microsoft PR honcho Frank Shaw saying that the concept was one of many ideas explored by Microsoft that doesn't result in a shipping product (at least for now). But it's still unclear whether Courier ever existed except as a slick piece of animation.
Another question: Did Microsoft let the Courier video out intentionally, or was it a genuine leak? I hope it wasn't the former: By getting people excited and then failing to result in anything, Courier surely hurts Microsoft's reputation for creativity (albeit just slightly) rather than helping it…