Have a question about digital photography? Send it to me. I reply to as many as I can--though given the quantity of e-mails that I get, I can't promise a personal reply to each one. I round up the most interesting questions about once a month here in Digital Focus. For more frequently asked questions, read my newsletters from December, January, and February.
Taking Good Nightclub Photos
I have friends who have a band and play in nightclubs. What is the best way to get great photos of the group when they play? They say the flash on a camera does not bother them while they are playing, but I sometimes lose the color effects of the stage lights. Thanks for any info you can supply.
--Jack Wheeler, Valdosta, Georgia
Taking concert photos is challenging, Jack. If the club is small and you can get close enough, a flash can help--but the results are often unsatisfying, as you've found. I recommend turning the flash off and instead turning up the ISO to help you freeze the action in the club's dim light. For more details, read "Taking Good Concert Photos."
Viewing Photos on an HD Screen
I shoot photos in RAW, reduce them to JPEG, and then play them as a slideshow on my 1080i 60-inch plasma television. This results in pretty good picture quality, but I feel it's not HD quality. Would it help if I play the original RAW files instead of the compressed JPEGs? The RAW images are about 10MB each and the JPEGS are only about 2MB, so I assume that means I'd get better results.
--John White, Surrey, British Columbia
I don't think the original RAW images will display any better on your television than the JPEGs, John. Yes, there's a lot more information packed in a RAW image, as evidenced by the larger file size. But virtually none of that extra information is displayable in its current form; you need to tease it out with additional photo processing in a photo editing program.
HD may look great when you're watching video, but keep in mind that it's surprisingly low fidelity--at most, just 1920 by 1080 pixels. That's barely 2 megapixels in digital photo lingo, and many desktop computer monitors put out that many pixels. Your photos might look great on your PC at that resolution, but when you scale those pixels up to a 60-inch television, you're bound to lose some sharpness.
One thing you can check: Make sure you're converting your RAW images to JPEG at the highest possible quality setting (which is the lowest JPEG compression). As long as you're doing that, you're probably getting the best output possible on your HDTV.
Wide-Angle Face Distortion
My new camera is set by default to the wide-angle setting of 28mm. When I take portraits, they are often deformed, with distorted faces. What tricks can I employ to avoid this deformation?
--Tchhua, Cambridge, Ontario
You probably know the old joke about a guy who tells his doctor, "Doc, it hurts when I do this." The doctor replies: "Don't do that."
Simply put, wide-angle lenses are not designed for portraiture. The geometry of the lens distorts facial features exactly in the way you've seen. In fact, extremely wide-angle lenses create a pronounced fish eye effect, which noticeably warps the entire scene.
To take pictures of people, you want to put your zoom lens in its normal or slightly telephoto range--anything from 50mm to 100mm should work great for you. If your camera has a typical zoom range of about 28-120mm, just zoom more than halfway and you should be fine. If your camera has a megazoom range, then you won't need to zoom as far. Either way, you just want to get out of wide-angle territory to prevent facial distortion.
Keeping Darks in Photos
I am an artist and I use my automatic digital camera to take pictures of set-ups for my paintings. I like to have shots with a lot of lights and darks. What I find is that I lose all the dark backgrounds, leaving me with a bright picture and not the reference I had hoped for. What can I do?
--Jean, Fort Walton Beach, Florida
If there's a very large range of brightness in your photo, you won't be able to preserve it all in a single photo, Jean. But if you don't mind fiddling with your pictures in a photo editing program, you can probably get what you're looking for with a little editing.
I suggest that you expose for the highlights, which will plunge the shadows into an inky abyss of darkness--then you can use the Curves tool to recover those shadow details afterwards. To do that, you'll want to lock the exposure while the camera is pointed at the brightest parts of the scene, then re-compose the shot and take the picture. Many automatic cameras have some sort of exposure lock feature; check your user guide for details. And if your camera offers a RAW shooting mode, use it; it'll give you better results when you edit the photo later.
Shooting RAW+JPEG
Should I shoot in my camera's RAW + JPEG mode?
--Mahalakshmi Chandra, Lakewood, New Mexico
The RAW + JPEG combo mode found in some cameras is really just a convenience, Mahalakshmi. It makes it easy to share the JPEG versions of your photos without having to edit or convert the RAW versions first. If that's appealing to you, go ahead and use it.
Personally, I avoid this mode because it creates duplicate photos. If you later edit the RAW images and convert them to JPEG, you need to eliminate the unprocessed JPEGs or else you can easily get confused and not know which ones are the keepers. Ugh. In my book, that kind of frustration is best avoided.
What Photo Editor Do You Use?
What is your favorite photo editing program? Are you happy with the way I use Adobe Photoshop Elements to demonstrate editing techniques, or would you rather see me mix things up with another program?
Vote in the Digital Focus poll by Thursday, April 1, 2010 to help me choose how I should cover photo editing in the future.
Hot Pic of the Week
Get published, get famous! Each week, we select our favorite reader-submitted photo based on creativity, originality, and technique.
Here's how to enter: Send us your photograph in JPEG format, at a resolution no higher than 640 by 480 pixels. Entries at higher resolutions will be immediately disqualified. If necessary, use an image editing program to reduce the file size of your image before e-mailing it to us. Include the title of your photo along with a short description and how you photographed it. Don't forget to send your name, e-mail address, and postal address. Before entering, please read the full description of the contest rules and regulations.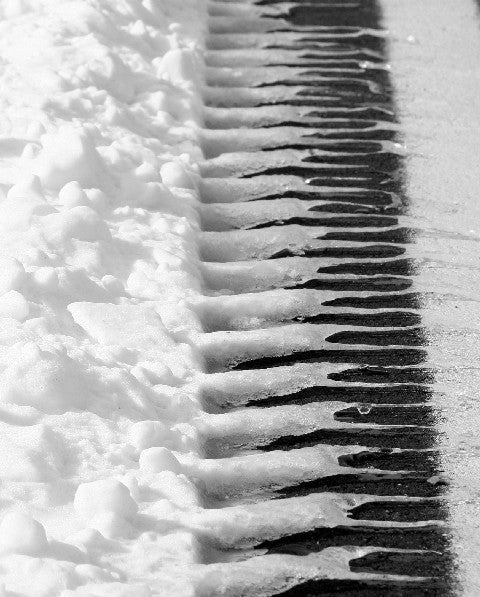 This week's Hot Pic: "Nature's Keyboard," by Carla O'Millian, Alpharetta, Georgia
Carla says: "I took this between Salida and Durango, Colorado during a ski vacation. I left the car to take pictures of snow in the brush along the side of the road, but I found this shot to be much more interesting."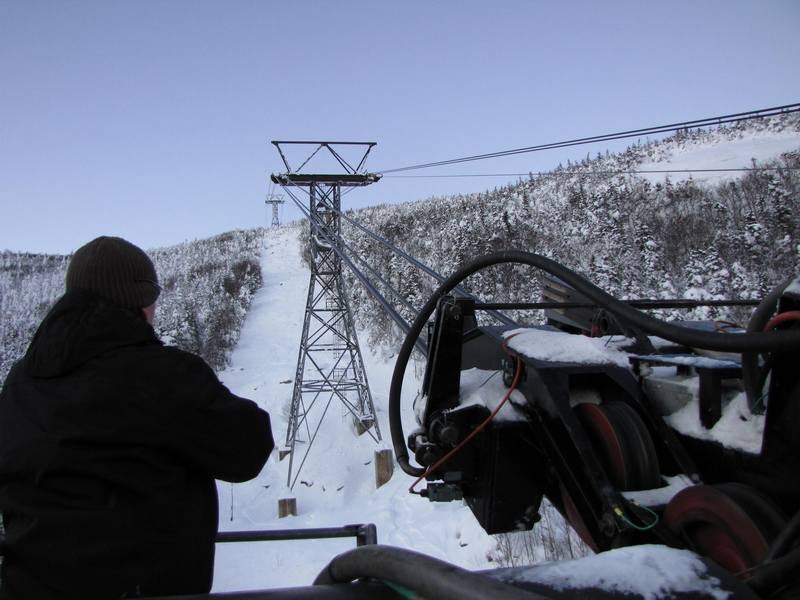 This week's runner-up: "Dawn Tram Inspection," by Stewart Silvestri, Brookline, Massachusetts
Stewart says that he captured this scene at Cannon Mountain in Franconia, New Hampshire with a Canon SX1 IS "and a lot of nerve to get this photo 200 feet above the ground."
To see all of this month's winners, visit the March Hot Pics slide show. Visit the Hot Pics Flickr gallery to browse past winners.
Have a digital photo question? E-mail me your comments, questions, and suggestions about the newsletter itself. And be sure to sign up to have Digital Focus e-mailed to you each week.
This story, "Frequently Asked Photo Questions for March" was originally published by PCWorld.